Budapest tram snapshots September-October 2006 I.
The farewell of the UVs is nigh...
After a hectic summer we had a quite relaxed autumn. Even the weather was fine, which resulted in me making more tramspotting walks than usual.
Route 41's outer section in Kamaraerdő is a wonderful place for relaxing in this time of the year, so that's where I went after work for a few times.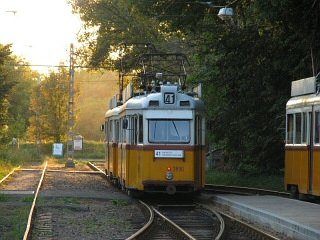 Pale but warm lights, silence, and of course all these wonderful UVs :)
Of course these tramcars are rather overused, which shows in their looks and riding comfort, but still, they're wonderful. Period. ;-)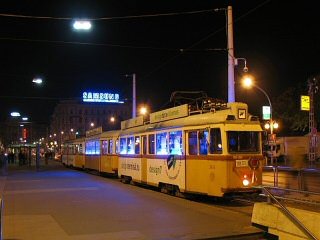 These months also saw these cars on a number of special services...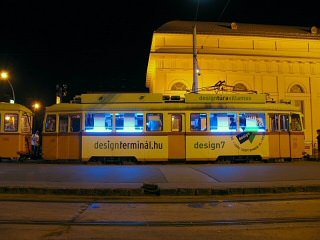 ... like the "Design Tram" doing the unsual route Deák Ferenc tér - along route 47/49 - Szent Gellért tér - along route 18 - Moszkva tér - along route 4/4 - Blaha Lujza tér, and back every weeknight of the last week of September.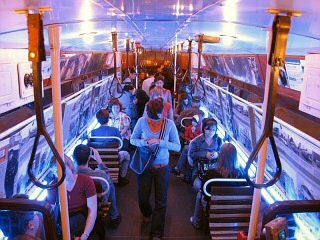 In one of the motorcars, one could see design exhibits, in the other they held a discourse about the future of trams. And the intermediate trailer...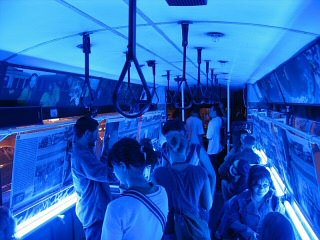 ... was all about the history of the 50-years-old UV. A nice way to pay tribute to these often neglected "workhorses"!
Due to extensive construction works for the new M4 metro line, the South-Buda tram centerline Fehérvári út was cut at Kanizsai utca. This means route 41 and 47 only come up to here - two stops away from Móricz Zsigmond körtér, and one from the terminus of route 4 (closest connection to the Grand Boulevard). And there's also a route 18A. The two-track stub terminus at Kanizsai utca should cope with these tree services...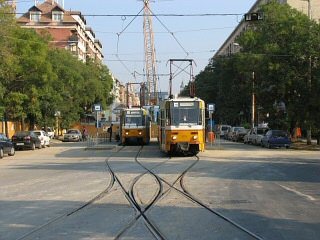 ... so I have no idea how the situation above has occured: no sign of route 41 or 47, but two 18A at the same time? By the way, the double-skip feeding the terminus is an interesting sight.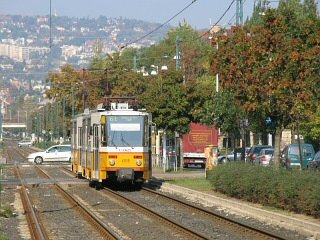 A quick side-leap: route 61 in Villányi út.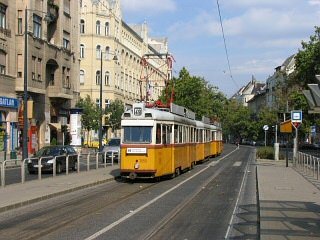 And back to the UV-world: since route 47 is cut at Kanizsai utca, the section in Bartók Béla út and the Small Boulevard is only served by route 49.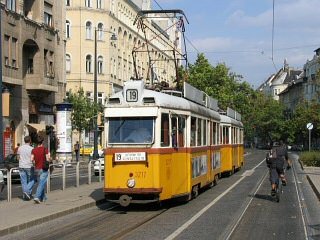 And since route 41 does not run its nothern section, its part in Bartók Béla út and the right side of the river Danube is served by a more densly running - but only with double-sets, sans trailer - route 19. (Pictures taken at Bertalan Lajos utca.)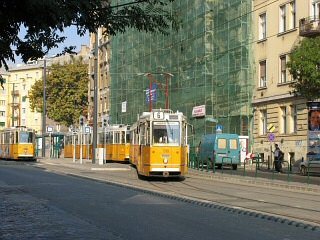 The new terminus of route 6 at Móricz Zsigmond körtér. The Ganz articulated cars have already started to vanish from the Grand Boulevard services, to give room for the new Combinos.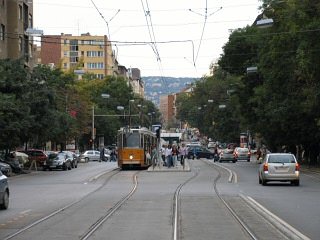 Late afternoon greyness at Budafoki út.
Some of the articulated cars coming off the Grand Boulevard routes is now in service on route 42, instead of the UVs. But this was not the end of changes on route 42 yet!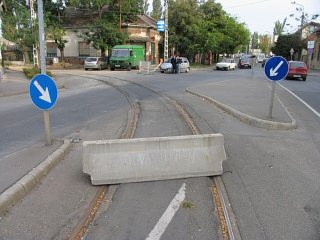 The reversing loop at the Tóth Árpád utca terminus was abandoned...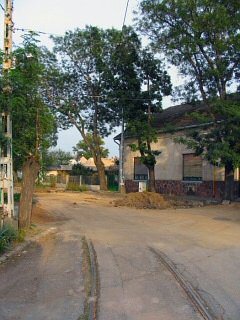 ... because of canalisation works in the street. But the reversing loop will never return in usage...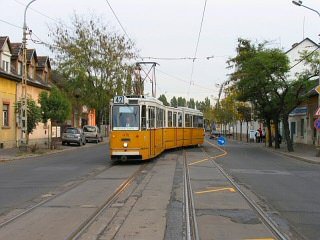 ... trams will reverse on a new crossover in the middle of Ady Endre út. Therefore, the new terminus is Tulipán utca.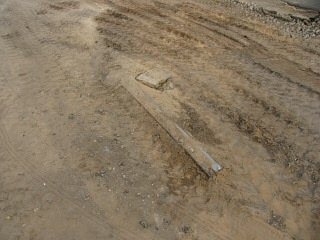 Sic transit gloria Mundi. Although one track will be re-laid in Tulipán utca, to reach the connecting line (=no passenger service here) to route 50 via Hofherr utca.
And now, a few pictures of Ganz articulated cars...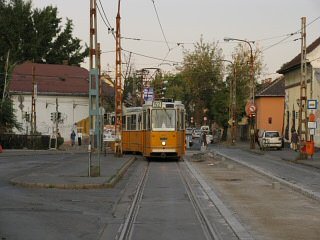 ... on route 52 in Pesterzsébet.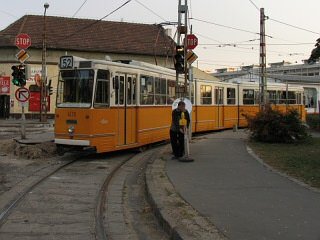 Taking photos here, in Nagysándor József utca is usually not easy...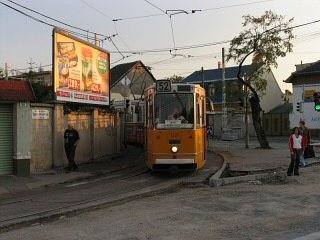 ... but now the section, where both directions of the "Pesterzsébet giant loop" run together...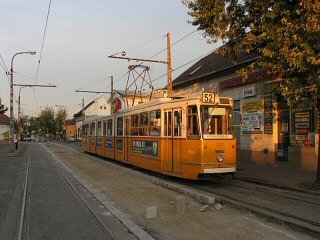 ... was closed for vehicular traffic, so the only limits were the early sundown and the looong headways.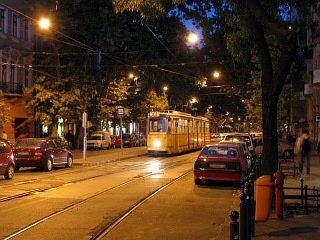 A tram 30 waiting for entry into its nothern terminus at Ferenc körút/Mester utca.
---
Back to the top
Back to the main page