Budapest tram snapshots September-October 2006 II.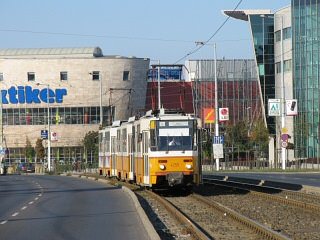 Another sunny weekend morning in Könyves Kálmán körút, with a Tatra T5C5 triple-set of route 1...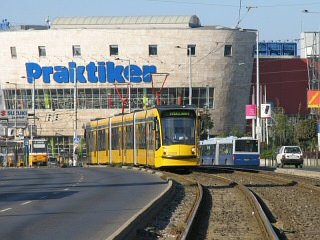 ... followed by a Combino on a training course.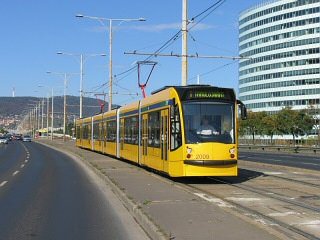 The same car on its way back from Buda, on the ramp of the Árpád Bridge.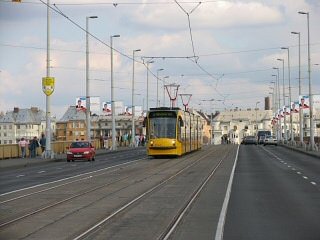 After early "child's illnesses", the Combinos are beginning to take over the Grand Boulevard...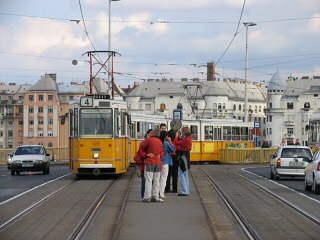 ... leaving less and less Ganz artics in service here. These cars will in turn take over route 19 soon.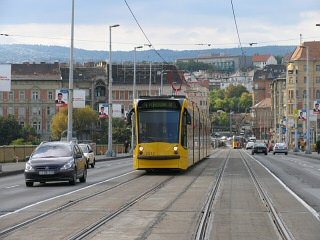 Combino here...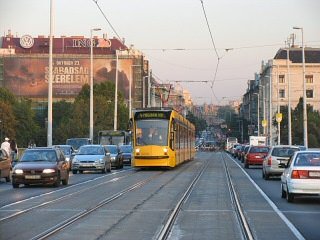 ... Combino there. The second persons in some of the Combino cockpits are technical people (supervisors) of Siemens.
In fact there are so many Combinos already stationed in the Hungária depot, that some of the Ganz cars do not fit in there anymore :) No, this is not entirely true: while the new Combinos are already there, most of the old Ganz artics are still there, that's the reason for the lack of space.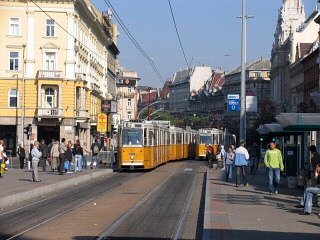 Sunshine...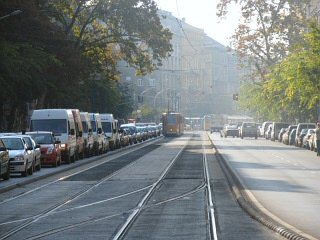 ... and haze on the Grand Boulevard.
Old and new on route 4 and 6.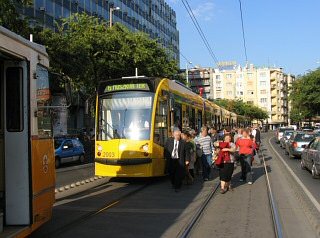 Due to an accident (which has had nothing to do with the Combinos) the Moszkva tér terminus was blocked, so this Combino let go of its passengers in the middle of the reserved right-of-way in Margit körút.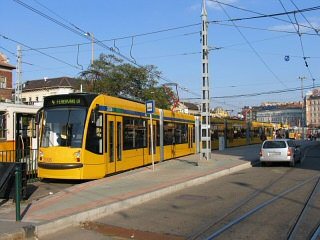 There were "stranded" trams...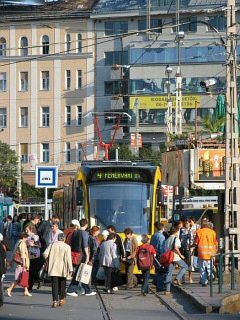 ... everywhere...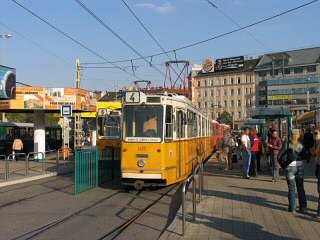 ... around Moszkva tér...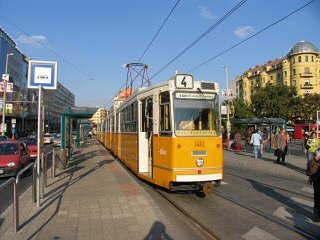 ... and Széna tér.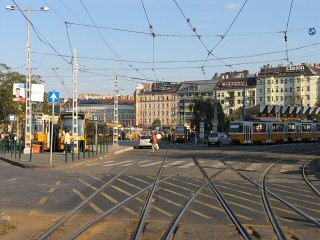 A quick look at the track labyrinth of Moszkva tér...
... and then we're on to route 56, which was shortened for two weekends due to track maintenance on its upper section.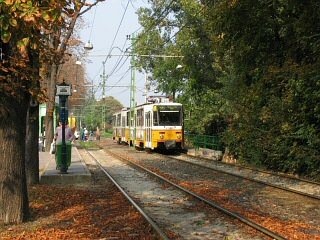 Trams terminated at Kelemen László utca...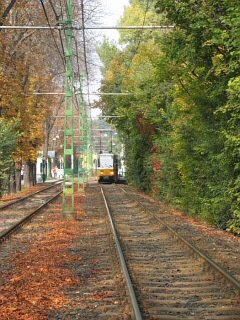 ... and then returned on the same track...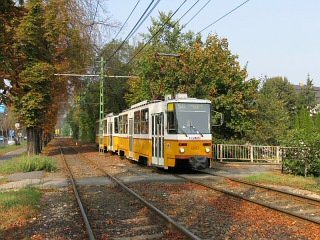 ... running "wrong road"...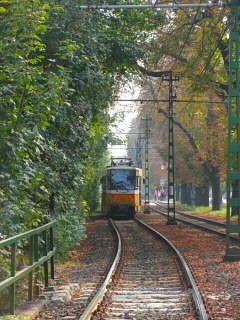 ... to Budagyöngye.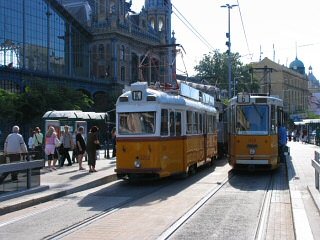 The first UV, number 3200 being towed by a Muki at Nyugati tér...
... and then the same car as the newest exhibit of the Urban Public Transportation Museum in Szentendre.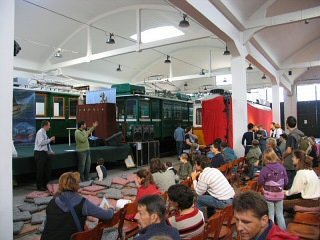 Here before...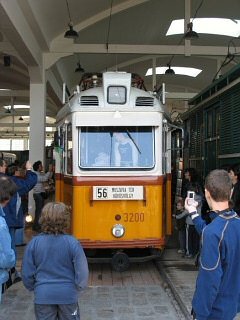 ... and after being unveiled. The route designation "56" symbolises the birth year of the type - it was never used on route 56.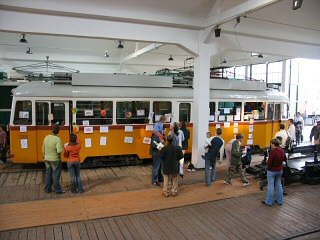 Carefully (=not glued) decorated with children's drawings...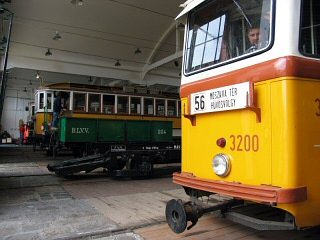 ... and celebrated by "hard-core" tram enthusiasts, this vehicle is now in good company :)
---
Back to the top
Back to the main page