The new home of the XXL-Combinos
Remise Hungária under re-construction
I'd like to say thanks to the BKV for the visit!
I wanted to see what the future home of the new, 54-meter Combinos will look like, but before I could've asked for a photo permission, the BKV (the Budapest Transit Company) asked me if I'd like to see it. Like... wow!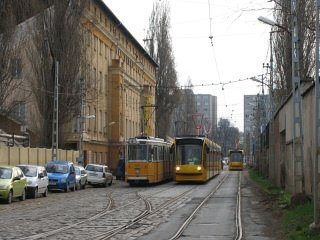 The tram depot Hungária is located near route 1/1A, and is connected to the network via these tracks in narrow Sport utca, between two old football (soccer) stadiums. The one on the right-hand-side was the shooting location of the key scenes of the 1981 WW2-movie "Escape to Victory" with Sylvester Stallone, Michael Caine and Pelé.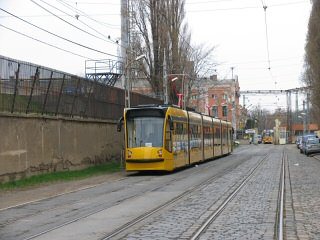 But back to trams: number 2003 has just arrived a few days ago.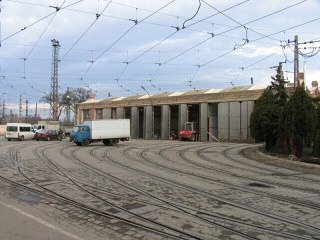 The depot will be rebuilt to house the 40 Siemens "Combino Supra" trams of the Grand Boulevard routes 4 and 6.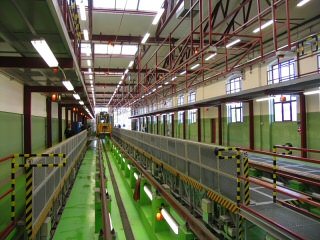 Parts of this conversion were already complete...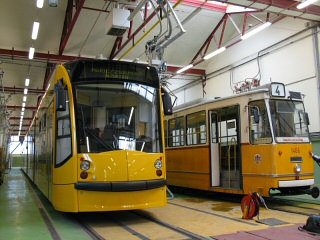 .. . like this inspection hall.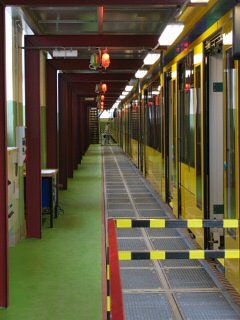 Yes, that's just one tram!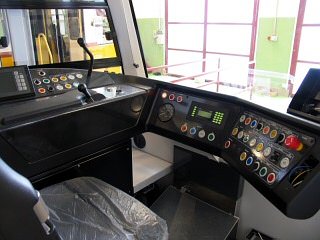 The cockpit of the new trams was kept similar to earlier types used in Budapest.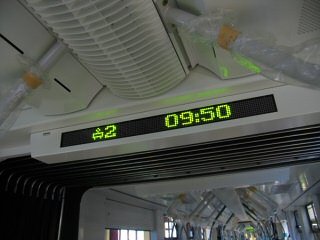 I don't think any of these cars would see service on route 2, but the passenger information system knows that route, too.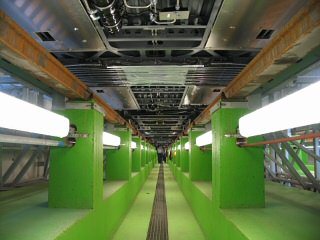 Beneath the world's longest tramcar.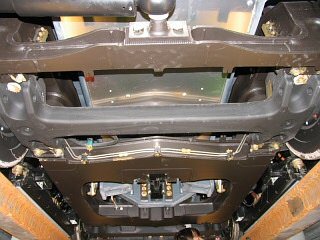 A truck seen from below.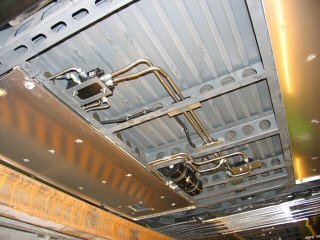 The trucks will be aligned in curves by passive hydraulics.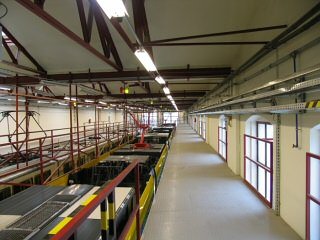 Okay, now let's take a look above!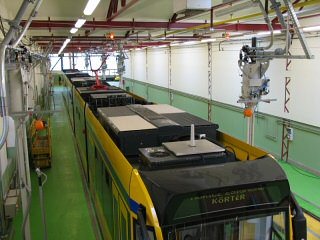 As for the time being, only the driver's cabs will be air-conditioned.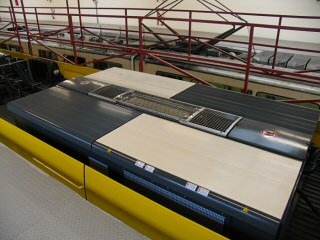 One of the rooftop containers of the traction electronics.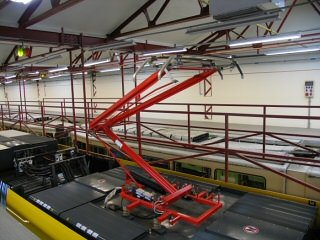 The car has two Einholm-type current collectors like this.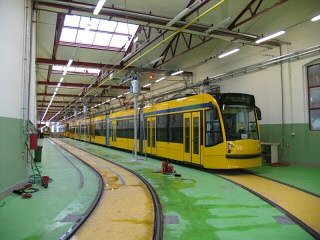 The exit tracks of the carwash.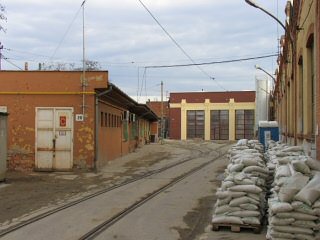 The workshop of the depot was already modernised, the tracks and other buildings will be renovated/replaced soon.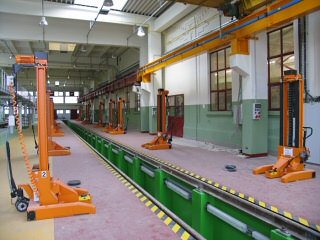 The workshop is where the hidraulic jack is located.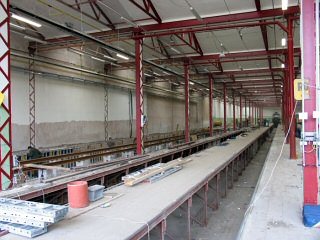 The storage halls will be also rebuilt. This one will house the underfloor turn-bench for turning the wheels. At the very back you can make out snow-sweeper number 7117.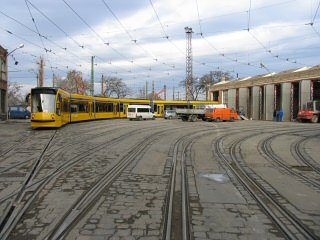 These tracks will be replaced, too, which is a bit of a pity, because it looked rather exotic with its classic layout! :)
---
Back to the top
Back to the main page