First test ride of the "Combino Supra" in Budapest
Earlier: arrival of the first Combino Supra to Budapest
One of the first two Siemens "Combino Supra Budapest" low-floor tramcars was transported from Remise Hungária to the main workshops at Fehér út in the early hours of 28.03.2006. Well, "transportation" might not be the right word, because the car took the journey on its own, by a long way around, via the Grand Boulevard.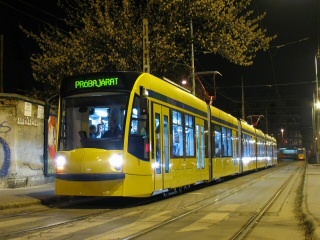 The brand new tram (note: no fleet number yet) started it's longest self-propelled trip until date after midnight...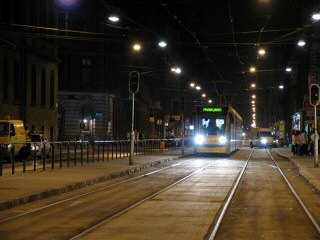 ... and went over Népszínház utca ...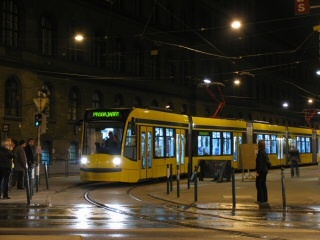 ... to Blaha Lujza tér...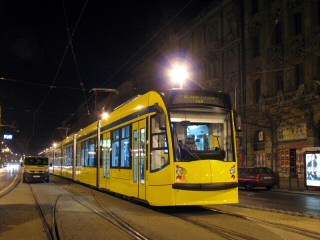 ... where it reached the Grand Boulevard.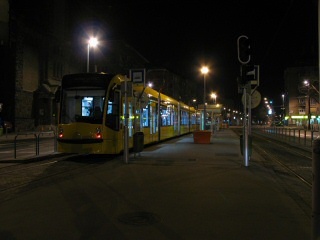 Then it continued to Lágymányos...
... where the southern terminus of route 4 is located.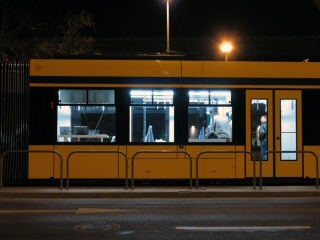 Laptops + technicians inside.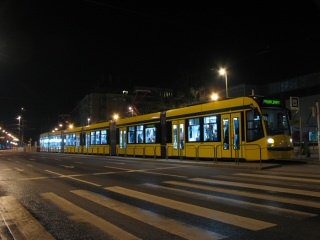 I must say, this tram was way quiter than most Budapest trams: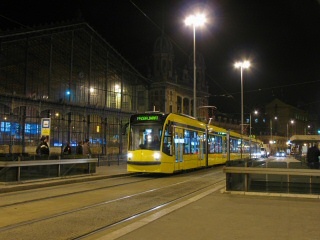 It then headed to Moszkva tér, but first stopped at Nyugati tér, where the first electric tram of Budapest started in 1887. That line was also built by Siemens (Siemens&Halske at that time).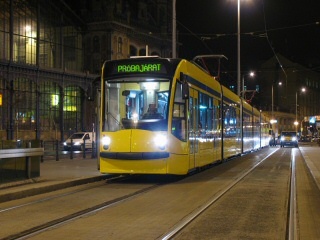 Many passerby have made photos of the car with their photo-enabled cell phones - it seems not only tram enthusiast were so excited about the new vehicle :)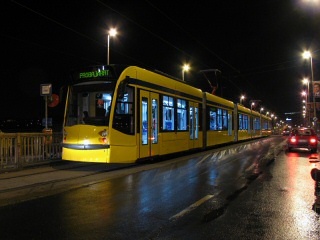 Moszkva tér was reached via the Margarite Bridge (Margit híd).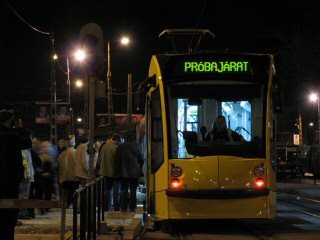 The platforms of the terminus of route 4 and 6 will be raised by the time the new trams will enter service.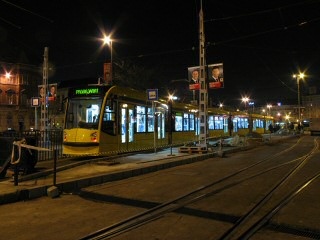 In the still of the night...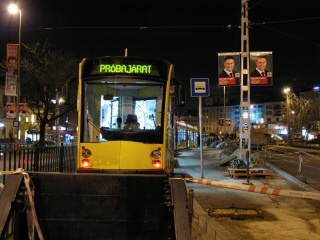 ... and in the middle of a bit of a mess :)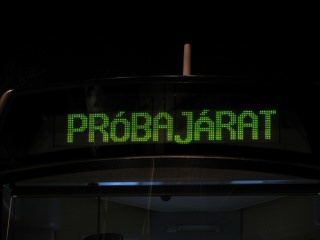 "Test run"
The car returned to Blaha Lujza tér via the Grand Boulevard, and then continued towards Örs vezér tere via route 28..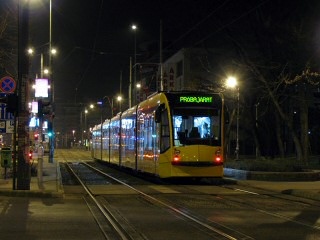 After it reached Örs vezér tere, it reversed...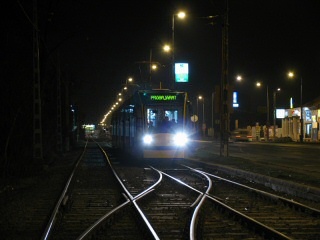 ... via a crossover, and then entered the main workshop of the BKV.
It seems our new tram has performed its first ride in the streets of Budapest without any problems. Now it has to get through a series of tests in the workshop, and then perform a 6000-kilometer trial run, before allowed into public service. As for myself, I can hardly wait to get onboard! :)
---
Back to the top
Back to the main page