Combino moments
Our new tram was heavily advertised in the media right from the start (and even before).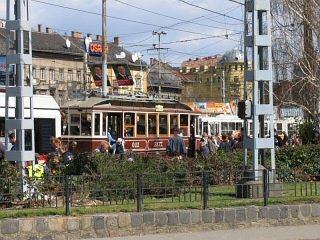 Part of this was a big parade at Moszkva tér, featuring - beside other vehicles - heritage tramcar number 611...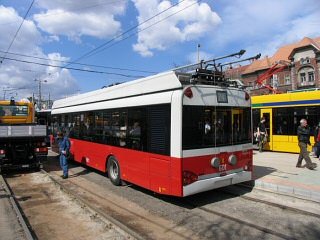 ... one of the Solaris/Ganz-Transelektro T12 trolley buses...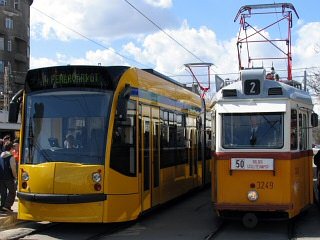 ... and even a UV double-set..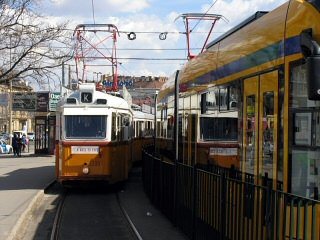 ... which celebrated its 50th anniversary on the day before.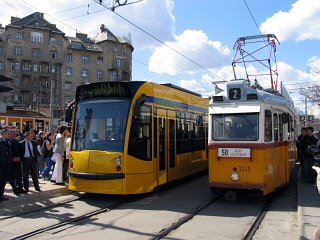 Too bad the lighting conditions were unfavorable for taking photos!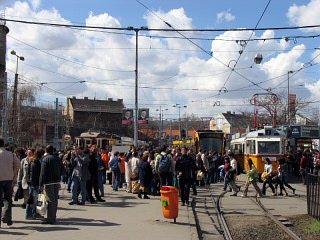 The whole event reminded me of the Vienna "Tram day" (Tramwaytag). We should have this more often in Budapest!

On April 4th the third Combino (number 2003) has arrived. To make this more interesting, it wasn't towed to its new home by just another tram, but by number 2001!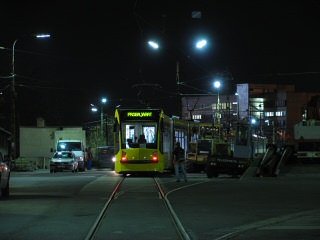 The two XXL-trams waiting inside the BKV depot next to the railway station where the new one was shipped to.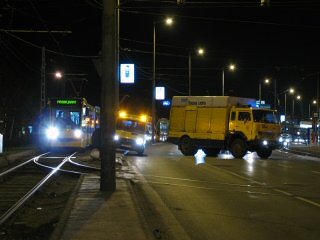 One such tram is long enough, but two together look awsome:
Sorry for the bad sound quality!
They were travelling forward at a quite decent speed, but when they towed the new car in reverse, they got more cautious: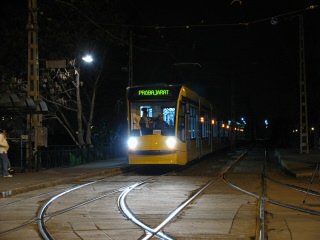 This last picture was taken before got round into Remise Hungária. This towing by another Combino was just a test, next time they will be doing it with a 2-way Unimog tractor.
More Budapest Combinos: their new home
---
Back to the top
Back to the main page