The UV is 50 years old!
The classic Budapest tram became 50 years old. Of course the design itself is older, because the predecessor, the type T (or TM) was built from 1940, but the multiple unit capable streetcar as we know it today first ran in 1956.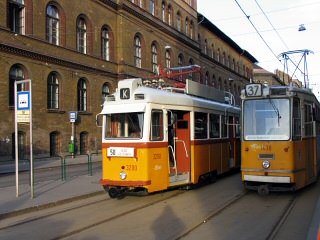 The double-set consisting of 3200 and 3249 (the first and last of the first production batch - the UV1, built 1956-57) was repainted for this event, and brought over to Remise Ferencváros. Here we can see it underway at Blaha Lujza tér.
On the 31. Jászai Mari tér belonged to the tram-fans, with contemperary music and food...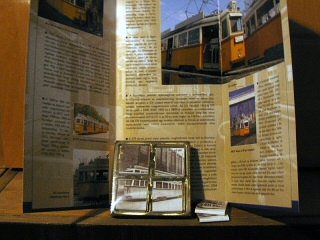 ... and even UV chocolate!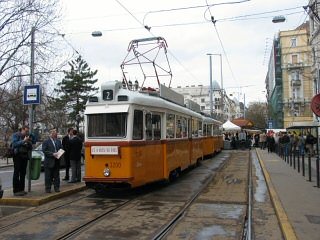 The jubilee tram before its first celebration ride on route 2A.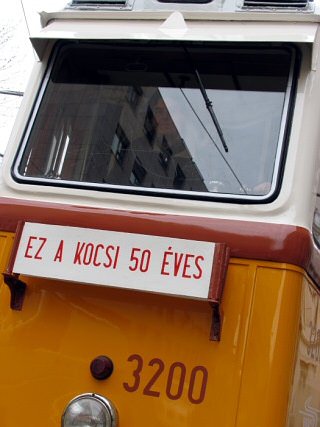 Oh yes, that's me behind the windshield. Don't worry, I didn't drive, I was just posing :)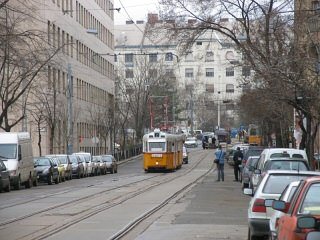 On the way to south...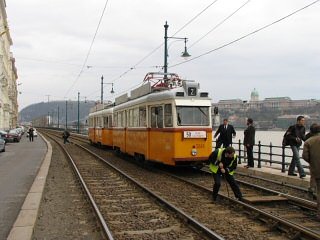 .. via Széchenyi rakpart...
... Eötvös tér...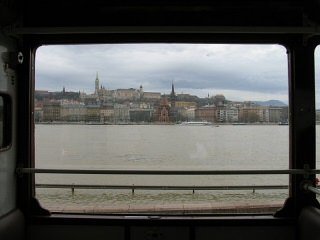 ... past the magnificent panorama of the Buda Castle District on the other side of the Danube...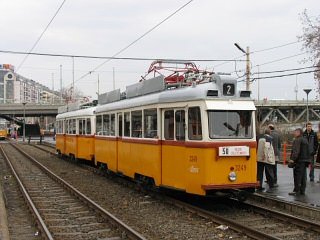 ... down to Boráros tér.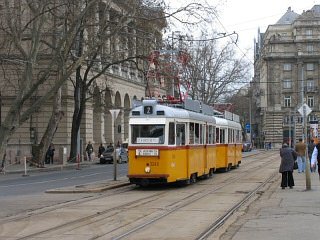 Kossuth Lajos tér.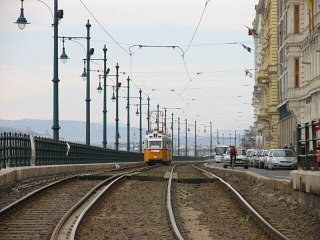 The double-set did many rounds on route 2A...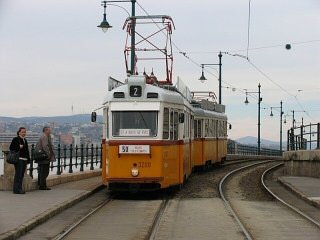 ... which was a surprise for many passengers, because this route is normaly operated with modernised Ganz articulted cars.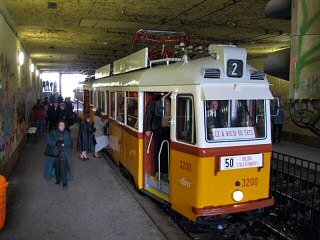 In the subway station...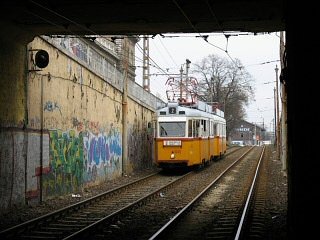 ... at Fővám tér.
Vígadó tér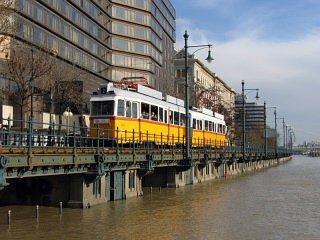 The flood of the Danube got worse by next day, but it did not perturbed this day's festivities!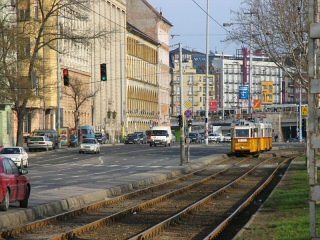 Közraktár utca.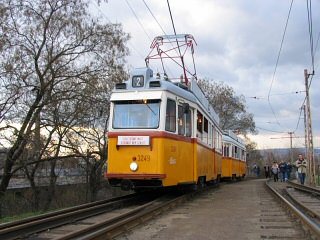 After the scheduled rounds...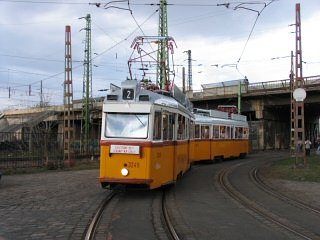 ... the set took a ride on route 37...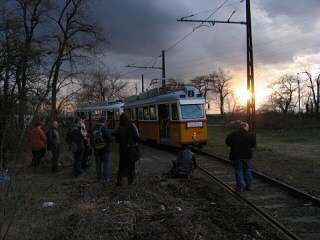 ... 'till Kozma utca...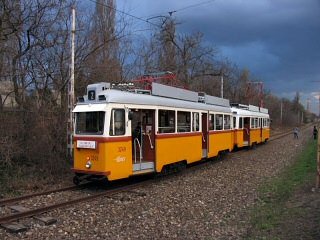 ... and back.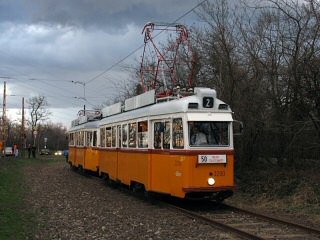 It was veeeeeeeeeeeeeeeeeeeeeery nice!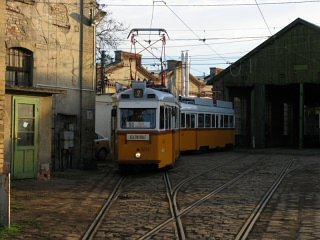 And it was still not over! Next day the tram...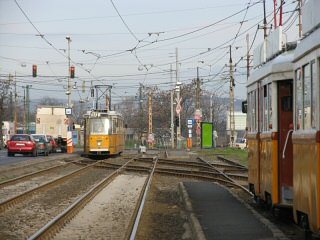 ... visited a few other...
... former UV routes, like 50 - here Kispest, Villanytelep.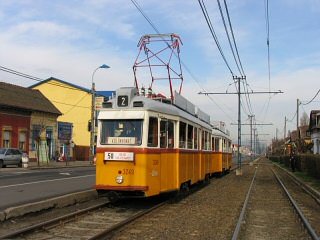 Still route 50...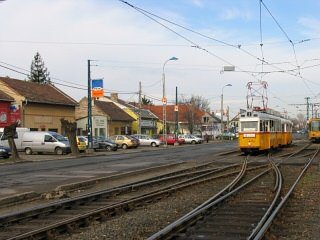 ... matching the "50th birthday" route plate perfectly :)
After route 50 via 3, 37 and 1 to Újpest...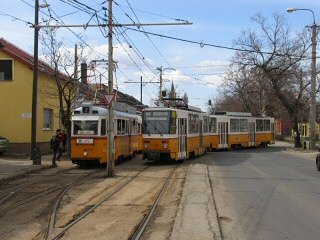 ... and Rákospalota (route 12).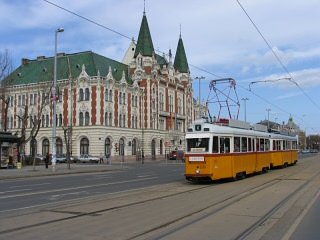 I alighted at Szent István tér, but a few tram fans ventured even further. What a day!
Many thanks to BKV and the organisers!
---
Back to the top
Back to the main page