Flood in Budapest, April 2006, part I.
We've had the last really big flood in 2002, which almost broke the records. Now we had the next big one - within just a few years! - and this one did broke the records. The last one that was bigger, occured in 1876!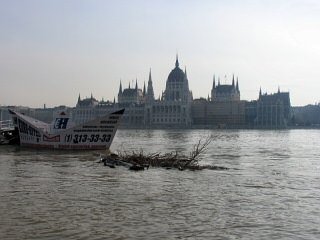 Let's start with a peaceful shot of the Parliament. What you cannot see is...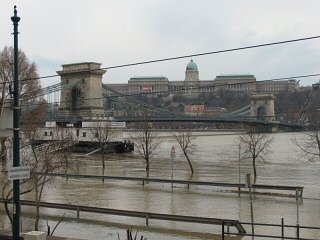 ... the lower quay - because it was already flooded on the 31st of March.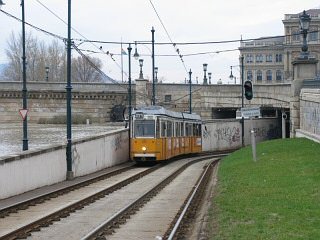 Tram route 2 was however normally running...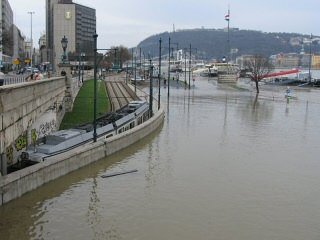 ...although the vehicles dived below water level in the underpass of the Chain Bridge (Lánchíd) at Roosevelt tér.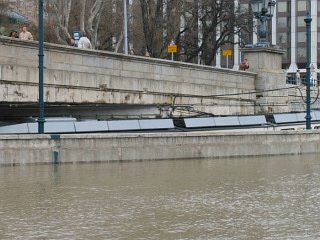 We call this the "yellow submarine" (after the song (and movie) of The Beatles).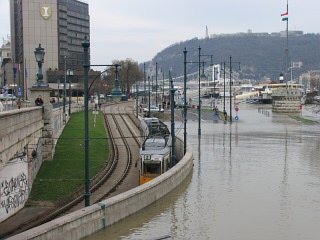 Fortunately these concrete walls were built strong enough...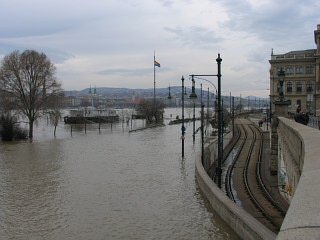 ... to withstand the pressure of the river.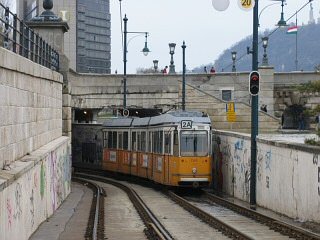 At least for a while. On the next day the route was closed: it would have been way too dangerous to let trams run through here anymore. The underpass was flooded so the walls would remain intact.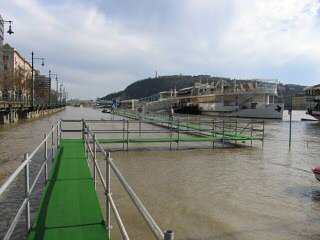 The museum and restaurant ships along the quay were accesable via provisional bridges - until these were also flooded.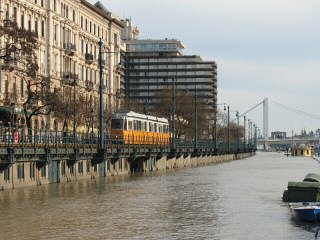 The "viaduct" section of route 2 really looked like a bridge parallel to the river now!
The flooded lower quay with the Buda Castle District in the background.
The river boat station at Vígadó tér under water.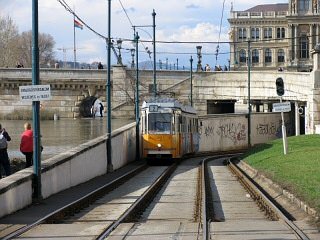 Again the underpass at Roosevelt tér, but now with a bit of sunshine.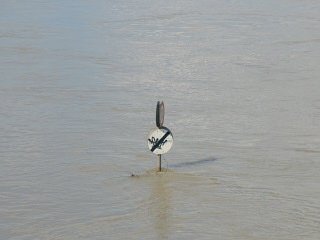 Traffic sign in the water.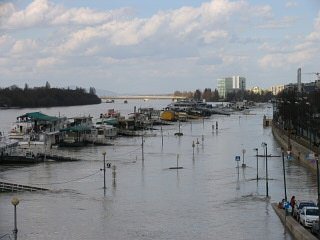 More traffic signs in the water :)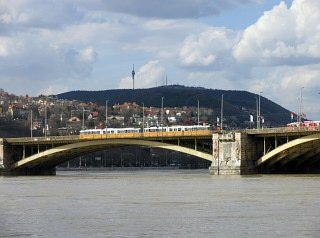 Route 4/6 on the Margarite Bridge (Margit híd)...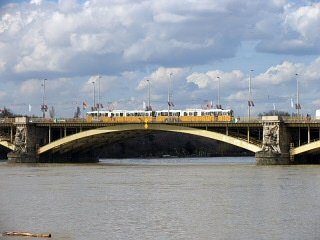 ... with Ganz CSMG2 double-sets. Most of the extra traffic due to the closed/diverted services was taken over by these trams.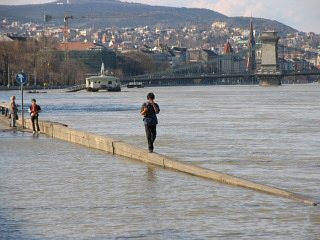 How about a walk on water?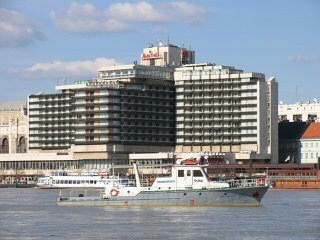 A police vessel in front of Hotel Mariott.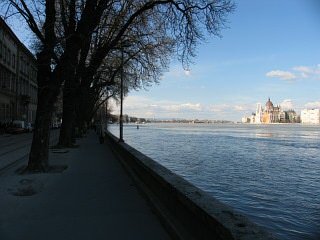 I must say the city looked even better without the lower quays full of cars!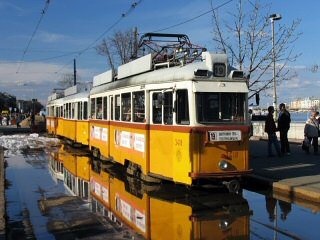 The water leaked onto the terminal tracks of route 19 and 41 at Batthyány tér. One of them was blocked...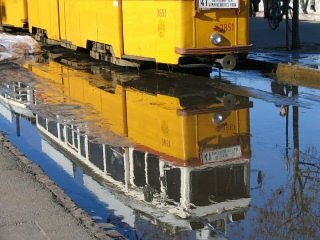 ... the other remained in usage.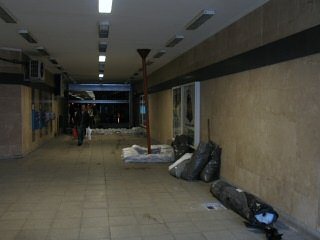 The underground terminus of the Szentendre HÉV (suburban railway) line was however closed, because its tunnel lays right next to the Danube, well under water level.
---
Back to the top
Back to the main page