Combino-Initiatation 1.7.2006.
First day in revenue service
At last, after extensive test runs it was time...
... for everybody to try the new 54-meter-long Siemens "Combino Supra Budapest" (the long name is there to suggest it's not one of the "normal" Combinos, but a new design with bogies and a welded stainless steel car body) in real life.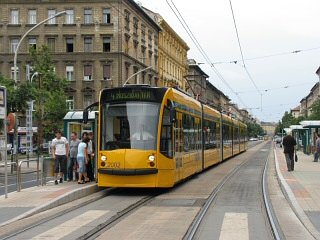 In the stop Rákóczi tér. The platforms were raised a bit to make boarding more convenient.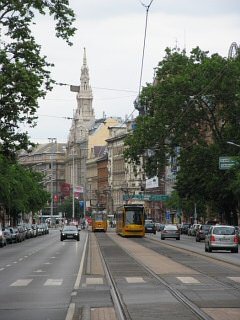 New and old: passing by one of the numerous Ganz articulated cars running on the Grand Boulevard tram lines 4 and 6.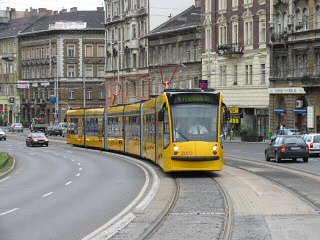 Number 2003 climbing up to the Petőfi Bridge.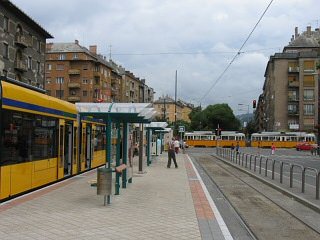 Fehérvári út, the southern terminus of route 4. In the background you can also see a good ole' UV double-set.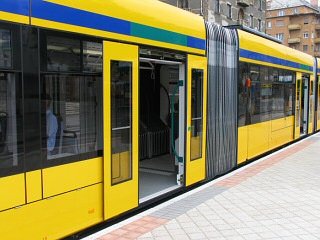 One of the doors of the new tram.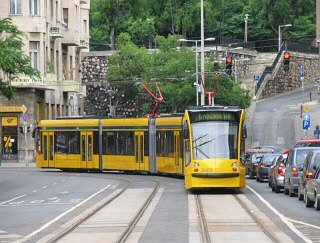 In the bend of Margit körút at Török utca.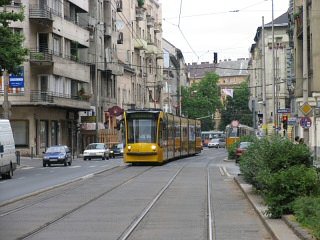 The other Combino (only two - number 2002 and 2003 - were used on this day) in Margit körút.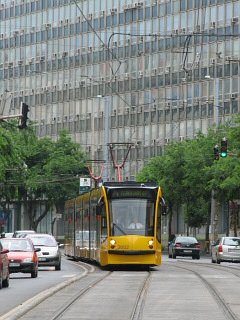 In front of a typical 1960/70's office building near Széna tér.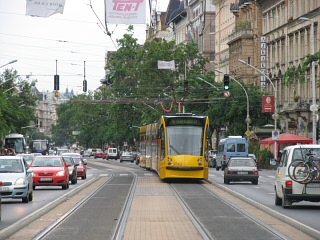 At the crossing of Podmaniczky utca.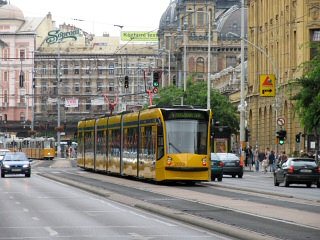 The new cars are so shiny that they act like mirrors: if you take a picture of the sides, you wont see the tram itself, but only the surroundings being reflected back :)
I conclude this page with a short video (30 secs) of number 2003 entering the Fehérvári út terminus via a scissors crossover. Boy, this long thing snaking left-to-right-and-back looks really cool from the inside!
---
Back to the top
Back to the main page