Trams of Zagreb, part 2.
[Previous page]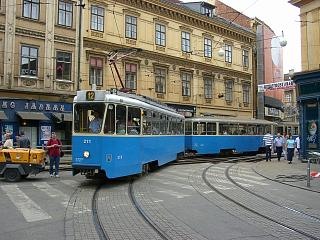 4-axle unit in the bend.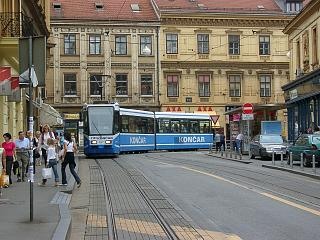 A KONCAR articulated car in the same bend, photographed from a bit further.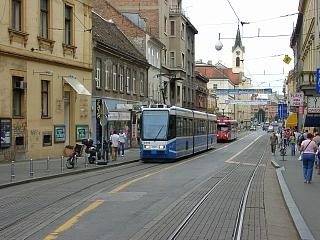 Another 8-axle tram, followed by a D▄WAG..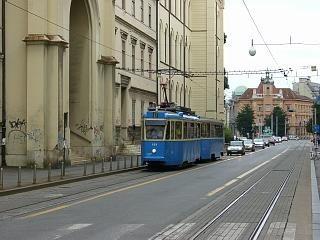 Number 101: the first of the 101-series.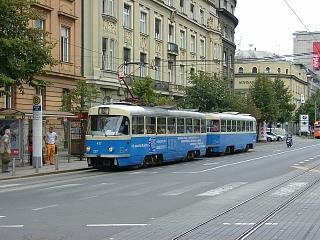 Tatra unit waiting near Trg marsala Tita.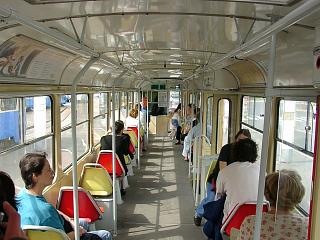 Interior of a Tatra.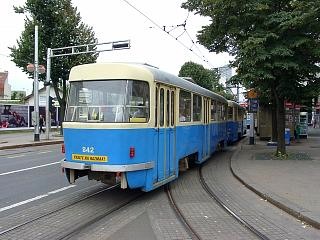 The doors of some Tatras was halfways like a normal Tatra door, and halfways covered with wooden plates. Looked strange for my eyes!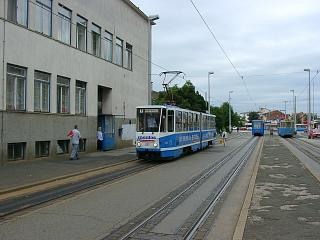 There are also a number of Tatra KT4YU trams in use.
Due to the kindness of Drazen Bijelic, a local tramway enthusiast, we were also allowed into the bigger depot out of two.
KT4 and 101's resting inside the characteristic storage hall of the depot.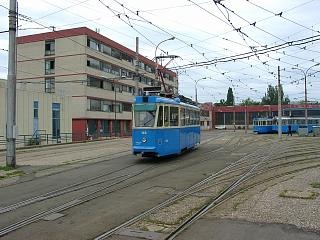 This single 101 did several rounds around the depot while we were there. Since we only saw this type running with trailer cars, I took a few pictures of it.
The historic streetcars of Zagreb are also stored in this depot. I believe this is a type M24.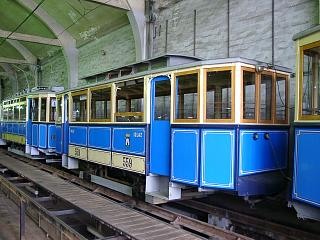 This trailer was converted out of a motorcar originally built by Ganz in Budapest.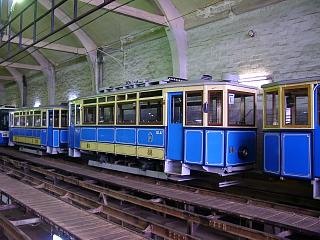 Another nicely maintained motor-...
... and trailer car.
The single 101 again - note the 2-axle under-carriage.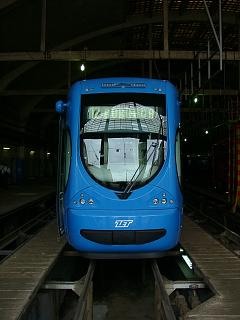 After its daily dose of work, number 2201 also returned to here.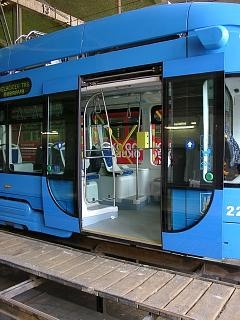 A look at the first door.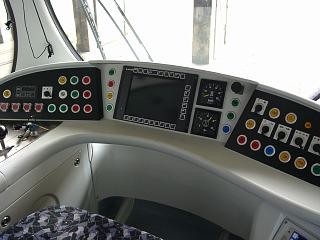 The driver's cab.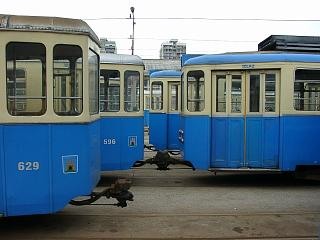 The backyard of the depot was also full of "normal"...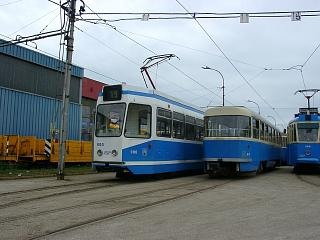 ... and not so normal vehicles. In the middle: number 900, built by Duro Dakovic in 1989/90.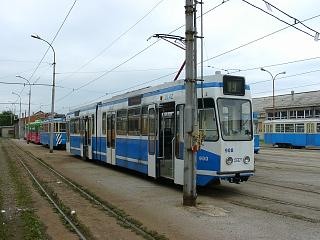 It was drafted as the prototype of a new series, but remained the only one of its kind.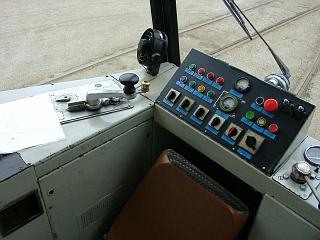 The driver's cab of this "only child".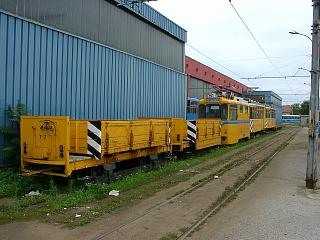 Freight cars...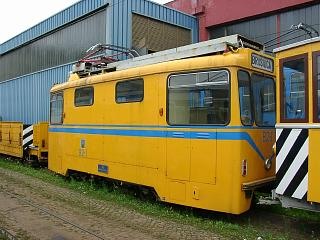 ... rail grinders...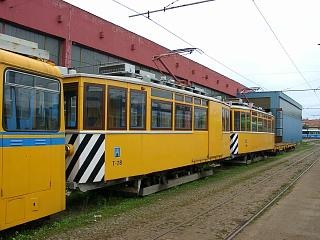 ... and other works cars are also strored here.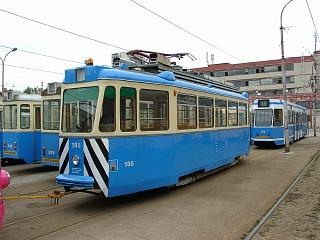 Type 101 as works car.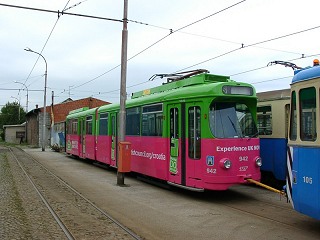 The altered design of the D▄WAG is called"Typ Mannheim", because it was first built for Mannheim.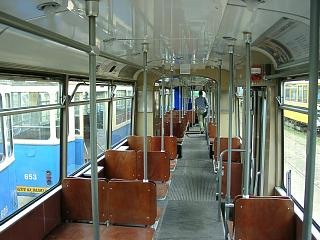 The interior...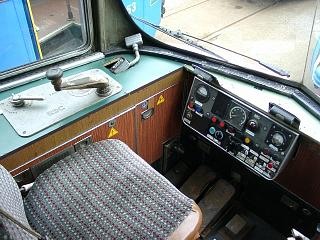 ... and the driver's cab of this tram.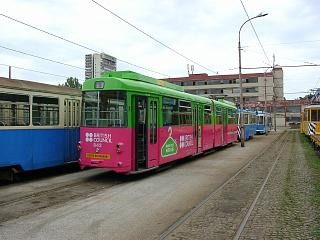 Rear view.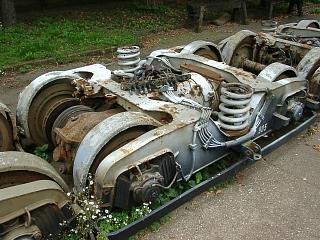 Meter-gauge D▄WAG truck with the typical mono-motor design.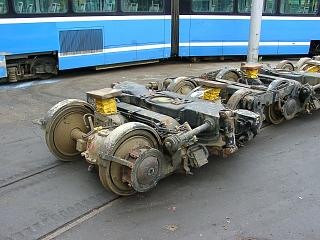 Tatra trucks.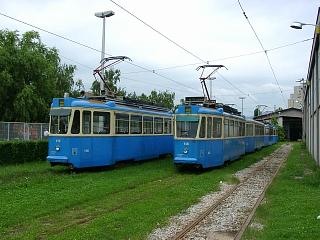 Two 101 in the grass.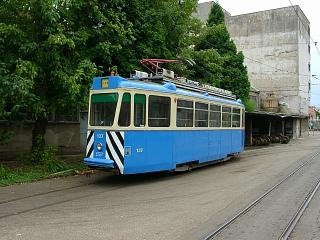 Another works-101.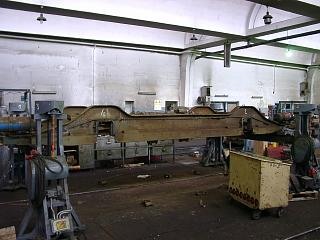 This is how the undercarriage of this old type looks like!
---
Back to the top
Back to the main page