Budapest tram snapshots 2006 March-May II.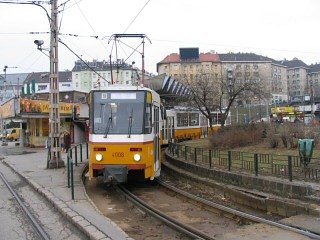 Because of a demonstration, route 18 was cut into two halves one day, and one half...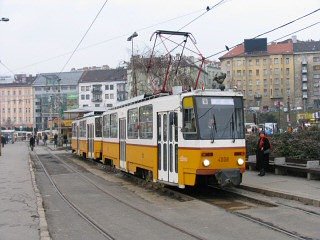 ... reversed in the loop of route 56 at Moszkva tér.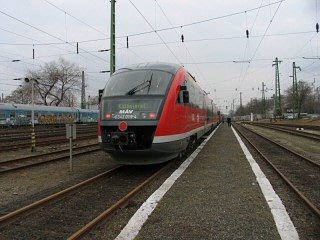 Siemens Desiro DMU of the state railways on a shuttle service to a touristical exhibition in Kőbánya.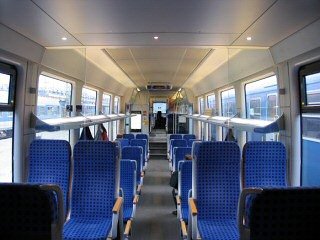 The interior of a Desiro, with the low-floor parts in the middle.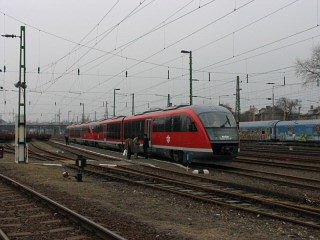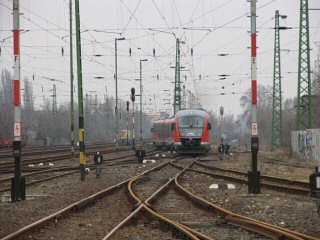 Two more pictures, and then... let's get back to trams!
Route 3 and 62 at Örs vezér tere.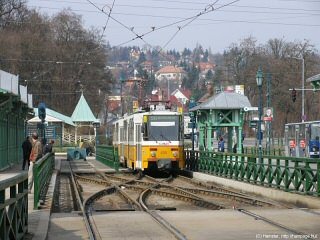 Route 56 is a bit more scenic than Örs vezér tere :) Here we can see the terminus in Hűvösvölgy...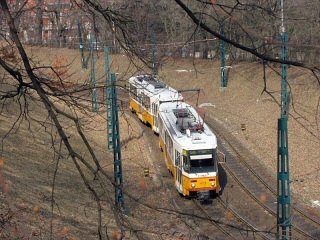 ... and some bits...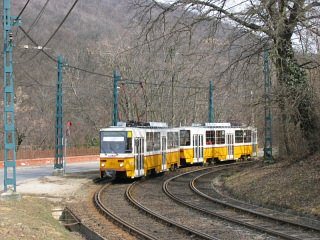 ... on the upper section of the line.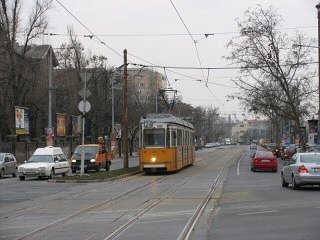 Urban greyness again: route 24 in Haller utca.
Peak hours on the Grand Boulevard...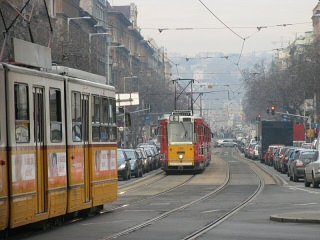 ... which will be rebuilt in these months to make the usage of the new Combino Supra trams even more comfortable.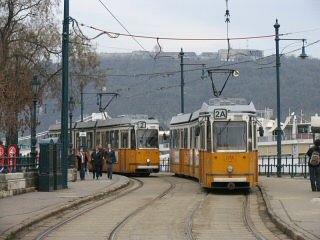 Another busy moment, this time on route 2/2A at Eötvös tér, with the Citadella in the background.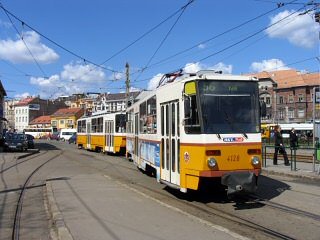 Route 56 reversing on a simple crossover instead of its reversing loop at Moszkva tér during the public debut of the Combino trams.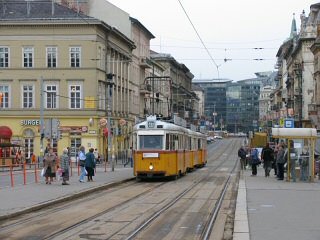 The wonderful UV trams have just became 50 years old, so let's see a few of them now, ...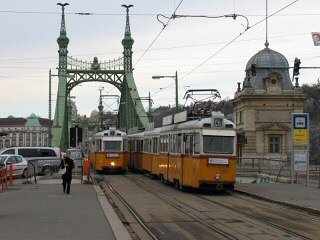 ... still doing heavy-duty daily work...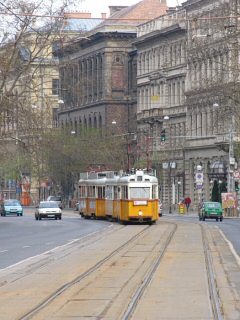 ... on the Small Boulevard...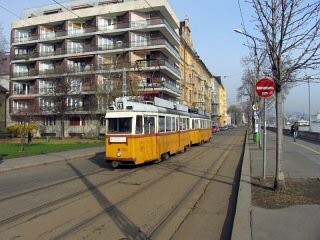 ... and on the Buda side of the Danube.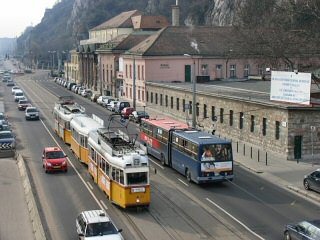 Typical mass-transit vehicles on their evening of life: a UV triple-set and an Ikarus 280 articulated bus.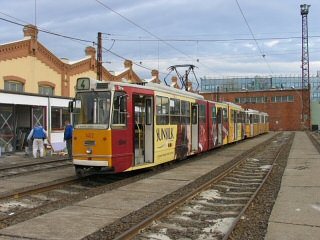 Ganz articulated trams inside Remise Hungária...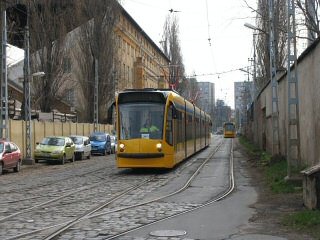 ... and Combinos doing brake tests in front of the depot.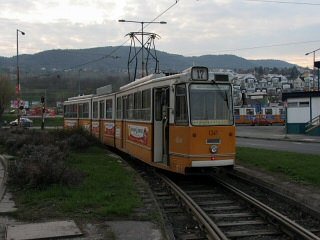 Reserve vehicle of route 17, stored on the connecting track to route 1/1A at Bécsi út/Vörösvári.
---
Back to the top
Back to the main page