Vienna on a rainy summer day
I found these pictures on my hard disk a couple of days ago. I took them last year on a trip to Vienna: I then resized and uploaded them to my web page but I forgot to make the HTML bits, so nobody saw them here (although I published a few of them on an internet mailing list). Now I realized what a waste of pixels this was, so I created an index.html and now you can enjoy tram moments of a rainy day in Austria's capital.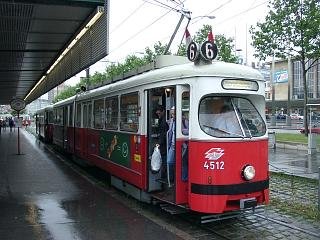 E1 car number 4512 in front of Westbahnhof.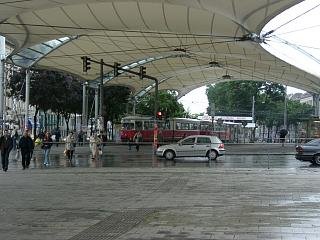 The terminus of routes 6 and 18 at Burggasse-Stadthalle.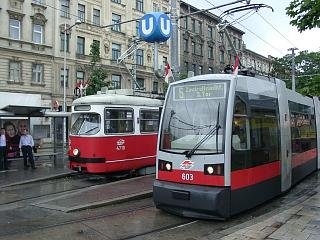 The departure platform of that terminus with an E1 and an ULF (Ultra Low-Floor vehicle).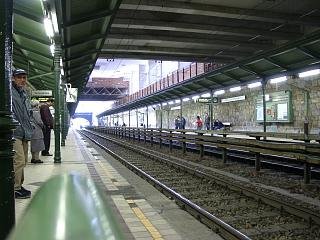 The stop of the very interesting U6 "historical (it was developed out of parts of the old "Stadtbahn" system) LRT" line.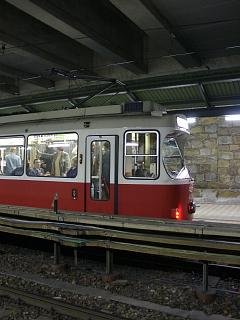 An E6 car of the older rolling stock.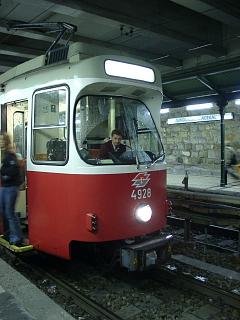 Ditto.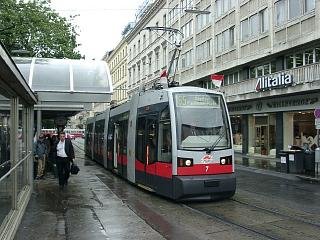 "A"-series (short) ULF at the Oper.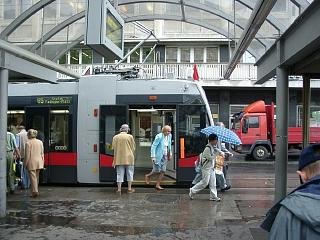 A hint of what's low floor is about...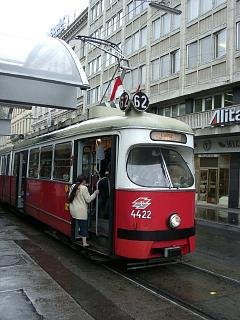 An older, E-series tarmcar.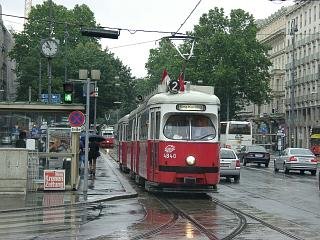 E1 on route 2, in front of the Operhouse.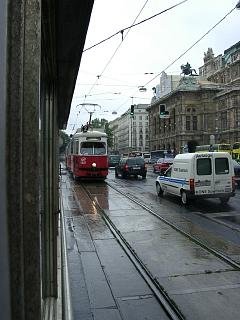 On this picture you can even see the Oper itself :)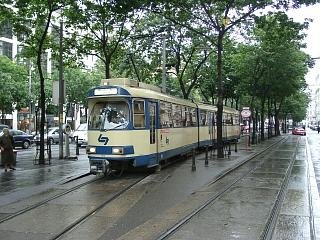 One vehicle of the older (traditional) rolling stock of the Wiener Lokalbahn, a.k.a. Badner Bahn, a suburban railway line to Baden.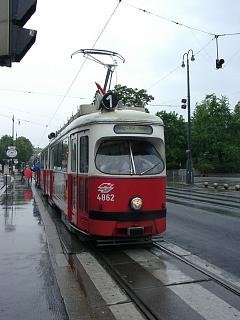 E1 at the City hall, which cannot be seen because I concentrated on the tram and not the surroundings.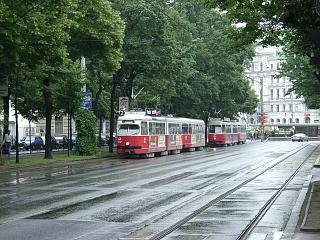 Trams in a row at Universität.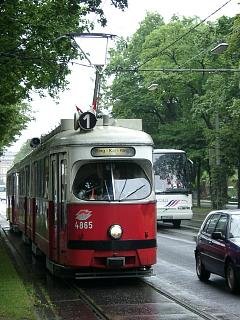 This is one of my favorite tram-spotting places, with the trams running on the sides of the road.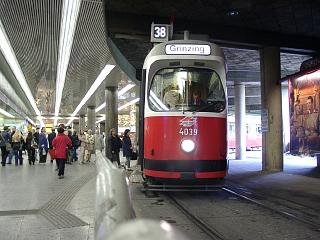 The underground turning loop at Schottentor...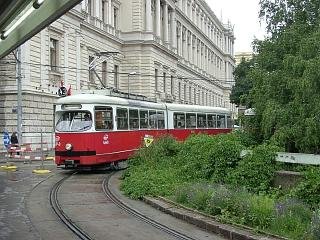 ... and the other one on the surface.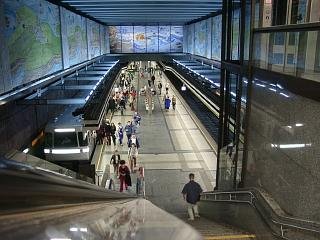 A "Star Trek"-style subway station.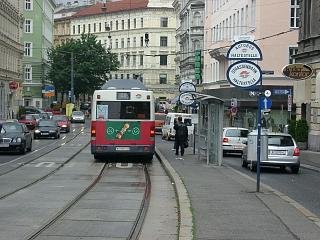 Bus on the tram tracks.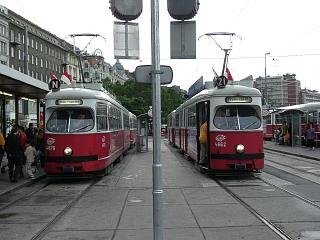 Two E1's at Schwedenplatz.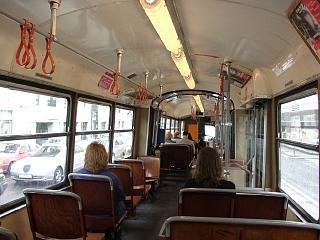 The interior of a E1: this is what the people in Miskolc are going to see for a few years now that their city has bough a few tramcars from Vienna...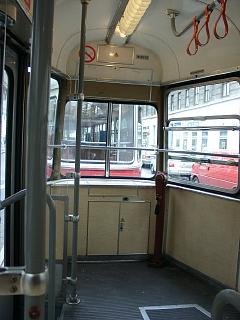 The hand-break lever at the end of the car.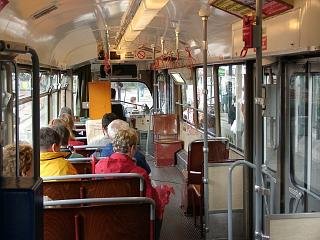 An older E1 - the doors are different (okay, I'm sure there are plenty of other differences, too, but this one's the most striking).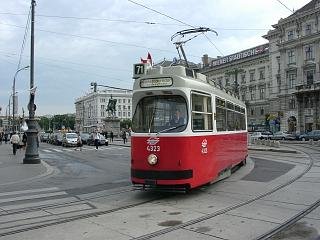 An E2 at Schwarzenbergplatz.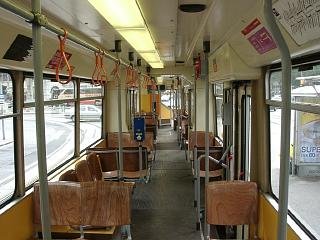 The interior of these cars is much more modern than those of the E1's (and in fact very similar to later DÜWAG cars like the TW6000), but it still has some viennese feelings!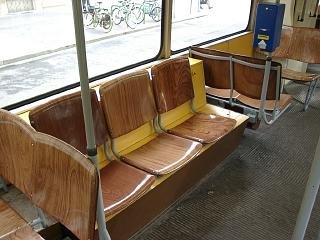 "Wooden" seats - I remember how buffled I was when I first saw this :-) After this I had to get back to the railway station so there are no more pictures...
---
Back to the top
Back to the main page