Transylvanian excursion II.
(mainly Arad, but bits of Cluj-Napoca and Oradea, too)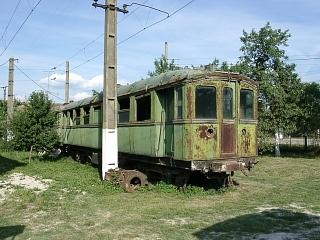 In Ghioroc we visited the old remise of the vicinal line. Nearly every vehicle ever used on this service is still there! Now this is what I call historic preservation!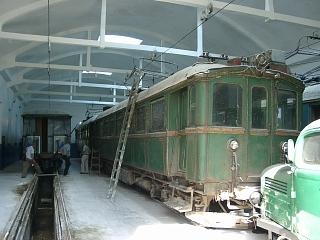 Some of the cars even look like as if they would be usable right away.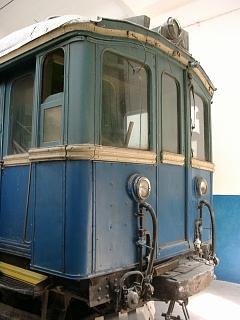 Wonderful! The people of the Arad transportation company can be proud of themselves!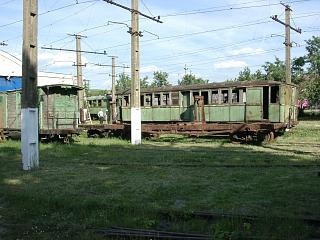 An old wooden-bodied Weitzer passenger car built for the opening of the vicinal service as a benzine-powered car, and then converted into a trailer, when the line was electrified.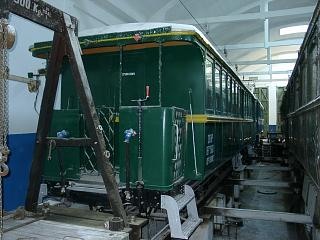 Another trailer in a better shape.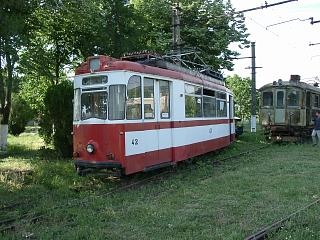 Another "gothaer" car used by maintenance staff.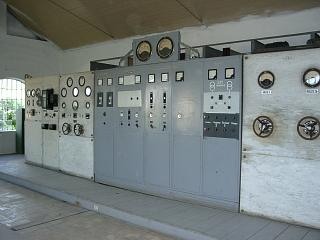 The old power station of the line is also preserved. They said if the current one breaks down, the old can be started up in a few hours!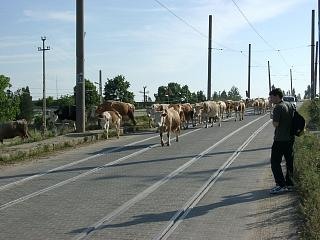 "Who let the cows out?"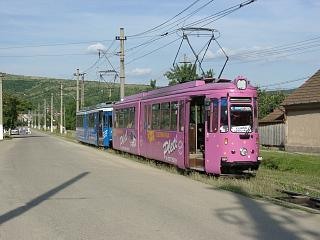 The wonderful Ganz oldtimer stayed in the remise, and we were brought back to Arad with thes two ex-Ulm GT4's.
Of course there are also quite a few Tatra cars in Arad. I believe the one on the picture was built for the city (T4R)...
... just like these two...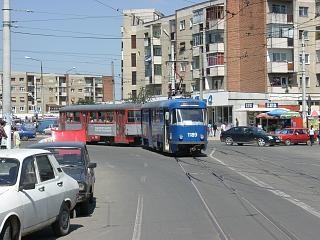 ... while others were bought from german tram operators, for example Halle.
Cluj Napoca (Kolozsvár, Klausenberg)
Most of our second day was spent with traveling through wonderful mountains and valleys. We reached Cluj-Napoca in the evening, when there was hardly enough light to make photos of the tram system, that was launched in the 1980's (!).
A uniformized Timis motor+trailer set in the bend...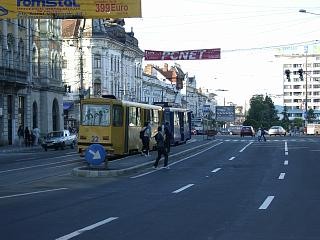 ... and a more colorful one waiting in a stop.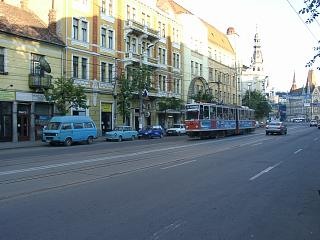 An ex-Berlin KT4D, that was purchased around '97/98.
Our third day was spend again with traveling until we arrived to the city of Oradea near the hungarian border.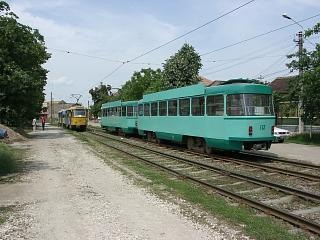 Again, I'm not sure where these Tatras came from. Magdeburg? Dresden? We noticed that there were differences in the interior equipment of the cars.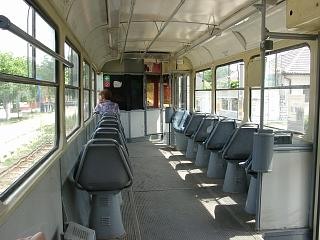 The interior of a T4...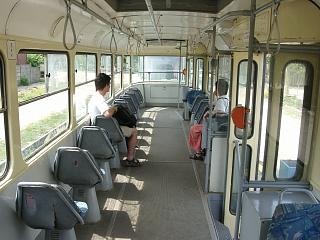 ... and a B4 trailer car, possibly ex-Magdeburg.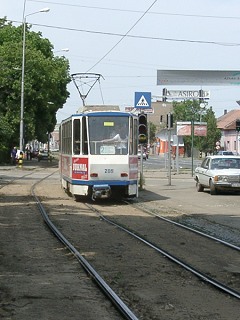 They also have a number of ex-Berlin KT4D's, too. The one on the picture was built in 1977.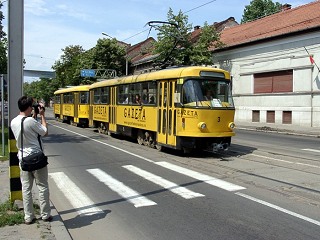 The city was filled with tram photographers from our group, so this was a regular sight that day :-) Judging from the livery of the car I would first say this Tatra set came from Dresden. The trailer in the back is sure from Dresden, the leading car came from Magdeburg, and was repainted here to a livery similar to the one of Dresden.
In the early evening we started out for Budapest via Debrecen. It was a nice and interesting journey, I only wish I had more time to take photos - but as I said we also visited cultural and natural places of interest.
---
Back to the top
Back to the main page