Budapest tram snapshots, Oct-Nov 2005, part 2
Another huge leap to the other end of the city: a short section of route 41 was also rebuilt, and because of this...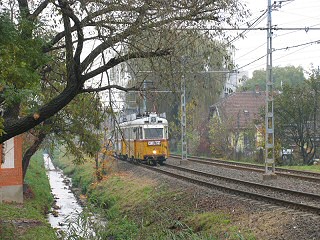 ... the part between Budafok elágazás and Kelenvölgy...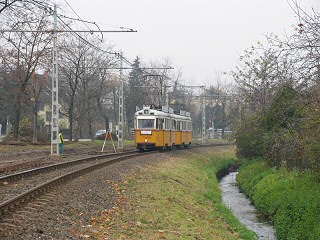 ... was used in a one-track manner...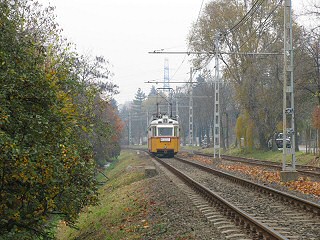 ... with an old-fashioned stick acting as the token for the bidirectional section.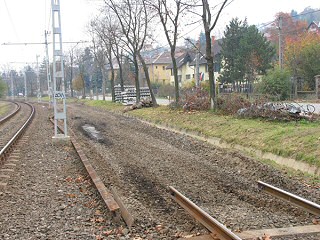 The other track...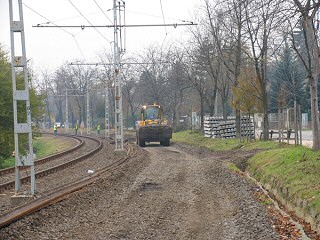 ... was dismantled between the stops Rózsavölgy alsó and Rózsavölgy felső...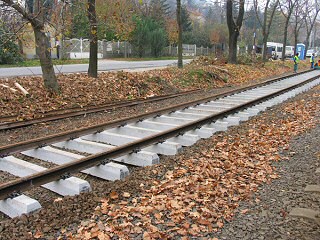 ... and then received new sleepers and ballast (not yet seen on the picture), and stronger (heavier) rails.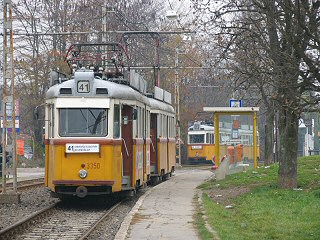 The one-track section ended at Kelenvölgy, where passengers travelling further had to change for a shuttle service labelled "41A"...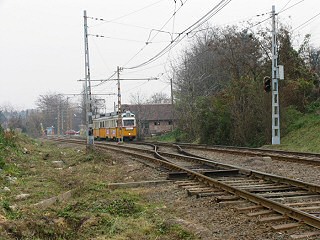 ... doing the remaining section normally after crossing over to the "proper" side...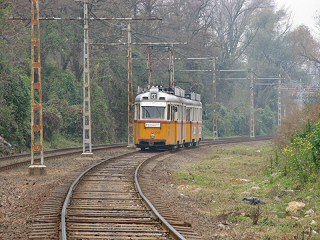 ... and running over the old tracks, originally built for the suburban railway line to Törökbálint (closed at the end of 1962, with the remaining section converted to a tram line)...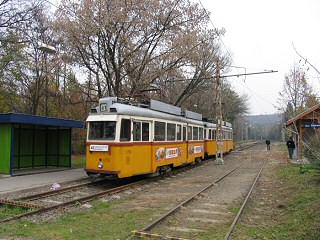 ... until the terminus in Kamaraerdő.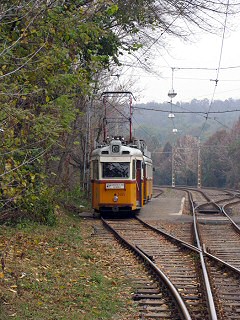 UV double-set on the reserve track of the terminus. The existence of a separate reserve track is still a reminder of the times, when this was a suburban railway station.
Another double-set on the way back to Kelenvölgy.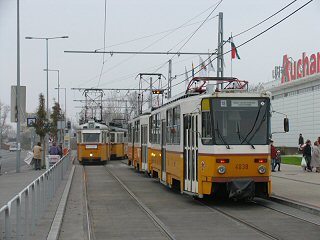 On the last two days of the construction works route 41 was temporarily shortened to Savoya Park, terminus of route 18.
On another sunny morning I took a walk along route 61 (location: Alkotás utca).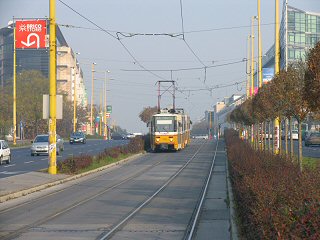 The slope at Csörsz utca is a nice place to take photos under such lighting conditions.
The weather was erratic: looking north I saw sunshine with bright colors...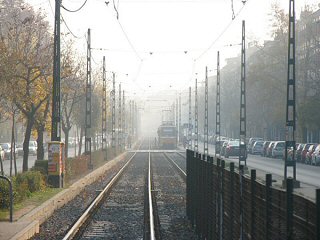 ... but looking south I could get a taste of the dark side of the season.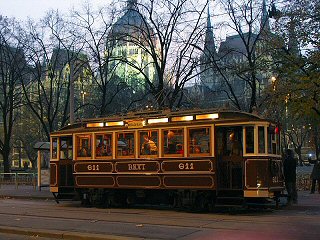 This one became the photo of the month in a local railway magazine: heritage streetcar number 611 at Kossuth Lajos tér (along route 2) with the Parliament in the background.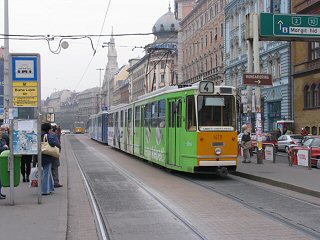 In contrast to the harmony of old building and old tram on the previous photo: an example of "how not to do all-over ads" (at least in my humble opinion) in a historic scenery like Blaha Lujza tér (along route 4 and 6).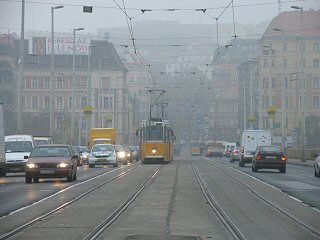 And this is what most of November was like: foggy and moist. Taken on the Margarite Bridge (Margit híd) on a cold morning, my hands were almost frozen onto the camera. That was when I ended my photo trip and ventured to some warm place instead :))
And that's all for now, I hope you liked the photos!
---
Back to the top
Back to the main page