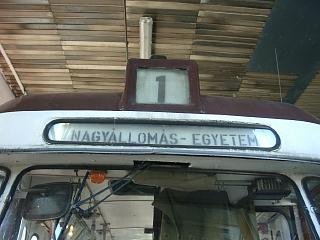 These Bengalis (or "Bengálik" as we say it) still feature the original direction plates on the upper part of the front - the ones in Szeged and Miskolc don't. "Nagyállomás" is the main railway station, "Egyetem" means University - that's the other terminus.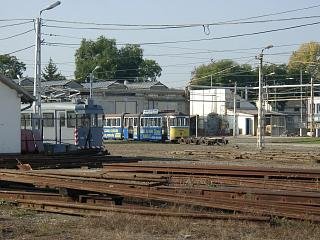 On the yard before the repair sheds we can se a few interesting vehicles.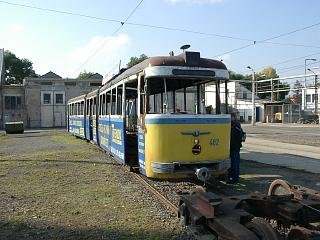 482 is no more. .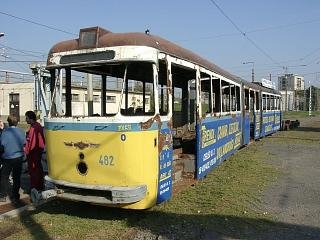 RIP!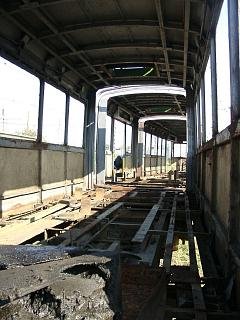 The interior parts have already been dismantled.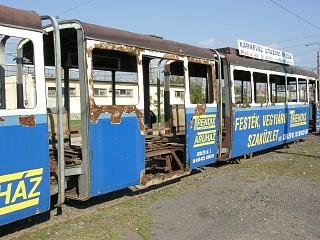 The mounted middle-part without the rubber covering of the articulations.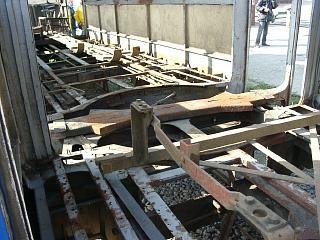 Of the articulations.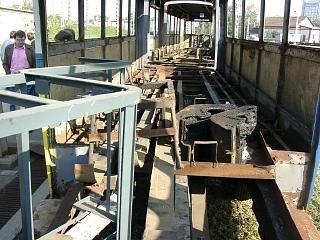 Looking inside through where the windscreen used to be...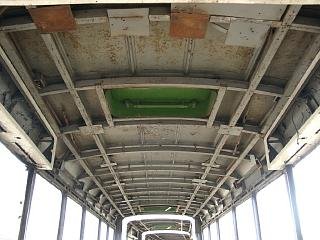 The roof.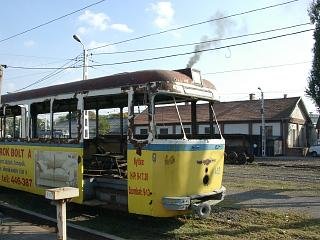 No, it's not a steam-engine in disguise, it's just a chimney in the distance, far behind the tram :-)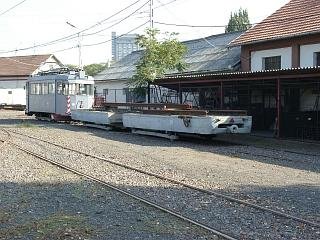 These two flatcars were also Bengalis once. They've burnt out in an accident, and were then trasformed into this strange train set.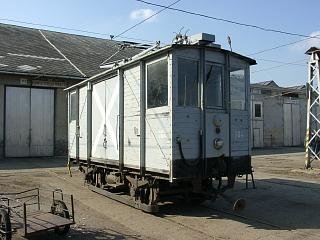 Number 204 is an ex-Budapest "Muki" (electric loco). To make things more "budapestier", the sheds behind the car are the ones where some of the Budapest trams (mainly UV's) were refurbished during the nineties! They were brought here on trailers, rehauled and then transported back to Budapest on trailers again.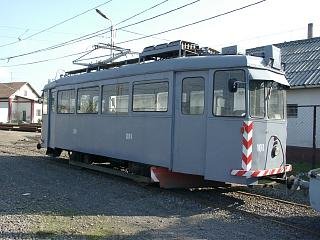 Number 101 was built in 1961, specifically for the 600th anniversary of the city of Debrecen. It was used in passenger service and was turned into a service vehicle later.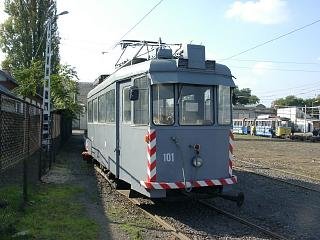 Now it's used as a snow-sweaper.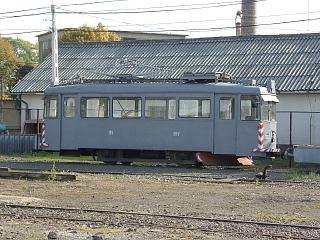 The body is almost the same as with most of the old iron-frame-bodied hungarian trams.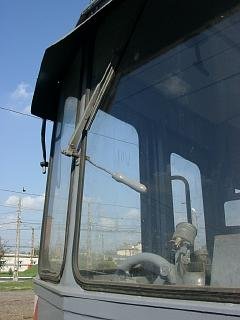 The manual windscreen wiper of this 2-axle.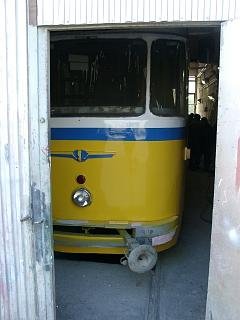 This "home-made" is just beeing repainted.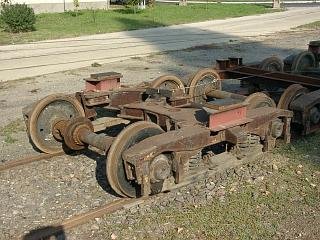 Well, look at that! These are old, readapted UV bogies, used here as "guest bogies" (i.e. bodies which have their own bogies removed are moved around using these).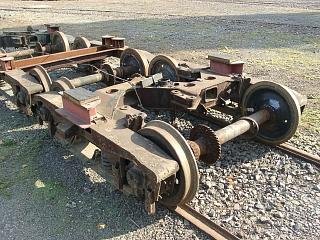 A strange sight for a UV-maniac like me!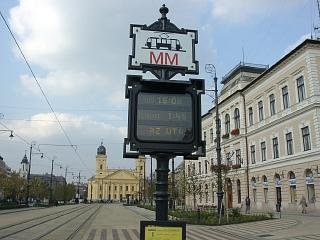 And now a few pictures about the tram service in the city: the main street (Piac utca) has been rebuilt just before we went there. The pavement, the street, the tram stops, the signs were brand new. In the background you can see the Great Temple of Debrecen, which is the symbol of the city.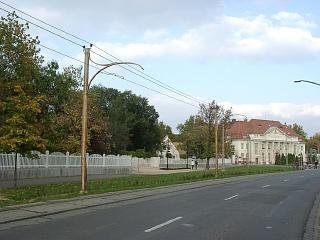 Route 1 doesn't have a proper terminus at this end: it merely does a big circle (a turning loop) in the Nagyerdő, where the universities and hospitals of the city are located. Notice the really old iron overhead wire supports!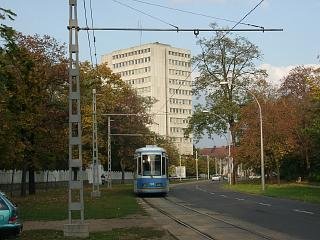 A Ganz...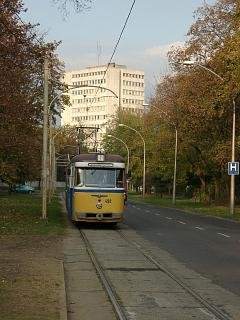 ... and a "home-made" in the one-track loop.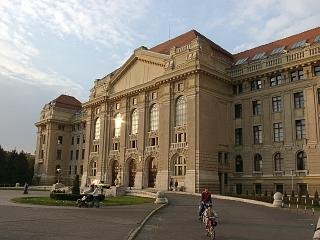 Well, this has nothing to do with trams (except that it runs close to it), but I like the main building of the Kossuth Lajos University of Science very much, so here's a picture of it :-)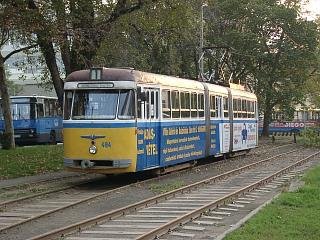 By this we were very late and were heading for our train at the main station. 484 was standing beside the railway station as reserve, it was the last tram we'd seen this day in Debrecen.
Thanks to chrta and DKV Rt. for the visit!
---
Back to the top
Back to the main page