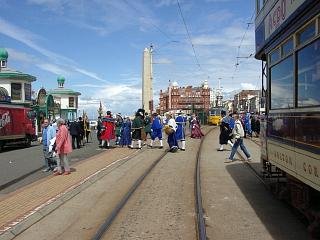 These people in costumes crossed the tracks at one of the terminals, adding some out-of-time feel to the scene...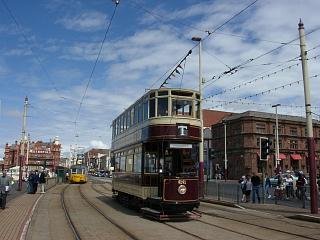 Another glance at our nostalgy double-decker.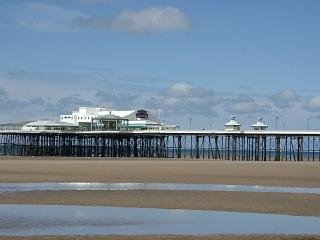 Hm. This small train going up and down on one of the piers must be a form of "very-light rail" :-)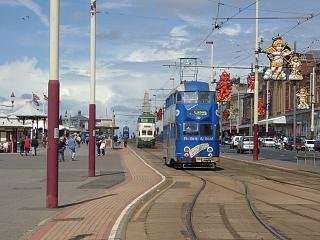 Peak hour.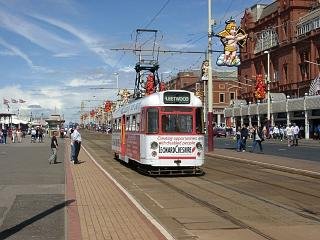 Another railcoach.
Tram stop.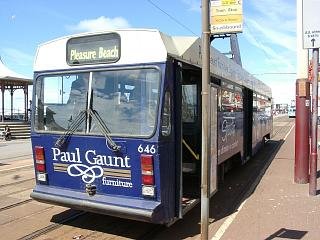 Another bus-like tram. Haven't tried it - don't like buses ;-) This is a "Centenary" car with re-built front.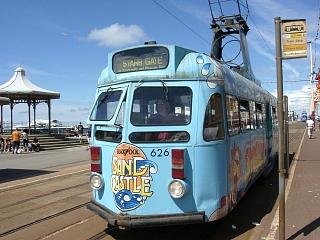 A 1937 Brush railcoach!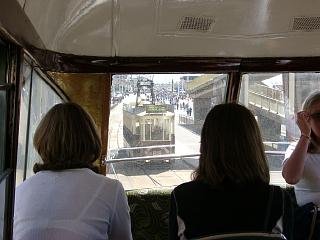 Another old car, spotted from the balcony: a 1933 railcoach rebuilt as a replica of a vintage "Vanguard" car.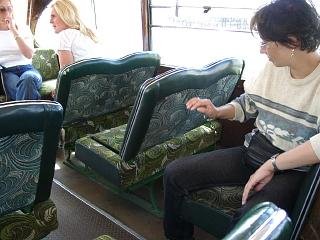 BTW, the seats here can be converted to look in the other direction. I like this, very practical!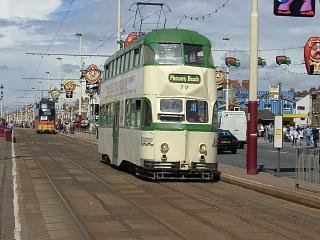 This must be the normal paintwork of the Blackpool trams, I think.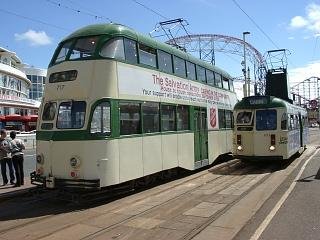 Father and son :-)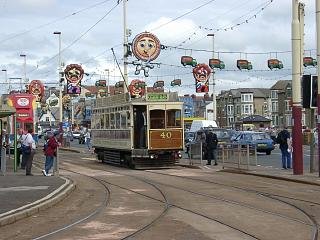 Look at that, another oldtimer!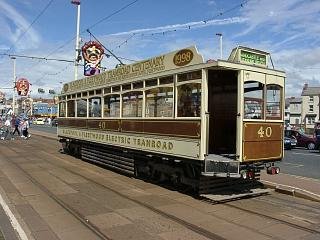 Let's take a closer look at it!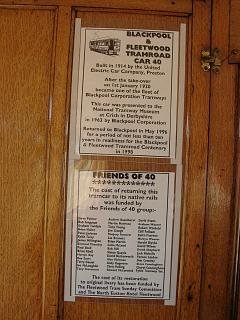 A quick introduction to the car.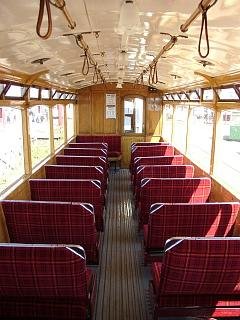 The interior resembles of old hungarian trams after WW1...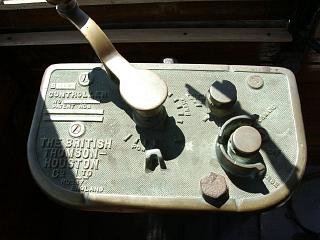 The controller switch.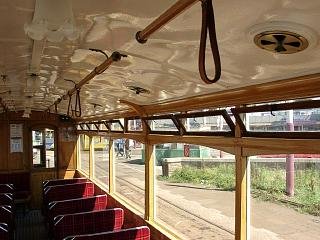 Another look at the inside...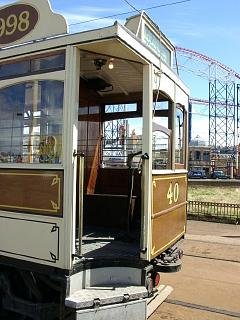 ... and last but not least at one of the doors. Interesting, but I don't think it was very practical!
Thanks to Malcolm for arranging our visit in Blackpool!
---
Back to the top
Back to the main page