Tram-parade in Amsterdam II.
There was a problem with one of the normal trams on the route of the parade, so some of the courses took a small detour. Here: one of the Amsterdam historical trams in the "grand union" junction at Mercatorplein.
A three-axle motor+trailer set, also of Amsterdam origin.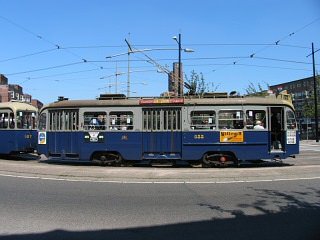 Although the look of this type is not really appealing, I find this construction to be an interesting one.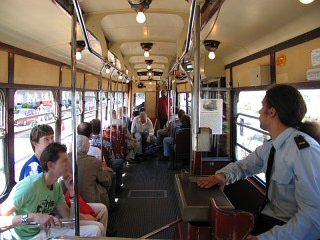 The interior of the motorcar.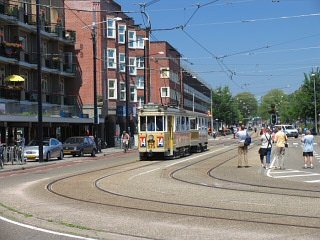 Fellow tram photographers getting into the picture while the Coppenhagen tram is approaching :)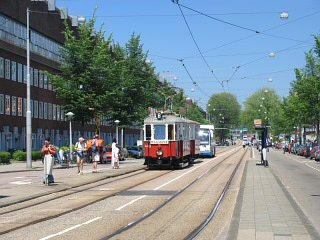 The Viennese tram, this time from the front.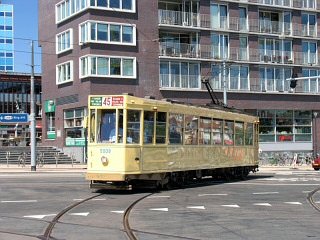 The Bruxelles tram from the outside...
... and from the inside. I found the usage of compartments rather strange.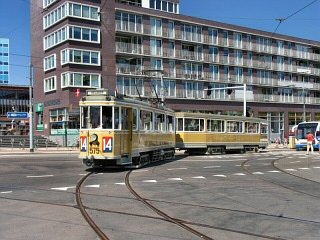 I think the most original-looking vehicle was the Coppenhagen tram. Interestingly the powered car had doors on both sides...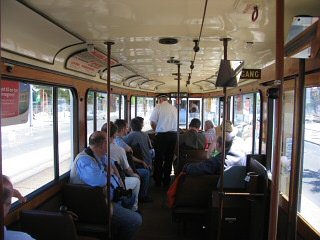 ... while the trailer just on one.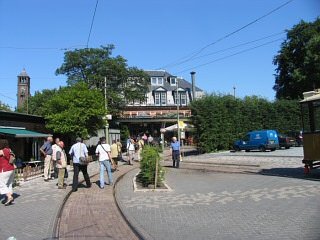 After a few hours some of the special trams went to rest, while the others went to the Amsterdam museum line (Elektrische Museumlijn Amsterdam), to make a few rounds there.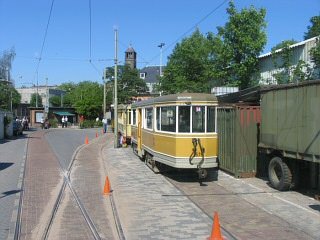 Because of no proper reversing facilities at the museum line (due to contruction works nearby), only bidirectional trams were able to ride there, therefore the trailers were shunted to a side-track.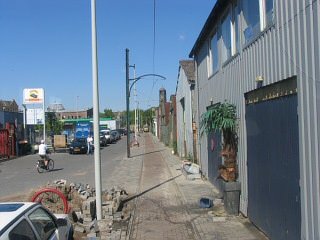 The fabolous museum line starts like this: sheds and more sheds...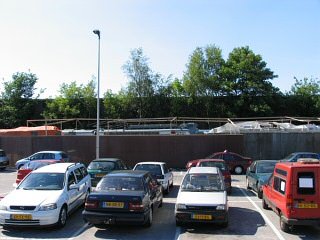 ... some storage areas for a quite surprising number of old trams...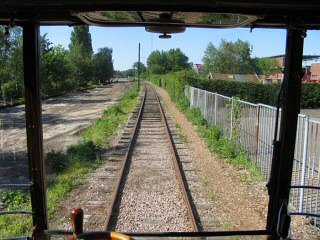 ... then it gets a bit rural...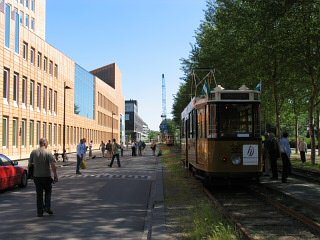 ... until it reaches a modern housing area. This is where the line was ending now (normally it goes way past this).
Another Viennese tram in front of some modern architecture.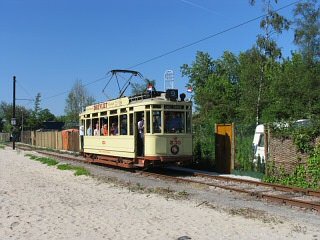 The Hague motorcar in the middle of what looked (and felt) like a sand desert. It was a very hot day!
The Hannover tram on a small bridge over a canal. This is definately a special sight!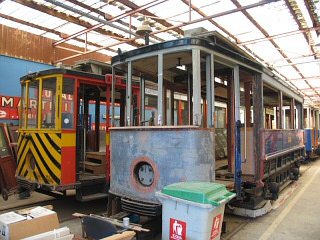 Some of the sheds around the starting point of the musuem line are used by tram enthusiasts as their workshop.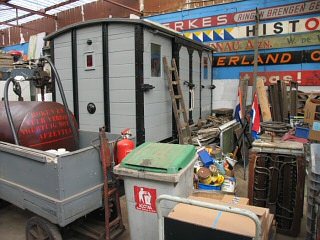 Lots of spare parts...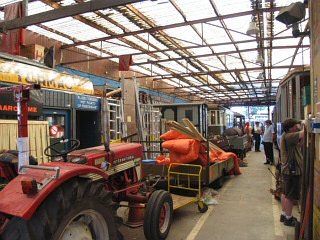 ... and other interesting gadgets!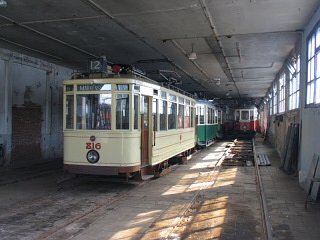 Some of the other sheds harboured more treasures. What a collection!
Before I end this page, I must thank the organisers for this special event. I don't think anyone who was fortunate enough to be there will forget this day! Happy birthday, NVBS!
---
Back to the top
Back to the main page