"Open Gates Day" 2006 in Szeged II.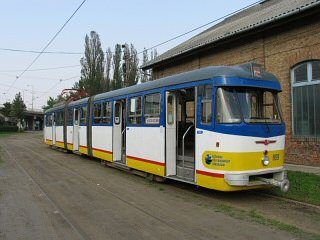 One of the two-rooms-and-a- bath Bengáli trams in the yard.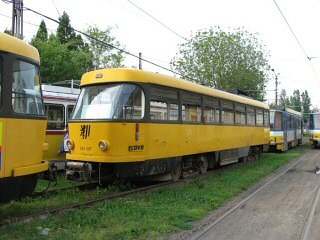 Three ex-Dresden TB4 cars...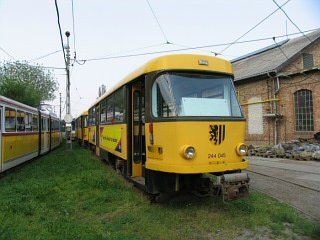 ... could be observed on the storage tracks, the fourth one was donated to a nursery (or school) earlier this year.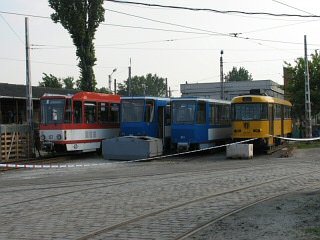 The blue cars are trailers from Rostock, waiting to be converted to powered (motor) trailers ...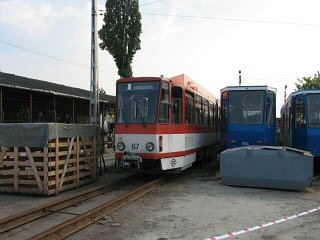 ... and the red-white one is a meter-gauge KT4 from Cottbus.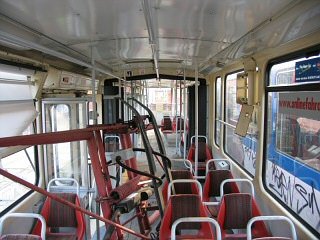 The interior...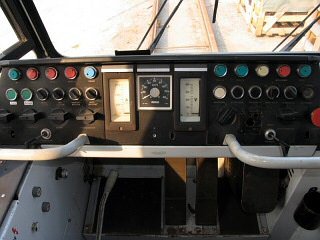 ... and driver's cab of the Cottbus KT4.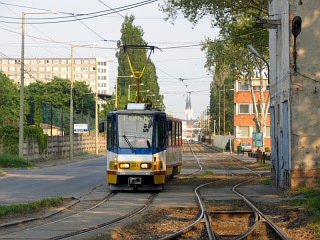 An ex-Potsdam KT4 heading for Rókus station.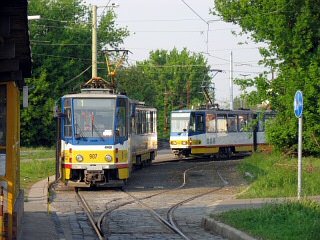 Coupled T6A2H set...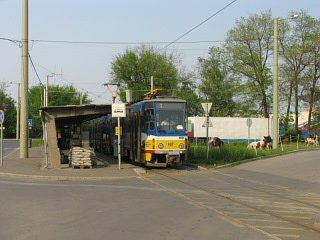 ... at Rókus.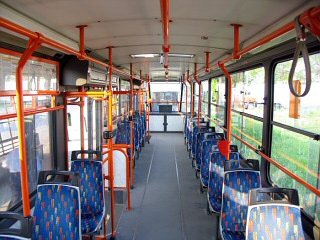 The interior of one of these cars.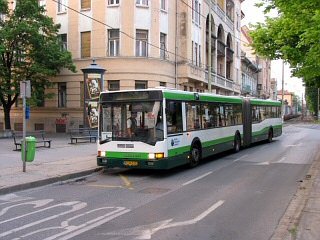 An ex-Wuppertal Ikarus 417 acting as trolley supplementing service. Line 9 had had to be closed due to the flood of the river Tisza.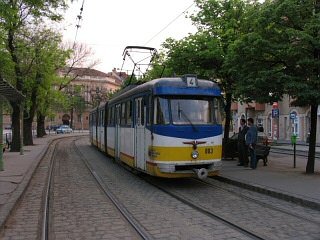 A "Bengáli" of route 4 at Novotel...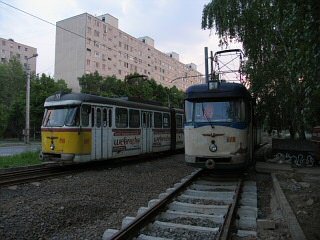 ... and more of them at Tarján, where...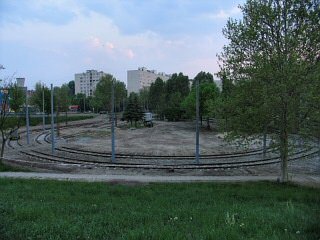 ... a new two-track reversing loop is just being built for the Tatras, which are unidirectional vehicles.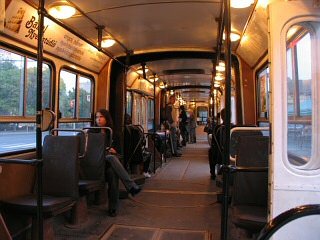 Still-life: a Bengáli in a stop. I said "still"...
... because they are very loud while running - as you can hear on the video above.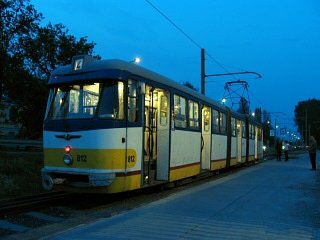 Kecskés, the other terminus of route 4.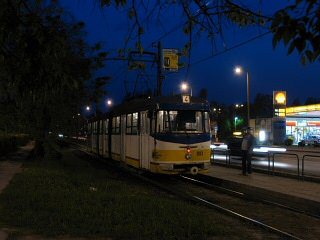 The stop Szalámigyár.
Video of a Bengáli arriving to said stop.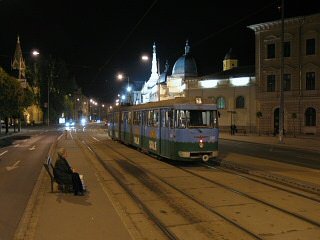 I conclude this page with this lone Bengáli in the stop Annaforrás, with the old city spa in the background.
_THE END_____