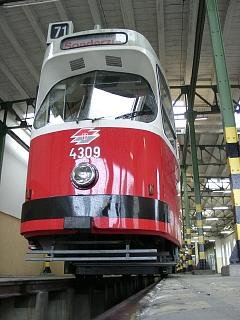 An E2 built by Bombardier-Rotax.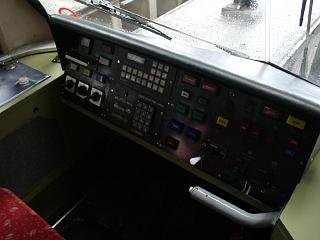 The control panel of the vehicle.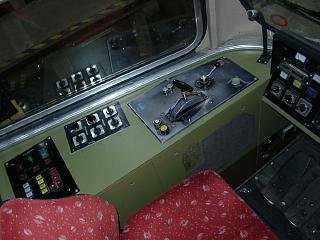 The controller "joystick".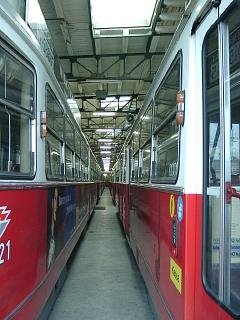 Red-white parade...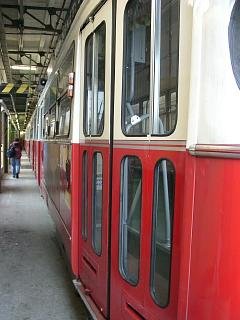 I noticed earlier that some E1's have different...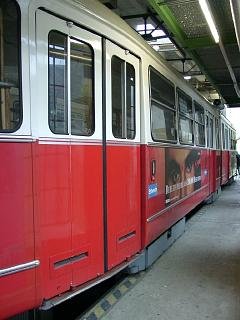 ... doors.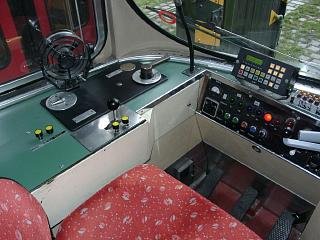 The dashboard of the E1.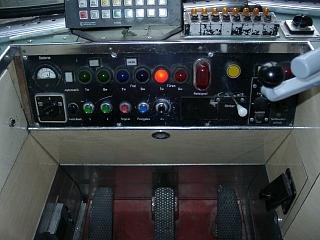 Not all too complicated, I must say! The clock is located on the right-hand side, not seen here.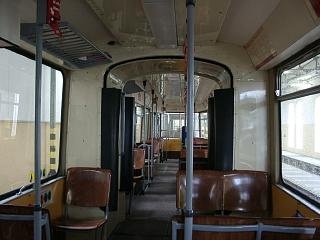 Inside it's so fifties or early sixties! These trams are quite narrow too!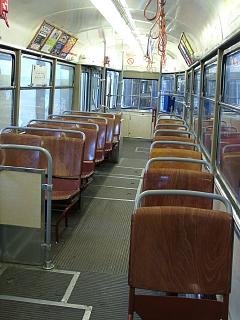 Notice the wooden seats.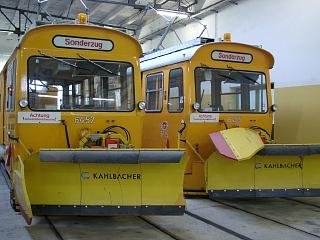 Briefkastl-cars ("post boxes") are service vehicles. Their normal label is type LH.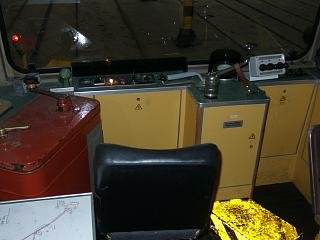 The driver's cab of this 2-axle workhorse.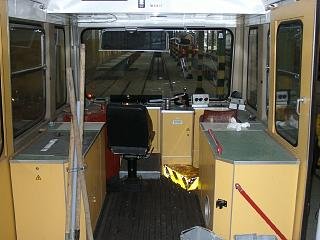 Of course when I say "driver's cab", I must also mention that there is no passenger cabin, so the whole vehicle is one big driver's cab :-)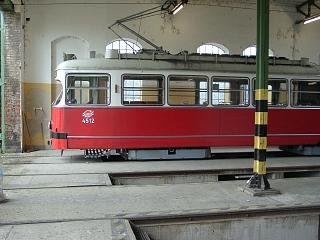 Another E1. Notice the life-saving device (or at least I think that's what it is) under the driver's cab!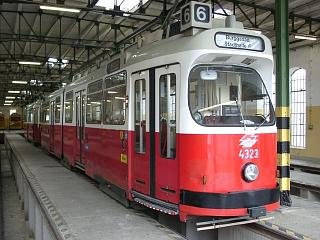 E2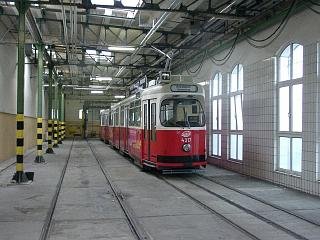 Car wash...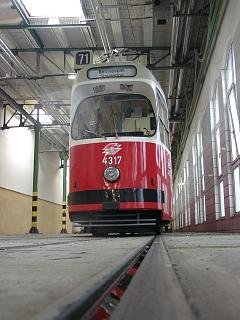 Impression of an E2 in the car wash.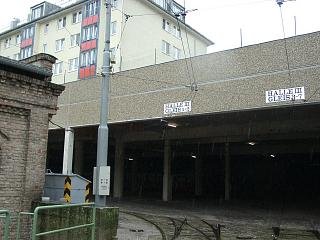 They've built houses over the backyard of the depot, so it's now roofed.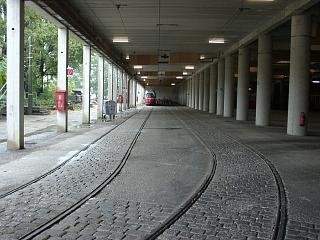 They store stalled and/or...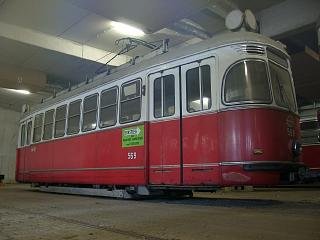 ... old vehicles here. This 2-axle car is number 569 ( originally 524) of type L.
---
Back to the top
Back to the main page