"Vienna by rain"... III.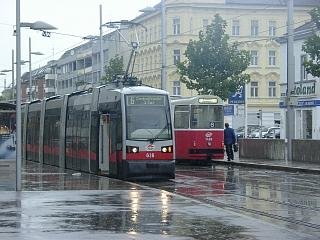 But back to the present: an ULF and a c5 trailer pulled by an E2 in front of the remise.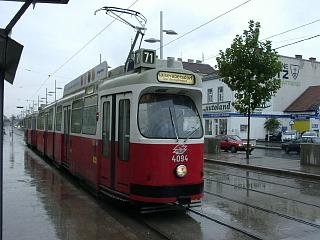 E6+c5 on route 71.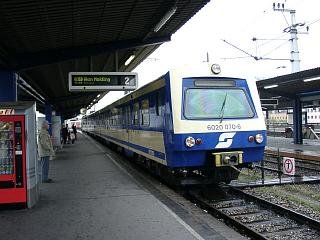 We took this S-Bahn train at Wien Mitte and got to Praterstern (Wien Nord).
This is tramway Mecca...
... or better: it's a tramway Mecca when it's not raining.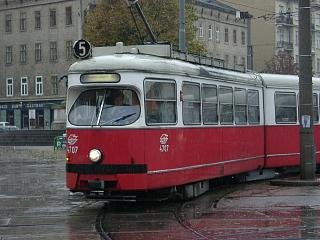 A nice E1 on route 5.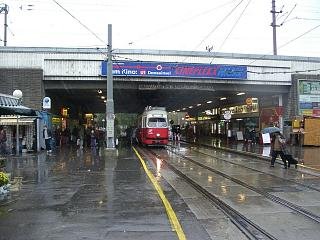 Route O. That's not a zero, that's an O - apart from "normal" numbers there are also a few routes marked with letters.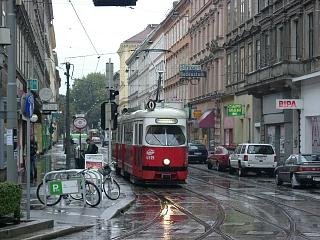 Radetzkyplatz, still raining...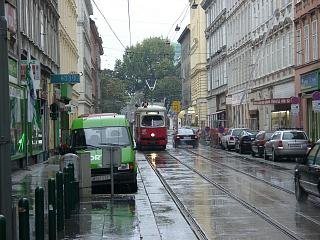 Another line marked with a letter: route N.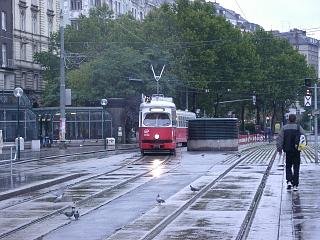 Schwedenplatz, my favorite...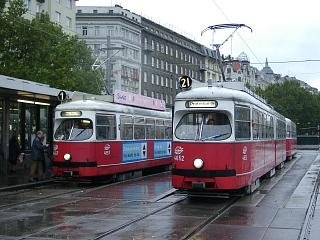 .... tram-spotting place.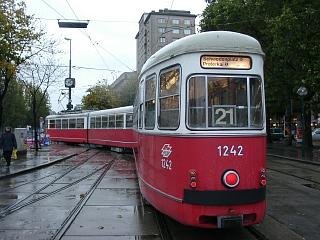 This picture shows how narrow these cars and trailers are!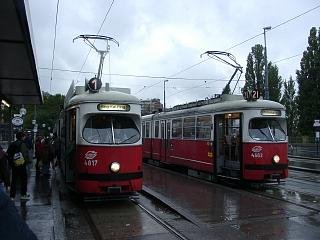 More E1's.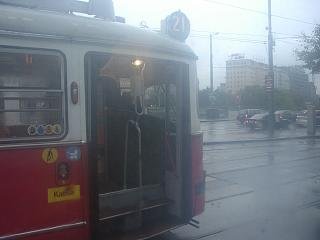 This was the point when my camera's lenses got wet and steamy. This may look like a nice effect from an image-manipulating application, but in reality this was rather aggravating!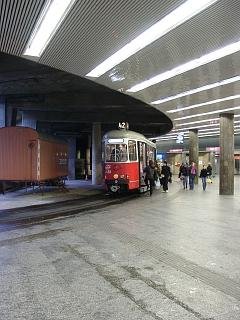 Schottentor, a few stops away from the last scene. This is where there are two turning loops: one up on the surface, and another - underground.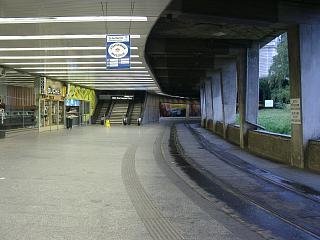 The underground loop is the terminus for five routes.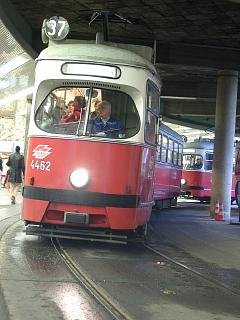 Trams sometimes queue up here.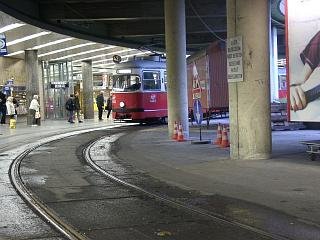 One thing always bothered me here: how come there's no stilted platform besides the track? These vehicles are by no means low-floored, so this stop is not really comfortable...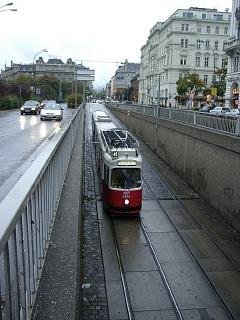 The ramp leading to the underground loop: one goes down...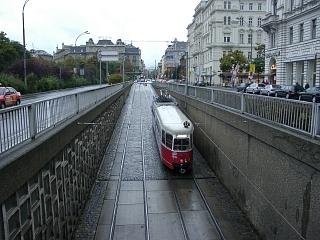 ... another comes up.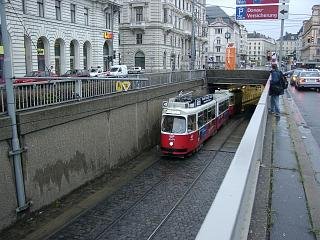 And another.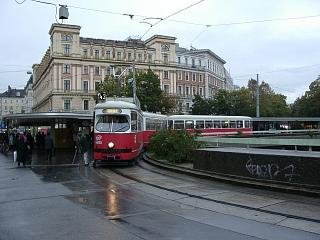 You can also take nice photos at the loop on the surface (when it's not raining)!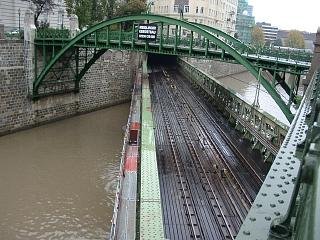 Last but not least: the overpass of the former Stadtbahn (now U4) over a channel (the river Vienna), with a pedestrian flyover bridge over it. An interesting piece of architecture!
My other Vienna tram pages:
Vienna - from museum cars to the ULF
Vienna trams by night...
---
Back to the top
Back to the main page