Flooding Danube, August 2002. II.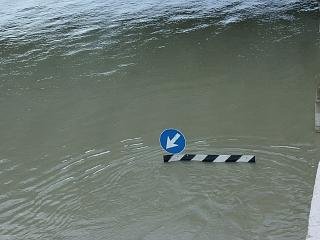 A detour sign in the water. Unfortunately the Danube does not stick to the rules...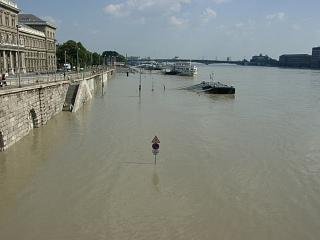 Below Szabadság híd.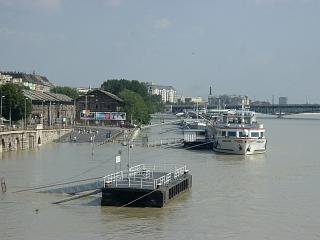 One of the internation boat stations.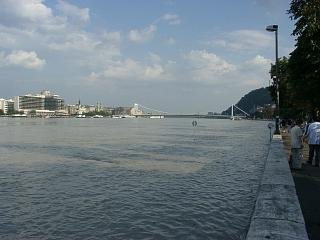 Várkert rakpart (quay) on the Buda side, just below Buda Castle. You can(not) see another part of the lower quay platform under water with traffic signs sticking out of the water...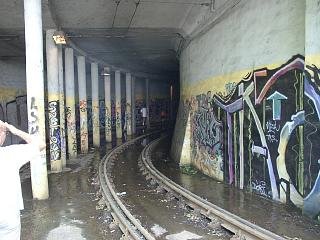 On this side, tram route 19 also has an underpass under Lánchíd.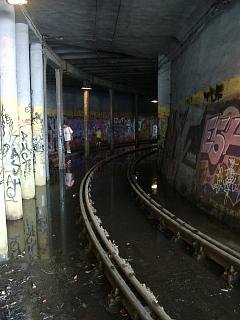 Water hasn't got into this tunnel yet, so one could go through without gettign wet by stepping on the top of the tracks. This is very dangerous and forbidden to do when there are trams doing their rounds here, but now many people did this tunnel-walk just for fun: whole families, couples balancing on the tracks!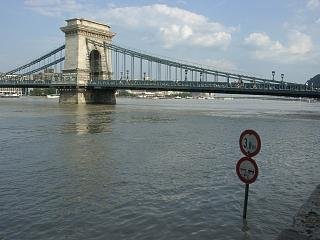 Lánchíd.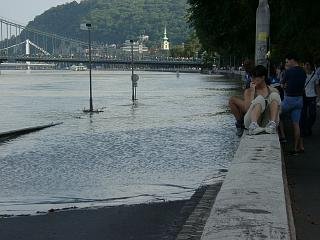 The Formula 1 Hungarian Grand Prix took place in this weekend so there were lot of tourist around seeing the floodings as a way of entertainment...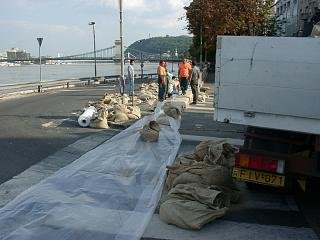 Strengthening of the embankment at Halász utca.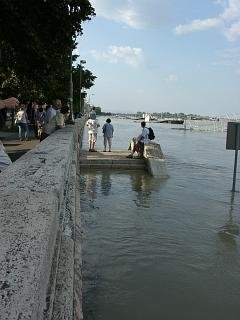 Stairs leading nowhere...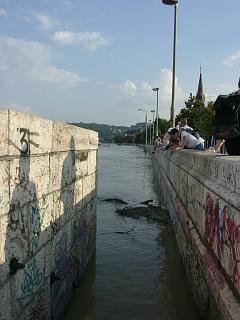 Batthyány tér.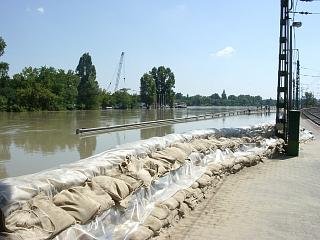 The next day (sunday): the Danube is still rising. The HÉV station under Árpád híd has been strengthened.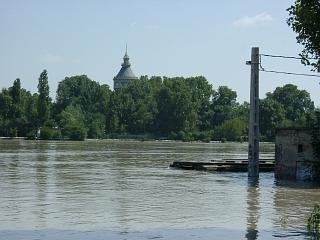 Margit-sziget has been closed, because the water level is higher than the ground level!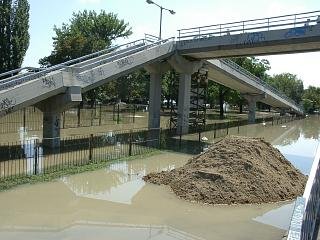 The HÉV station at Tímár utca. The tracks are on top of the embankment, so traffic is still going on normally.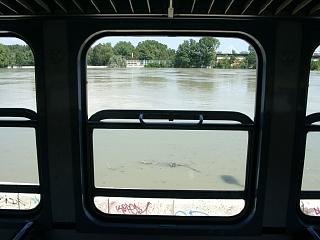 The flood from the window of the HÉV.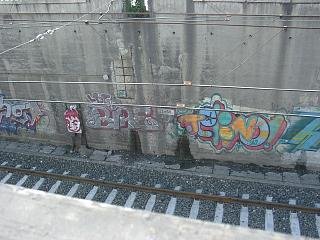 The ramp of the HÉV tunnel section also leaks here and there, you can see water pouring in...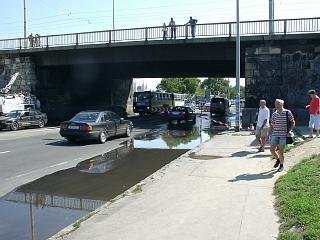 But water has also got all the way to the surface now!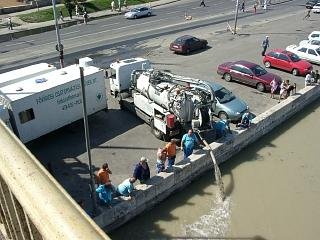 A pump car detouring the water on the surface back to the river.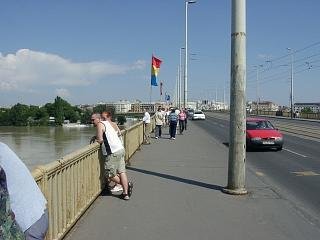 Spectators on Margit híd.
---
Back to the top
Back to the main page