Flooding Danube, August 2002. I.
It seems that the recent floodings in Central Europe did not struck Hungary and Budapest as hard as they struck Prague or the eastern parts of Germany. However it still is the biggest flooding of the last hundred years, so it was somewhat frightening to see the waterlevel rise.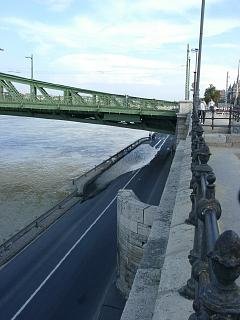 Wednesday it wasn't very tough, only the lower platform of the river embankments had to be closed. On the picture: the lower quay under Szabadság híd on the Buda side.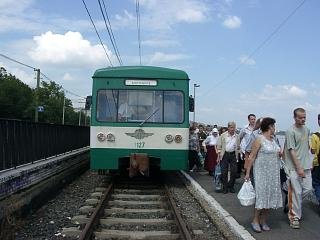 On saturday however, traffic on tram lines on the river banks and in the tunnel section of the Szentendre HÉV has been closed or cut back. These lines all have parts under the surface and so under the water level.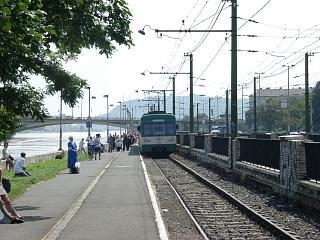 Szentendre HÉV terminates in times like this at Margit híd on a stub-end track on the surface. You can see the downward ramp of the HÉV leading to the tunnel section to the right. The tunnel does not go under the river, but goes parallel to it. Still, water can leak in there, so stopping traffic there was a justified precautionary move.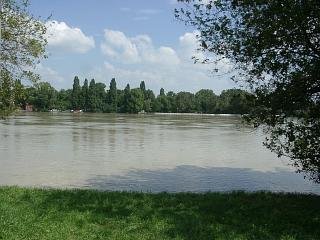 This might seem like a view of a nice, calm river, but in reality there's a quay supposed to be below the part with the grass on it in the front!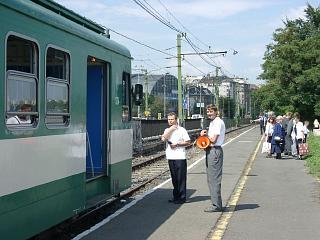 "Mobile passenger information system" on the temporary HÉV terminus :-)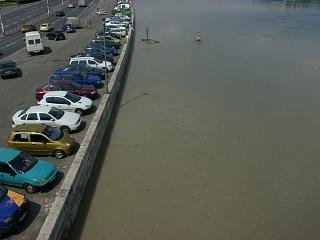 This is where the quay supposed to be, you can see some traffic signs standing out of the water.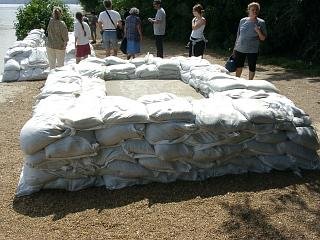 Margit-sziget (Margarite island) is a popular place to go on a saturday, but not this time: the island is not closed yet...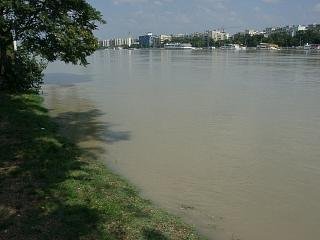 ... but water is closing in!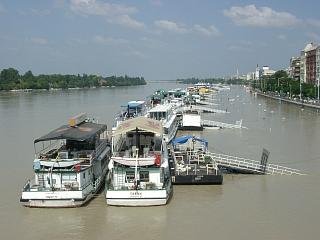 The boat station at Jászai Mari tér.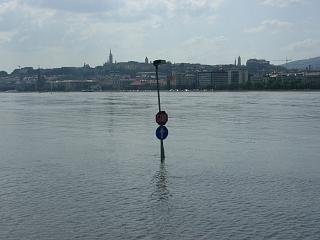 The sign says "STOP", yet, the river doesn't stop...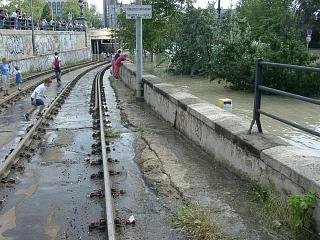 On the Pest side, tram route 2 has an underpass under Lánchíd, which is secured by a wall in case of floodings...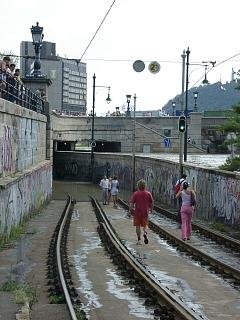 ... but that wasn't enough this time!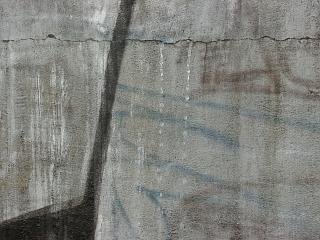 Water pouring into the underpass.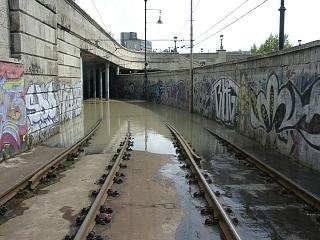 This is certainly a good reason why tram service was stopped here...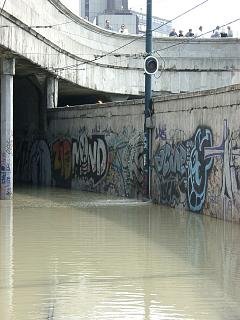 Another leakage.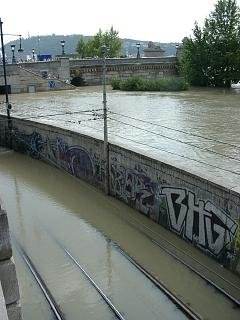 The wall withstood the floodings in March, but it was clear that this will not be the case now...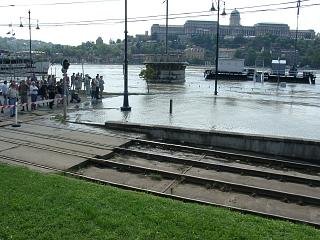 On the other end of the underpass people are waiting to see what happens...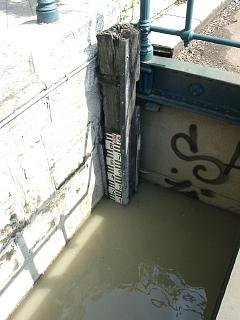 Water level is still rising!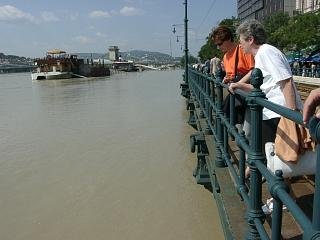 This is the section of tram route 2 where tracks go on top of a bridge-like thing that - contrary to "normal" bridges - goes parallel to the river. Durung floodings this comes pretty handy!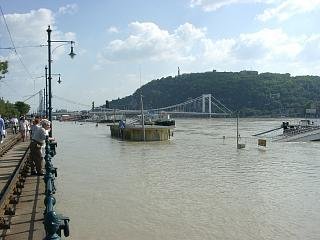 The boat station at Vigadó tér. In the background you can see the Erzsébet híd (Elisabeth bridge, named after the wife of the austro-hungarian emperor Franz Joseph the 1st, known by the people as "Sissi") and Gellérthegy (Mount St Gellért).
---
Back to the top
Back to the main page