Flooding Danube, August 2002. III.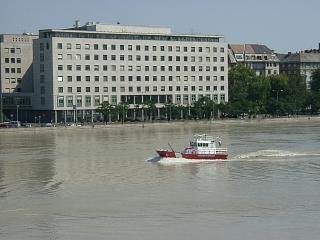 A fireboat. The inhabitants of Budapest owe a lot to the firemen who were doing much of the job this time, too!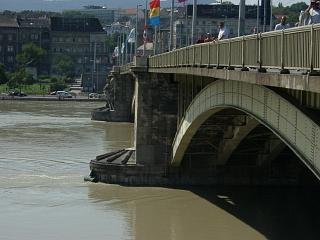 Margit híd. Notice that the water is so high that you cannot pass under the bridge with a larger boat. Of course normal river traffic was closed.
Look at all that whirling water! Quite frightening!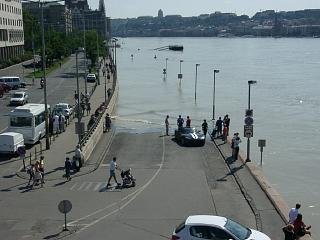 The south side of Jászai Mari tér.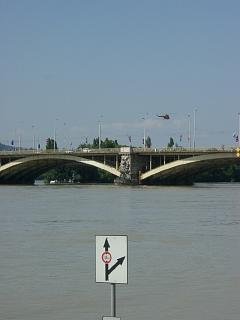 A rescue helicopter over Margit-sziget.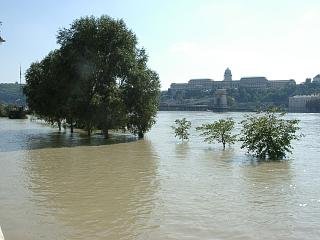 The trees of Széchenyi rakpart (quay).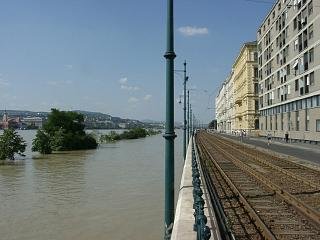 The tracks of route 2.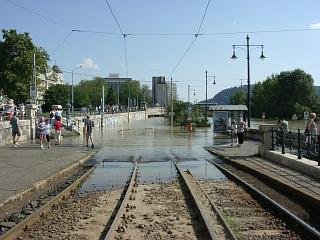 The underpass of route 2 under Lánchíd is now flooded!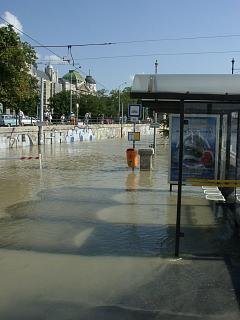 The water got over the wall, so the underpass turned into a canal!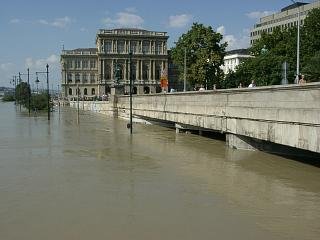 The entrance of the underpass. The building in the background is the Academy of Science.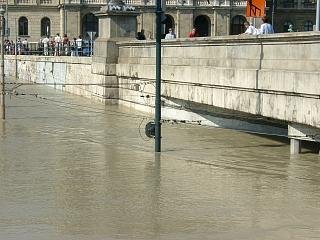 The water in the underpass almost reaches the overhad wire!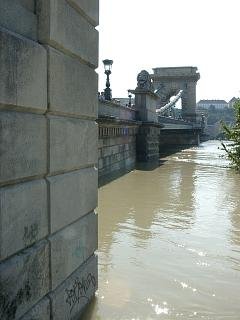 Lánchíd seen from the Pest side.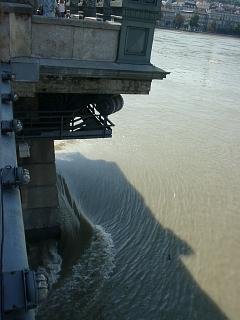 Again whirling waters...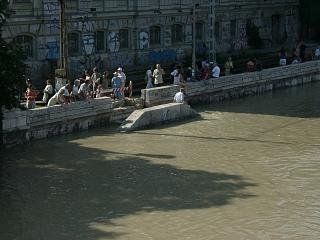 Spectators on the Buda side.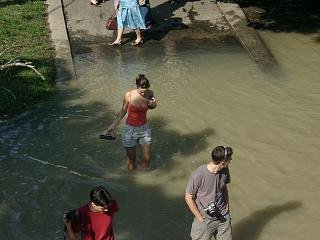 Some of them even stepped into the water! Yuck!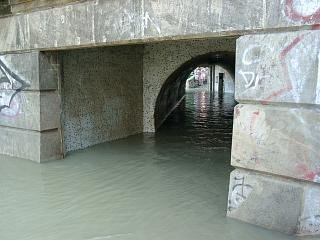 This pedestrian underpass turned into a kind of "Tunnel of Love" :-)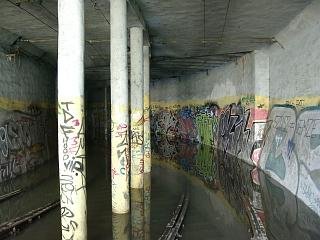 The tram underpass on this side again...
Sandsacks to the rescue!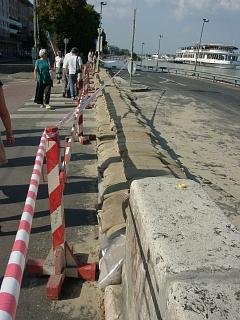 At Halász utca.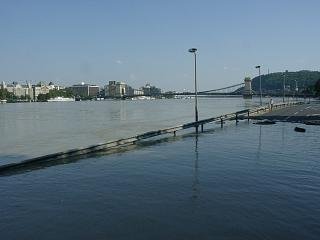 Water with more water in the background.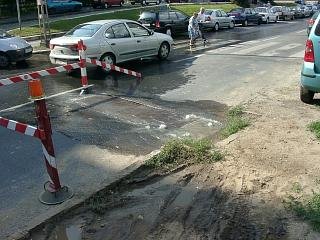 All the public utilities canals...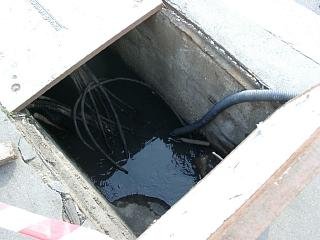 ... are filled up with water from the Danube.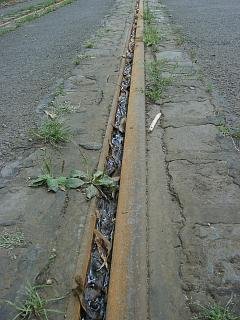 Even the tram tracks have turned into drainpipes!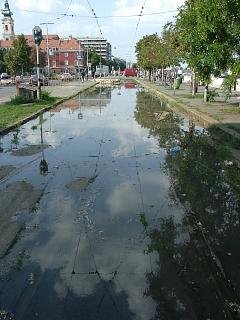 The terminus of route 19 at Batthyány tér. You can see parts of a scissors crossover under the water!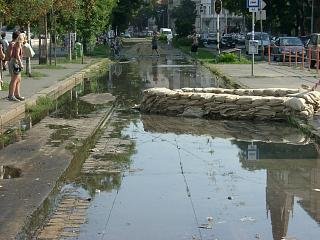 The stub terminus from the other direction.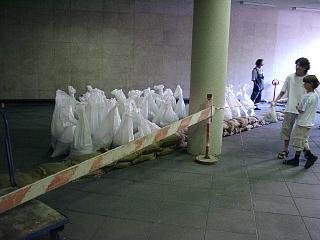 The underpass at Batthyány tér also houses the terminus of the Szentendre HÉV (this is the end of the tunnel section that has been closed) and the entrance to the subway station of line M2.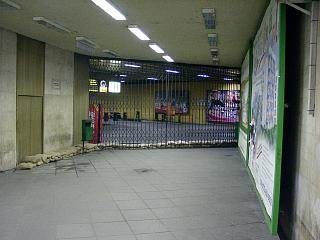 The HÉV terminal closed and dry...
... while water is pouring out of this lamp. How it got into there?! The subway station is said to be secure, because they were built with gates to withstand a nuclear explosion: if the water is coming, they shut these gates and everything's fine...
Just in: The Danube is said to have been peaked around late night, Sunday (18. August, 2002.). This means that it won't get higher. Let's hope the water doesn't do damage while it passes off...
---
Back to the top
Back to the main page