Budapest tram snapshots 2006 March-May I.
Here's my usual pictorial report about what has happened in the last months in Budapest.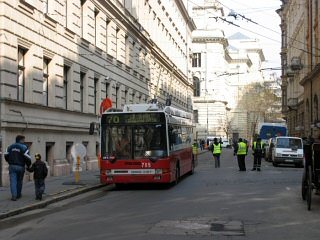 March 15 is a national holiday in Hungary, commemorating the 1848/49 uprising against the Habsburgs (that is Austria under the reign of the Hapsburg dinasty). Many tram, trolleybus and bus lines were interrupted due to the festivities. For example trolley bus lines 70 and 78 did not went to Kossuth Lajos tér, but reversed in Kozma Ferenc utca on an extra pair of wires. You don't often see trolley buses going backwards elsewhere in the city :)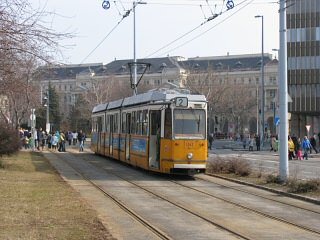 Similarily, tram line 2 was also cut back to just before Kossuth Lajos tér temporarily. Passengers alighted onto the private right of way, then the trams started back south via a crossover near the square.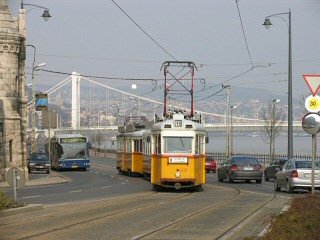 The Buda side of the Danube is where normally route 18, 19...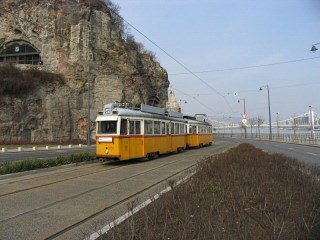 ... and 41 runs, ...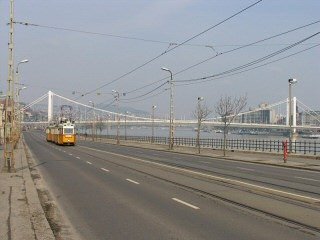 ... but now...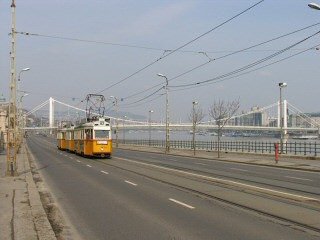 ... they were accompanied...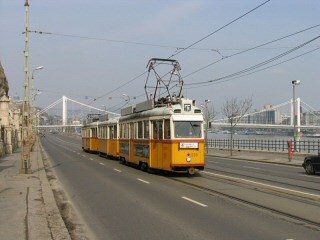 ... by route 47...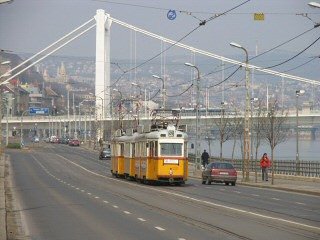 ... and 49, which were detoured to here becuase of the festivities on the Small Boulvard.
I quite liked this: ...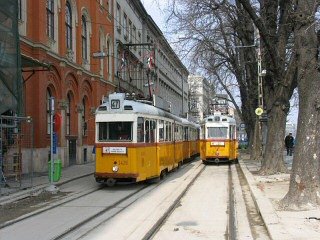 ... UV's everywhere you looked!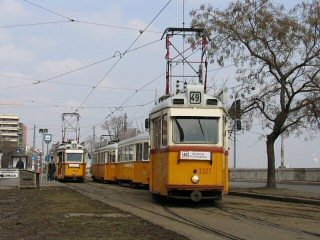 The terminus at Batthyány tér...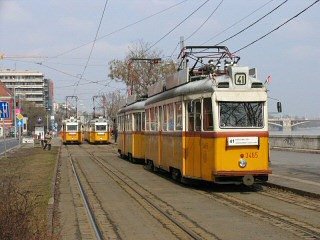 ... was a bit overdemanded...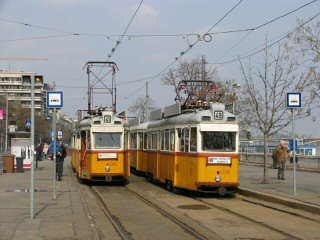 ... but it was definately a feast for tram photographers :)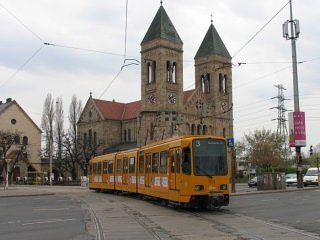 A big leap to the other side of the city: ex-Hannover TW6000 tram on route 3 at Üllői út/Ecseri út.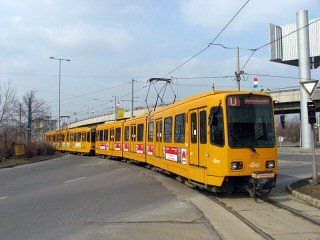 This must have been a test ride, because TW6000's are not used in pairs in Budapest.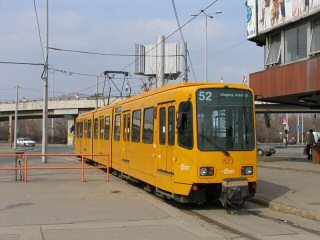 Another ex-Hannover car on a depot ride at Határ út metróállomás.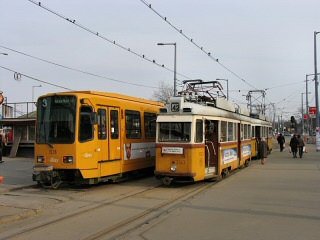 Route 3 was detoured to Határ út metróállomás because of track relaying at Határ út/Török Flóris utca.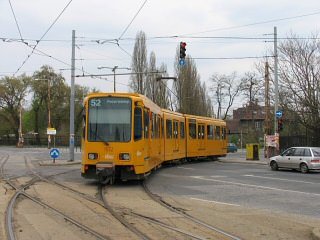 Tram 52 on its way to Pesterzsébet...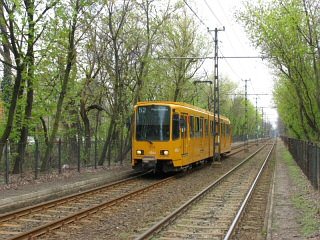 .. through the "small woods" along Határ út.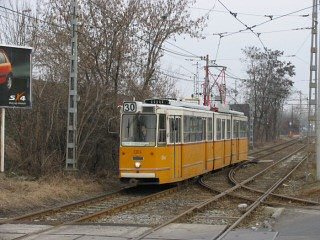 Tram 30 at Határ út/Török Flóris utca.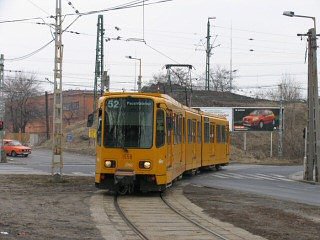 Tram 52 turning in for Pesterzsébet at the same crossing...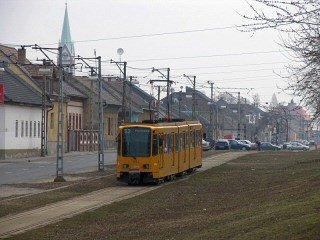 ... into the small-village-like "giant loop".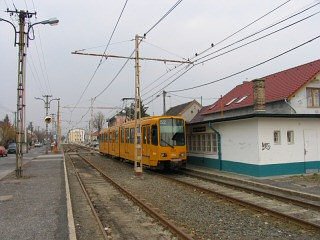 The terminus at Pesterzsébet, Pacsirtatelep.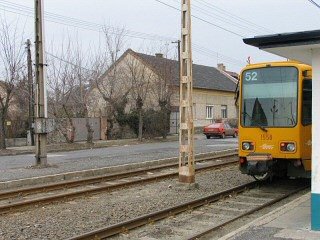 It's very bucolic...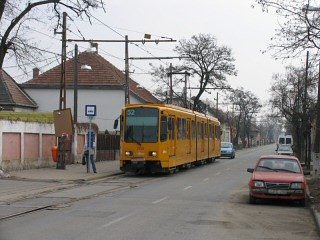 ... and I like it very much!
---
Back to the top
Back to the main page