Budapest tram snapshots, Oct-Nov 2005 part 1
As always in autumn, tramway photography becomes a game...
... with lights and shades...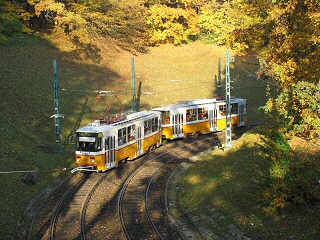 ... and wild contrasts of colors.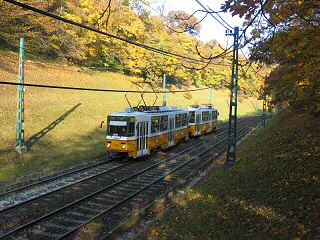 Taking photos on the upper section of route 56...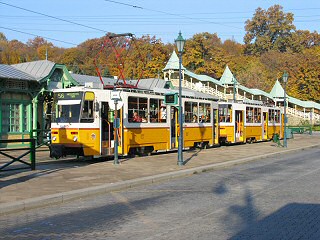 ... near terminus Hűvösvölgy...
... is therefore a challenging thing...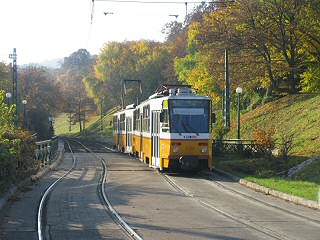 ... but even if you're unable to get the best viewpoint of a scene, the photo is very likely to be good because of the thousand colors of the forest in the background :)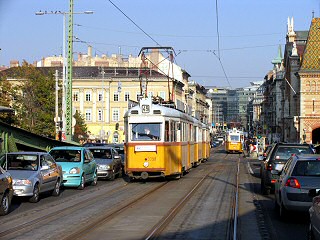 But let's get back to the city: UV unit on the Liberty Bridge (Szabadság híd)...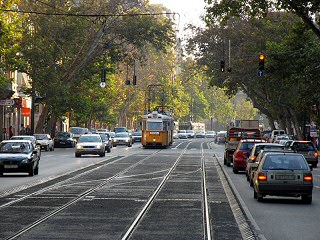 ... and in Bartók Béla út.
And with a relatively huge leap in space and time, we're now in the "giant loop" of Pesterzsébet, where on evenings and weekends...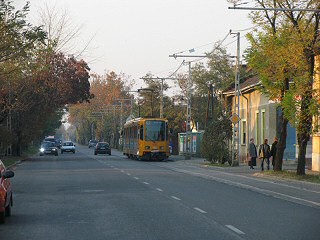 ... route 52 is operated with ex-Hannover TW6000 cars instead of UV double-sets.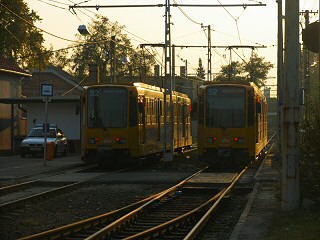 The terminus, Pacsirtatelep at dusk.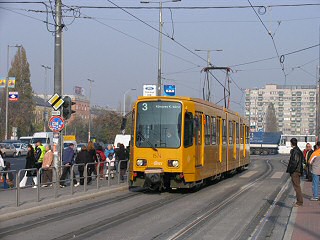 Some more ex-Hannover cars: ....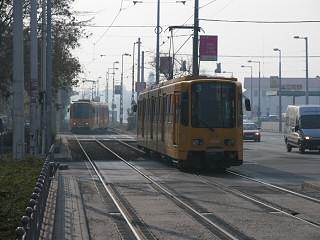 ... route 3 and...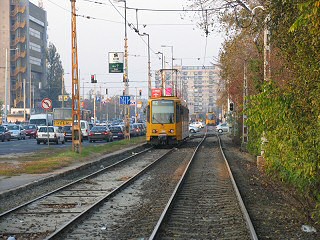 ... 62 reversing at Örs vezér tere during track construcion works in Fehér út.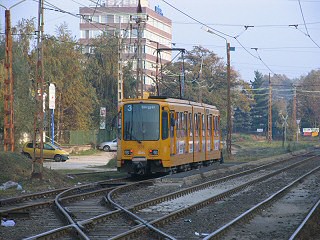 On the other side of the construction works the other half of route 3...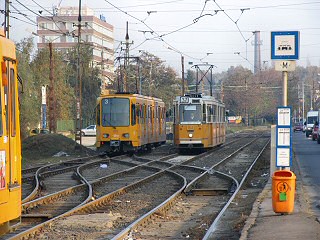 ... was using route 37A's terminus at Sörgyár ("beer factory" - brewery sounds nicer, but that's what the palce is called:)...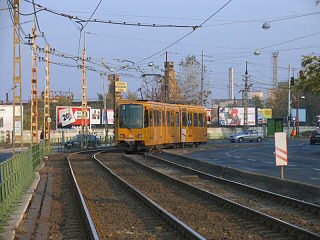 ... for reversing...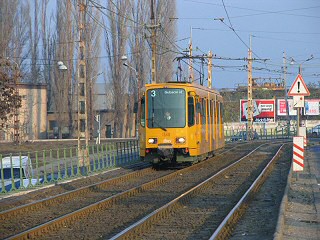 ... before heading back to Gubacsi út.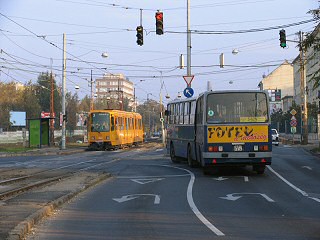 The section between the two halves of the line was served by buses.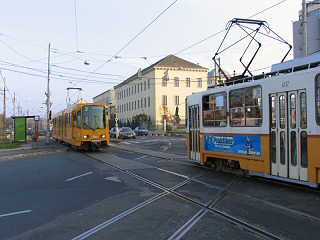 Route 3 meeting route 28 at a level crossing with an unused industrial siding in front of the "Beer Factory".
Because of the construction works in Fehér út, Remise Zugló was cut off from the rest of the tram network. And because it's a small depot, some extra cars were regrouped to here. Because of lack of space inside the halls...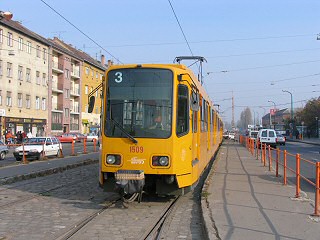 ... these extra cars were parked in the middle of Bosnyák tér...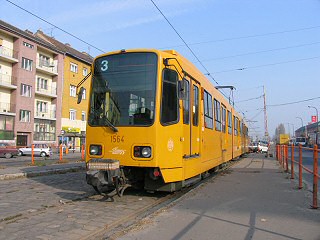 ... in the unused stop of the "lost route" 44, which was closed ten years ago.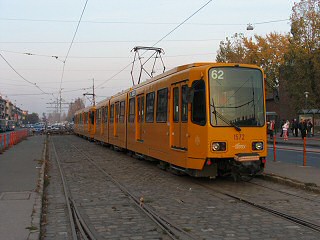 The "open-air remise" on another day, with other TW6000's.
Next page: traffic on just one-track on route 41, and some typical autumn shots
---
Back to the top
Back to the main page