Tour de Trams IV.
To Switzerland via Linz and Innsbruck
My first tram&train journey this year took place quite early - in the middle of January. With two friends I ventured for the Lausanne cog-wheel metro, which was to be closed just around that time. Of course we stopped here and there on our way :)
I last visited this city at the Danube some one and a half year ago ...
Since then the extension of tram route 2 to the somewhat futuristic "Solar City" was inaugurated...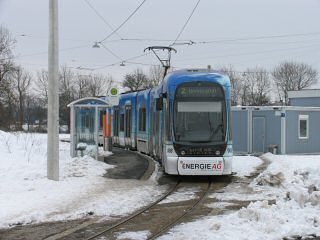 ... just like more and more low-floor tramcars (Bombardier "Flexity Outlook", a.k.a. "Cityrunner")...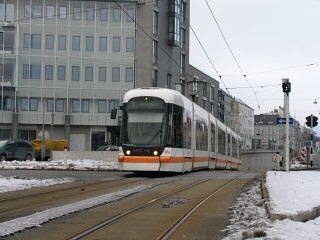 ... and of course the underground tram...
... with one semi-underground stop...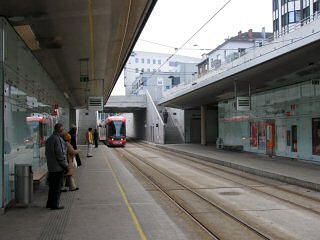 ... at Herz-Jesu-Kirche ...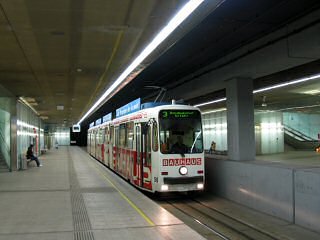 ... and two real subway stations.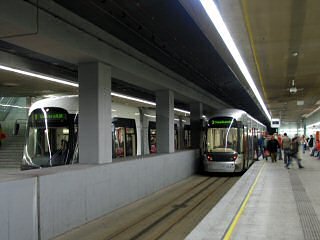 The one at (under) the main railway station (Hauptbahnhof) has reversing loops for both directions, but right now only route 3 uses one of them.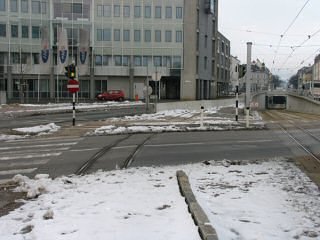 During our last visit these tracks on the surface were still in use.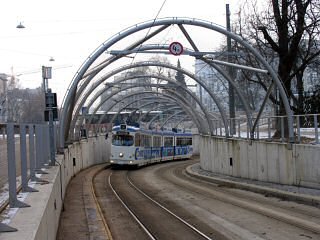 The northern ramp of the tunnel.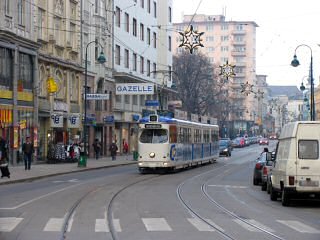 A nice (triple-articulated) tramcar of the older type...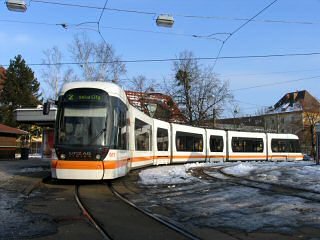 ... and a new one.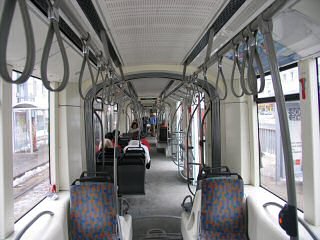 The interior of a Cityrunner (please let me use this older name for the type!). Its running comfort felt a rougher and louder than the version used in Graz.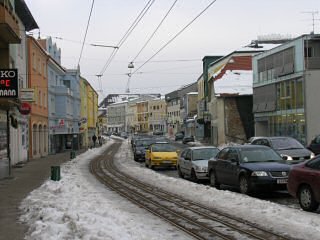 Overlapped (gauntlet) tracks along route 2...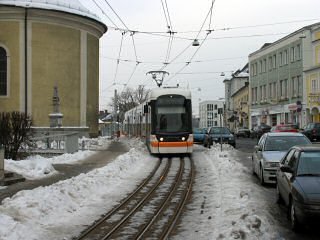 ... seen from one direction...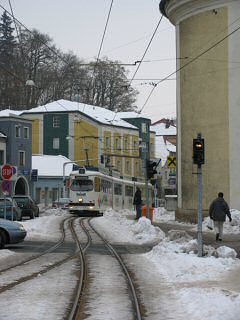 ... and the other.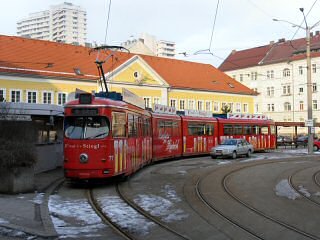 A reversing loop in the inner city, seemingly only used for storing reserve cars.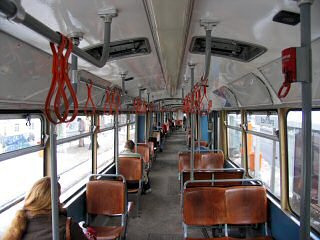 The interior of a 10-axle tramcar, similar to the one on the previous picture. These vehicles may look old, but they seem to have a chopper control system, at least judging by the noises it has made while accelerating/braking.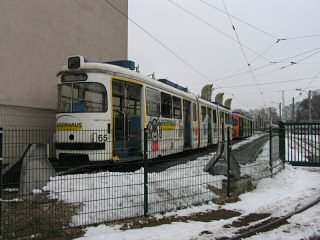 This smaller, eight-axle "brother" of the type has already been withdrawn. Too bad, these were nice, too!
Innsbruck is a favorite of mine since I first visited this Alpine town three years ago .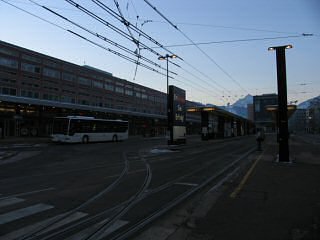 We only stayed for the night...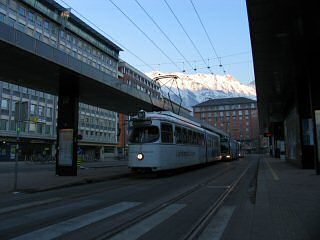 ... and continued our journey as the first rays of sunshine reached the mountain peaks. By the way, this was the first time I saw the square in front of the main railway station with trams - during earlier visits it was still under construction.
And off we went, heading for...
---
Back to the top
Back to the main page