Tour de Trams IV.
Zürich again
Zürich
We've travelled to Zürich passing by some breath-taking landscapes. During our last visit we had more time in this city than now - but by far not enough!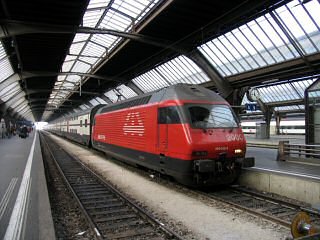 Before we started our "tram-hiking" session, I took one...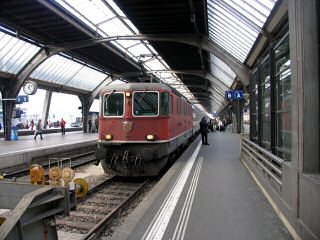 ... or two photos of these locos at the main railway station. I don't often take photos of "big" railway vehicles, but in Switzerland it's different, even their railways are more photogenic, than most others.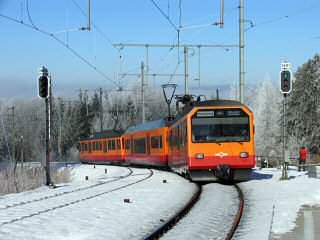 In this manner we didn't took a tram first, but tried the Uetlibergbahn, a service running up to the mountains. Note the eccentric overhead and matching current collectors!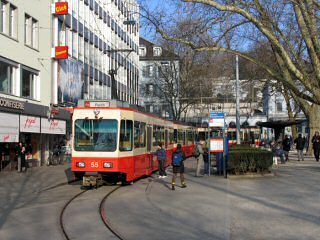 Another similar suburban operation is the Forchbahn, which shares some tracks with the tramways of Zürich.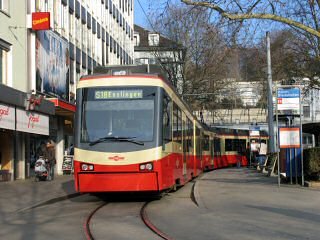 A more modern vehicle at the same location.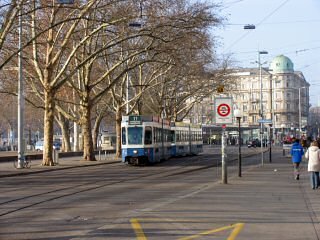 And now some trams at last: coupled 6-axle TRAM 2000 articulated vehicles leaving the stop Bellevue.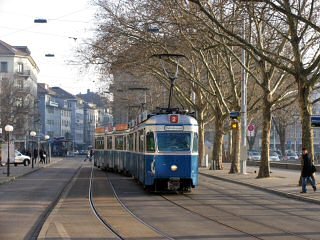 Two-car "Mirage" unit.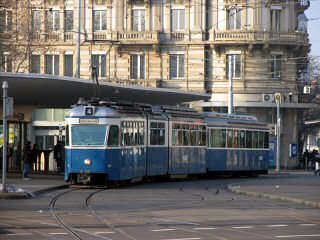 These classic articulated trams can also be seen towing old four-axle trailers.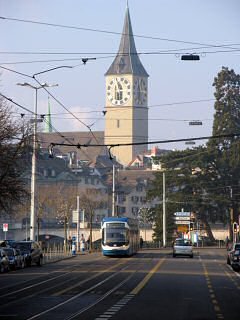 And the main reason of our present journey was to see some of them: the "CobraTram" low-floor units.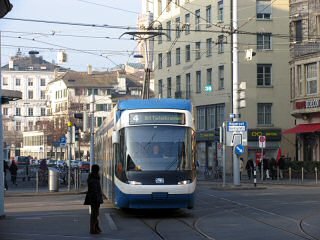 After about a decade of constant development and delays due to different problems, the type is now ready for being built in series.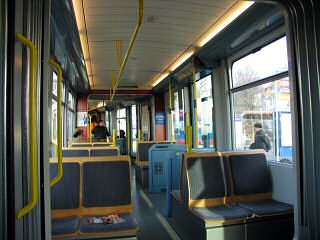 The interior of a "Cobra". The design is IMHO kept surprisingly simple.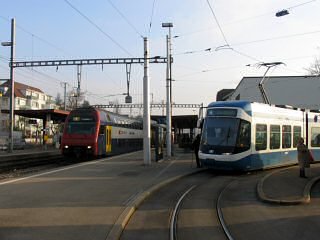 Tiefenbrunnen station: tram and double-decker trains departing from the two sides of the same platform.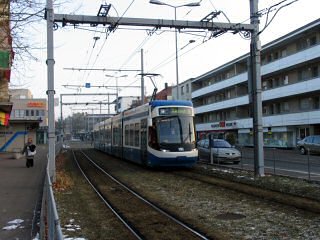 A question: what seems to be wrong with (on) this picture?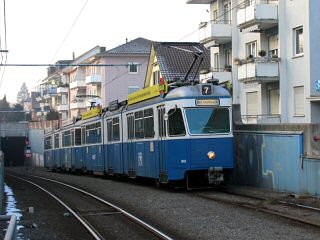 And here?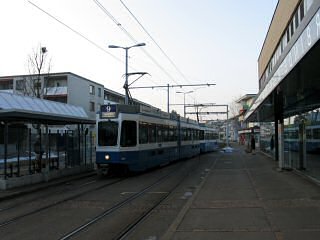 Yep: there's a short subway tram section in Zürich, that has middle platforms, so trams have to swap sides before and after the tunnel...
... to be able to use them. Another surprise to me was that these underground station were rather spartan!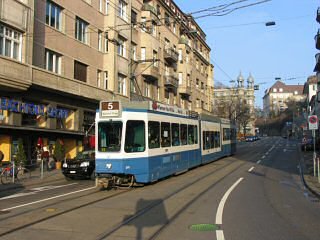 TRAM 2000 with subsequently added low-floor middle-piece.
And here's how it looks from the inside.
Unfortunately it got dark quite early, so there was no sense in making more photos. Instead we continued our way to our next stop.
---
Back to the top
Back to the main page