Budapest tram snapshots 6.
Dense tram traffic on the All Soul's Day Weekend
On All Soul's Day (or "Day of the Dead") and the preceding weekend we remember our missing loved ones. This means heavy traffic around cemeteries.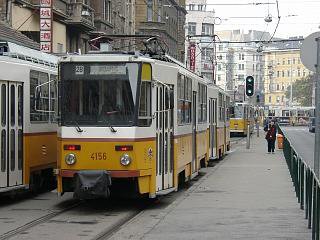 Budapest has two tram lines serving the New Central Cemetery (Új Köztemető): route 28 and 37. These two routes go together for a while, then part ways, then come together again to run jointly to the big cemetery located in the suburbs.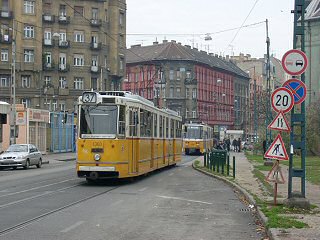 This year both route 28 and 37 were running every five minutes. On the joint section this meant that there was a tram heading for this or that direction every two and a half minutes. That's really a feast for tram maniacs! Above: queuing trams at Teleki László tér.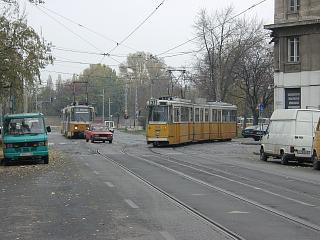 This where route 28 and 37 part ways in the outbound direction.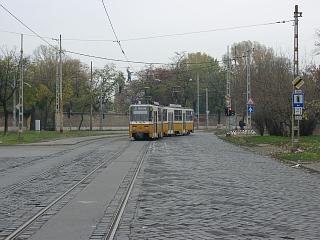 Behind this T5C5 double-set of route 28 you can see the Kerepes Cemetery (Kerepesi temető), where many famous people have found their final rest.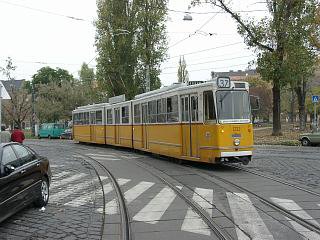 Route 37 runs on the other side of a small park here.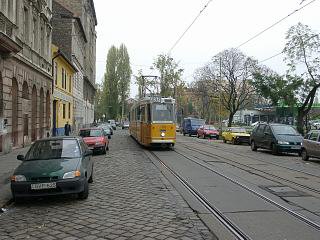 These tracks are also used by...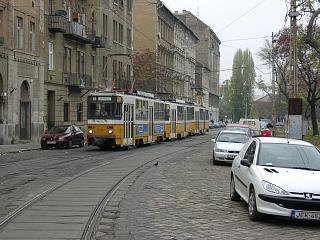 ... depot runs to and from Remise Baross...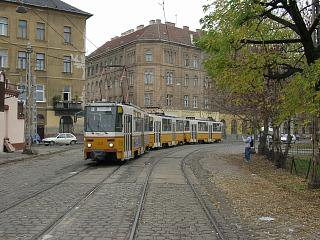 ... like this T5C5 triple-set.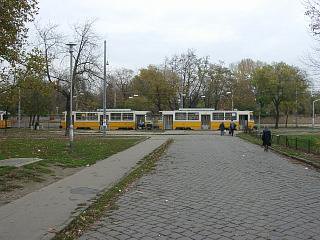 Meanwhile on the other side of the small park: another Tatra double-set of route 28.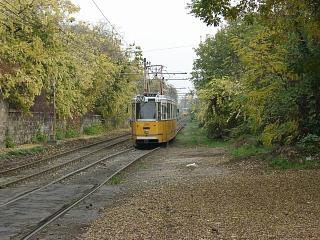 From the different routes of the two tram services I like route 37's better...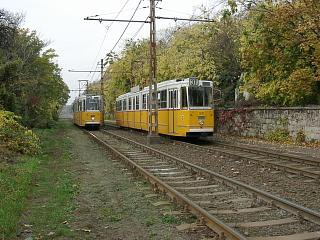 ... running along the Kerepes Cemetery.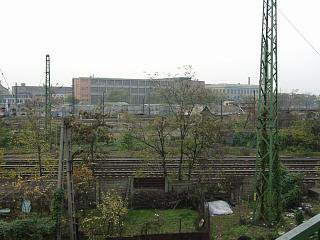 Route 28 runs in Kőbányai út on the other side of this industrial area/shunting yard, but of course you cannot see it on this picture :-)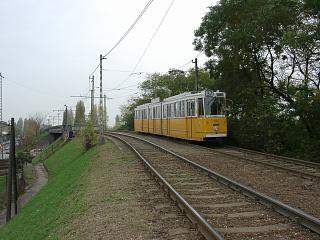 Ganz CSMG2 over the railway.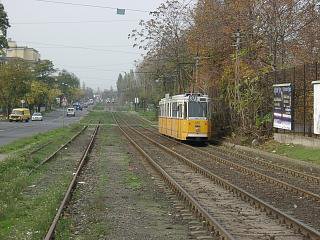 Let's skip a bit: we're now at the second joint section of the two tram lines, in Maglódi út. The track to the left is an industrial siding.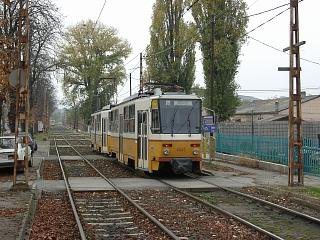 We're getting closer and closer to the New Central Cemetery...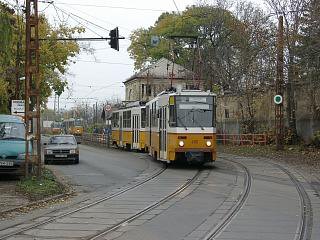 .. in fact we're there, and these trams are on their way back :-)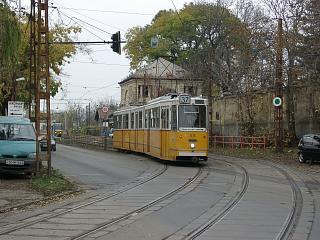 In the background you can see the fence of the cemetery.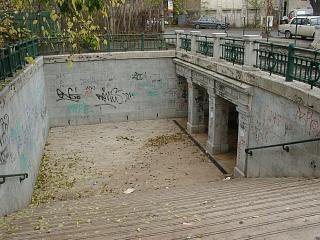 There's also a very old pedestrian underpass here, but it's hardly used by anyone: most people cross the tracks on the surface, no matter how old they are and how much they obstruct the trams...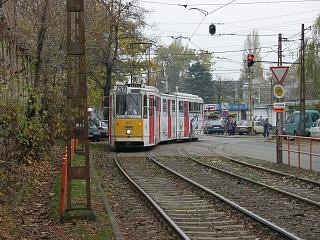 The same bend we just saw from the other direction.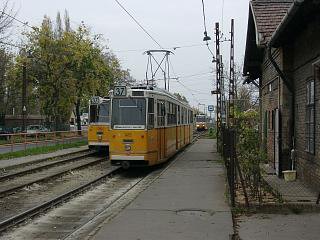 The terminus of route 28 looks like a small railway station, and this is no coincidence: this service was first built out with steam traction and longer trains.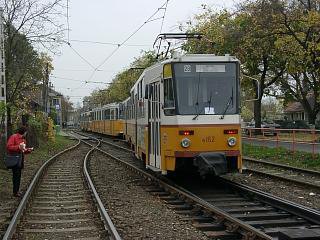 "Tram jam": this Tatra double-set of route 28 cannot leave the stub reversing track, because a Ganz CSMG2 of route 37 obstructs its way. Of course the Ganz can't go forward, because there's another tram 28 right in front of it :-)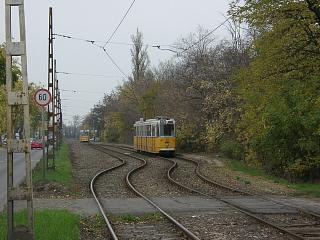 Route 37 runs one stop further, to the Israelite Cemetery. When you look at this picture, you might figure that there used to be three tracks here originally, but they were abandoned and removed, just like the reversing loop a few hundred meter further, so route 37 now ends on a single stub track.
Route 59 is the other important tram line going to a cemetery. It was also running frequently this weekend: look at this queuing at its upper (the line's quite steep) terminus at Farkasréti tér!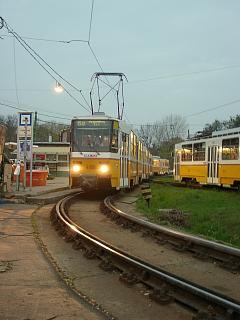 A modernised Tatra (T5C5K) double-set waiting for its departure, and the next one is right behind it. The tram to the right is the reserve.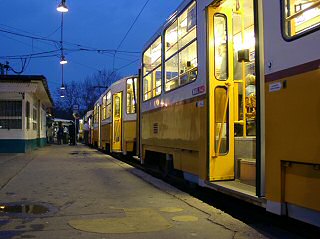 I really liked the passenger capacity offered by the dense headways!
Next page: track renewal on the Grand Boulevard, and the really long depot rides caused by it
---
Back to the top
Back to the main page