Budapest tram snapshots 5.
UV double-set as reserve at Deák Ferenc tér.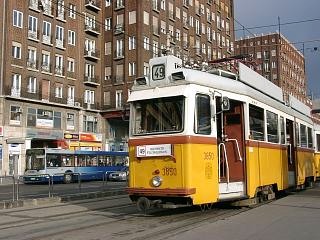 A triple-set of route 49 with an Ikarus low-floor bus in the background.

The tracks at Kossuth Lajos tér were rebuilt in October, therefore the left-hand Danube embankment route 2 had had to be shortened.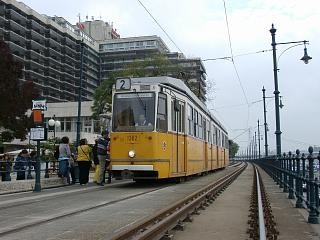 KCSV7 on the "Viaduct" - on this section the tram runs on top of a bridge along the river.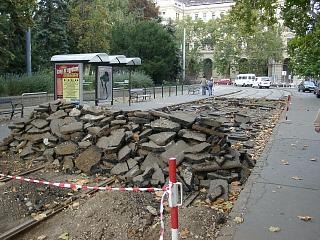 Cracked asphalt on one side...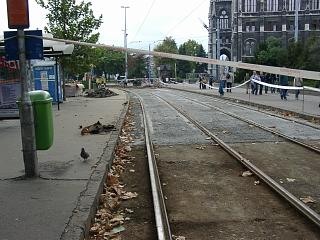 ... new tracks on the other. To the right-hand side you can see the corner of the House of Parliament.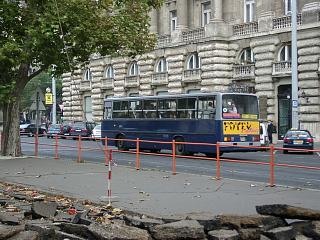 Supplementing service with buses.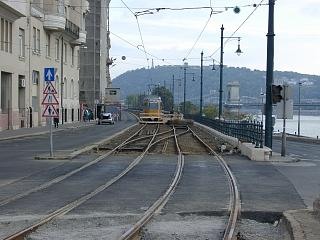 There's a crossover before Kossuth Lajos tér for similar shortenings, but it could not be used this time, because it was too close to...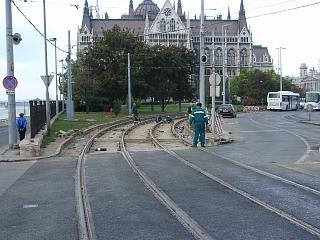 ... the construction area.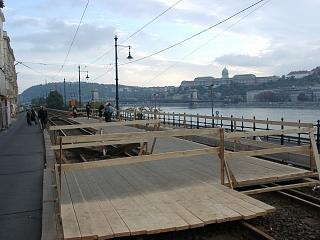 As a solution they tinkered a provisional wooden platform over the tracks...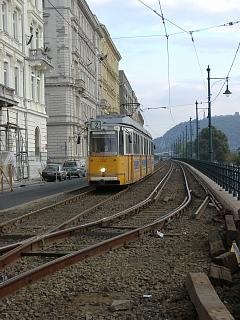 ... bent one track onto the other...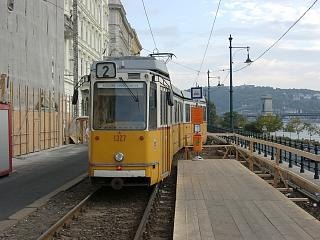 ... and there it was, the termporary tram terminus with one of the world's nicest panoramas: the Castle District, the Chain Bridge and Gellért-hegy :-)

Track maintenance elsewhere, too...
This autumn featured several track reconstructions...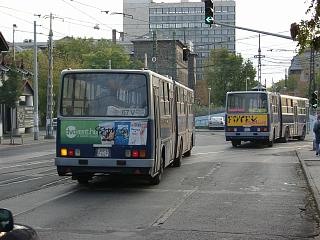 .. with the next one being route 69. The supplementing bus service "69V" was temporary, while the other bus we can see, labelled "67V" supplements tram line 67 since 1997.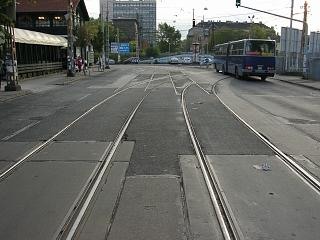 The turnout of route 67 was even removed a few years ago.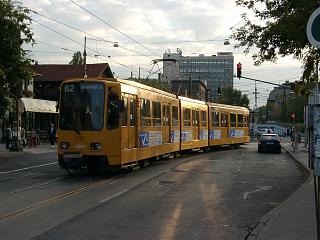 Route 62 normally runs along route 69 for a while, but now...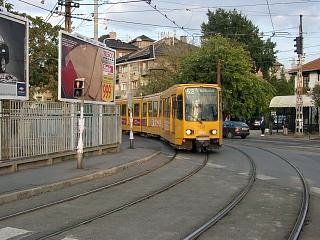 ... it was also detoured to here.

The reversing loop of route 42
I heard a rumour that the reversing loop of route 42 at its outer terminus will be closed and replaced by a stub one in the near future, so I went out there to "document" this interesting place.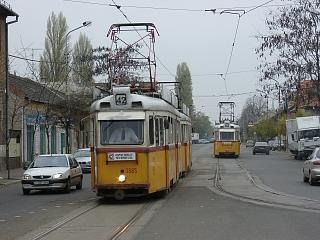 Route 42 itself is pretty dull: it runs straight in the middle of a street, but at its outer end it becomes an interesting photo-object for tram maniacs...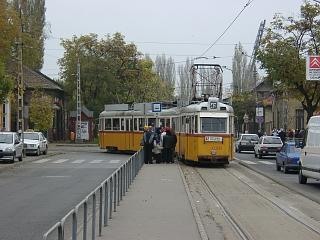 .. as it turns into Tulipán utca...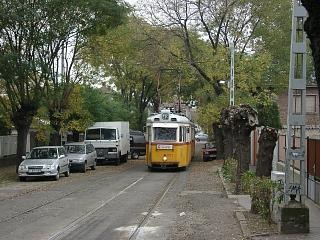 ... 'til Tóth Árpád utca, running amindst bucolic surroundings.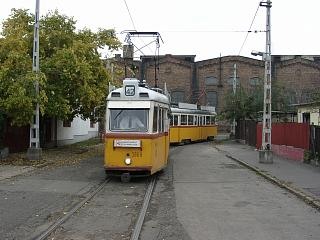 From there it turns onto Endresz György utca...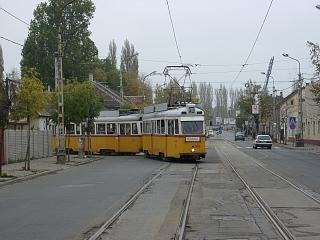 ... and it leaves the loop as it arrives back to Ady Endre utca.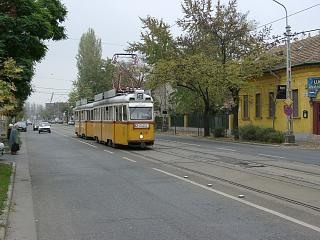 A few more shots of the line...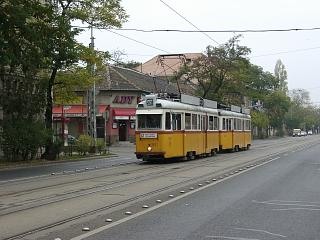 ... with the small-village character.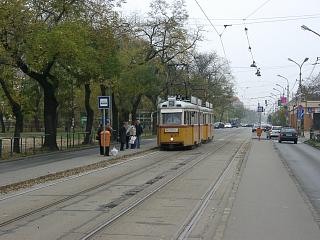 My camera's memory card was full, so we end our walk along route 42 at Templom tér :-)
Next page: extremely dense tram traffic on the All Soul's Day Weekend
---
Back to the top
Back to the main page