Another visit to Vienna... part 2.
I'd like to thank to Wiener Linien for the visit to the central workshops!
A view at various vehicles. From left to right: T-series car of the LRT-like U6 line, an ULF and two subway cars.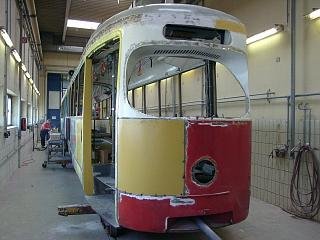 E1 under construction.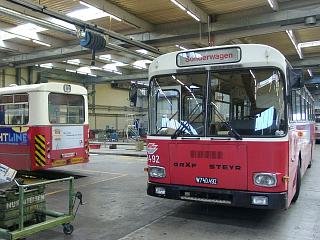 I don't really like buses, but I took a few pictures of them, too. The vehicles on the picture are from the older generation.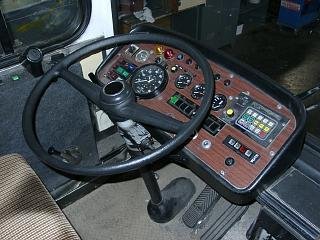 Driver's cab.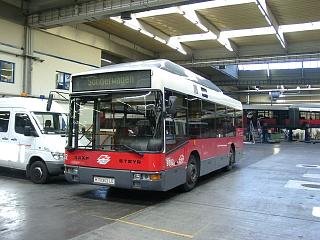 A new low-floor bus.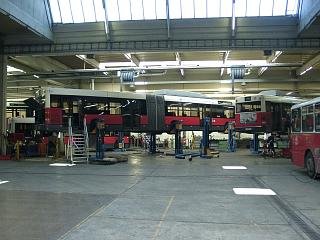 BTW all buses of Wiener Linien are propelled by autogas-motors.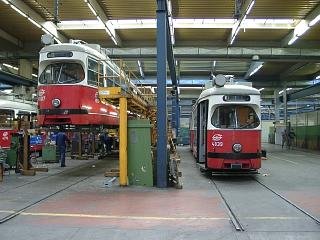 But back to trams: two E1's. Thes vehicles were produced by different manufacturers over the years and because of this there are some differences between the production batches.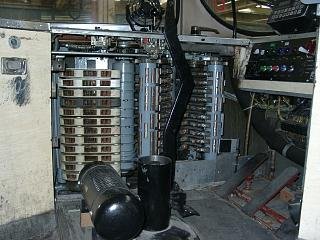 The controller of an E1.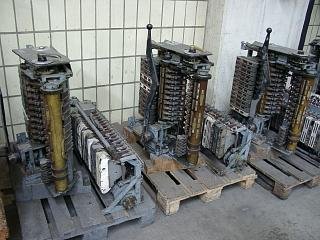 More controllers and contactors.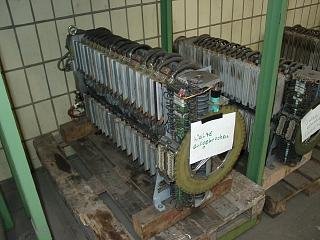 Our guides were unable to identify this thing for us, but Mr. Friedrich Schalamon, who wrote me a letter, was: this is a controller of the subway type "U".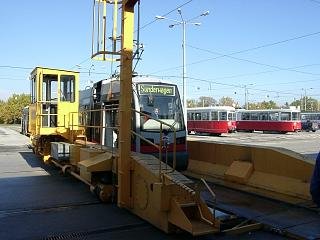 Let's leave the halls! On our way out we met this ULF.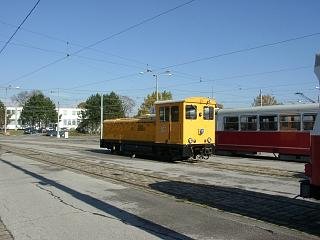 This small loco is also used for moving vehicles around the workshop.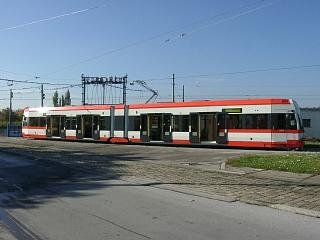 The Cologne tram we saw before, now in the sunshine.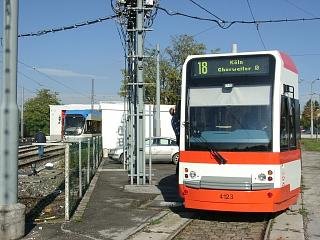 What a photo-opportunity! The car back in the left-hand side is a similar construction designed for Istambul, as we were told.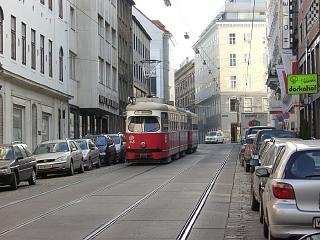 After a few exciting hours in the central workshop we also did a little round trip in the city. I don't want to annoy you with street scenes, but this section of route 49 is really interesting: it runs in narrow streets with sharp turns. Tram lines like this were closed in Budapest in the fifties, but this route florishes here!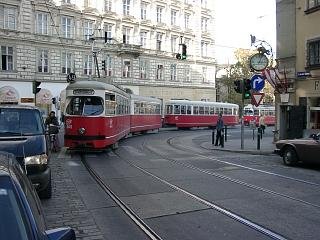 One bend...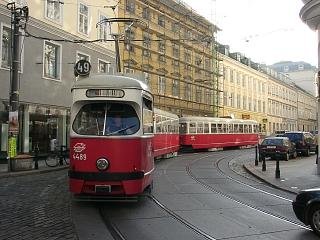 .... and another.
We travelled the lines while there was enough natural light. Our last photo stop was at Südbahnhof...
... where I took several pictures...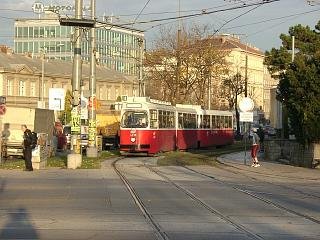 ... if trams illuminated by the sundown. It was a lovely day without the rain of our previous visit. Good-bye for now!
---
Back to the top
Back to the main page