A visit to Amsterdam III.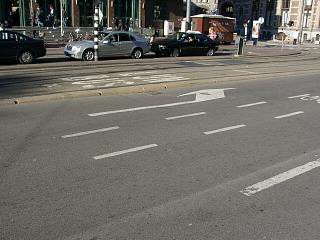 A cyclists' lane between two normal lanes. This too would be unimaginable in my hometown, but here cyclists drive very confident...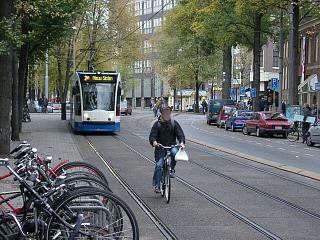 ... like this guy, holding up circa 100 passengers by biking in front of a tramcar.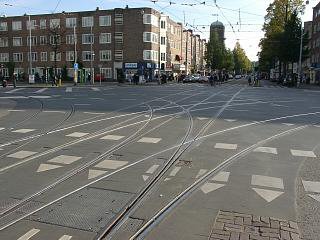 An "almost-Grand Union" at the crossing ofRijnstraat and Vrijheidslaan. I know there are a couple of real "Grand Unions" in Amsterdam, but I couldn't take photos of them.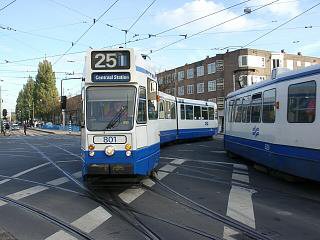 A boxy articulated car with a "tubby" driving opposite to it. Note that the older car features the new blue-white livery.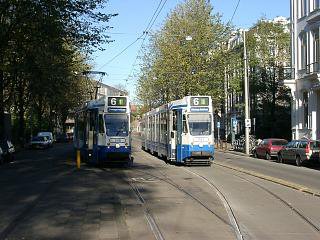 Plantage Parklaan, terminus of route 6.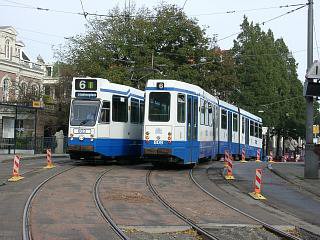 This is the only route where no Combinos can be seen, because of the steep bridges and bends.
Amsterdam Zuid/WTC, where the LRT-like "lighter" metro services divert, and subway route 51 takes a more urban path, sharing the tracks with tram route 5 for a few stops. Note that these BN-built vehicles have pantographs and third rail current collectors, too.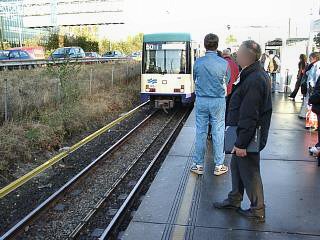 Another LRT-type built by CAF. Metro route 50 doesn't use overhead wires, but a few of these cars also have pantographs, just in case...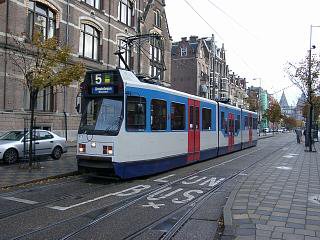 Bidirectional BN tramcar near Museumplein.
Haarlemmermeerstation is where the museum tramline starts, but I'll show photos of that later, right now here's one about the tram roundabout in front of the old station. Route 16 goes round the middle of the square even if there's a direct track for one of its directions - but only for most of the time, because we've seen one tram taking the "short cut" through the grass. BTW all four streets meeting here have tram tracks, but only two are used by route 16: the thirds leads to a tram depot, and the fourth to another tramline about 1 kilometers away.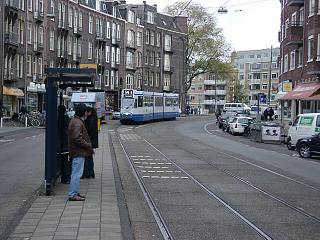 De Clercqstraat.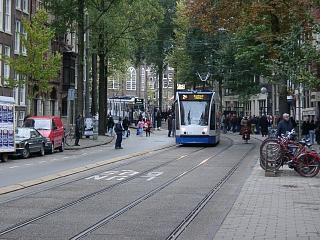 Combino near Spui.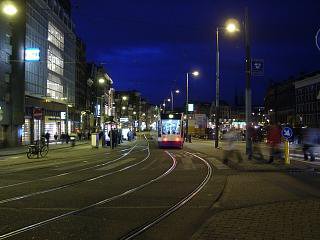 I've had to try to make a few night shots, but streetlife was so strong that everytime there were people or bikes getting into the picture!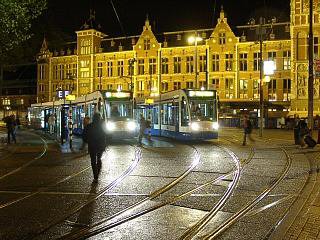 And that was so, even in the rain. It seems you cannot make still lifes in a city so full of life :-)
---
Back to the top
Back to the main page