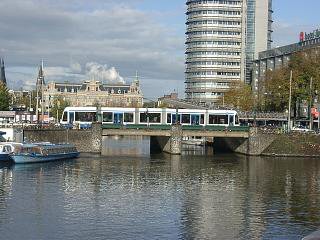 Combino over the untroubled water :)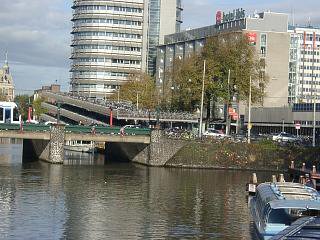 That aslope thing behind the bridge and in front of the tower is a multi-story bicycle shed.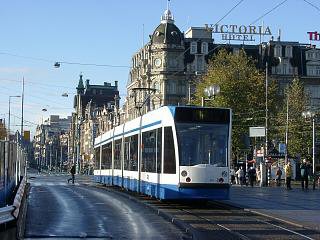 Another Combino starting out for the Dam through Damrak.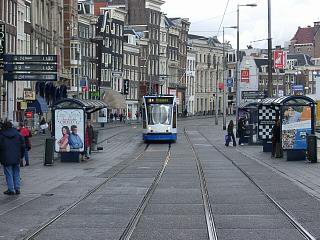 Rokin. The houses in the background are really standing in such a disarray, but this is the beauty of the local architecture. I love this city and its houses!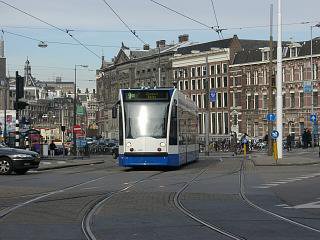 Muntplein. You can make out the metro construction works in the left-hand side of the background.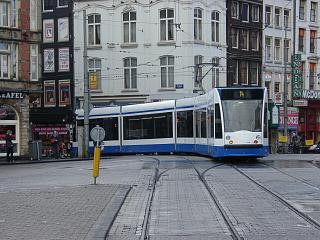 At Muntplein some routes turn right for Vijzelstraat, others turn left for Rembrandtplein.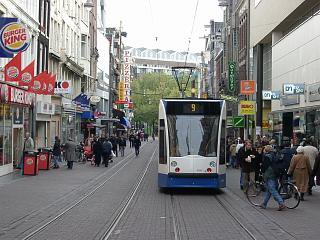 Reguliersbreestraat, with Rembrandtplein in the background.
Leidsestraat with gauntlet tracks in the middle of a pedestrian mall. The passing loops are located on the bridges over the canals.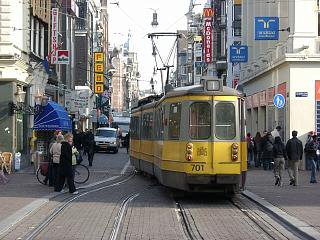 One goes in...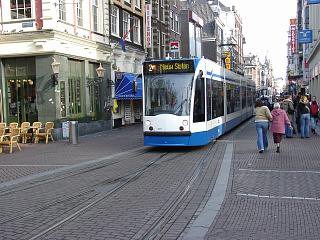 ... one comes out. I haven't seen any signaling system helping the drivers.
Utrechtsestraat, where the sections between the passing loops are really one-track sections.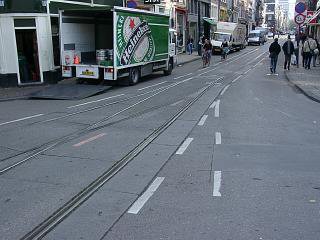 I don't think this would work out in Budapest, but Amsterdam is a special place in every way!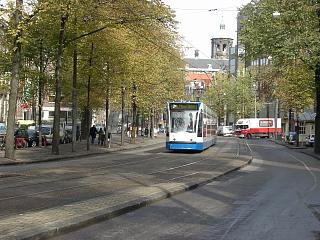 Nieuwez Voorburgwal.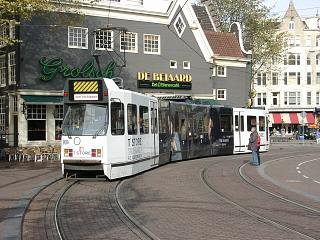 Het Spui with a tram without passengers.
We've seen many trams out of service, like this one, which looked like some kind of test vehicle with many wires and boxes inside.
Next page: a tram catching a bike, and LRT and tram and metro sharing tracks
---
Back to the top
Back to the main page