"Open Gates Day" 2006 in Szeged I.
Like last year, local public transit operator SZKT held an "open day" in their facilities in early May.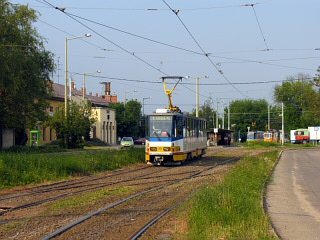 I only had time to visit the "City of Sunshine" friday after work, so this time I didn't took a train, but travelled there by car with a friend. From the terminus of route 1 at Rókus station...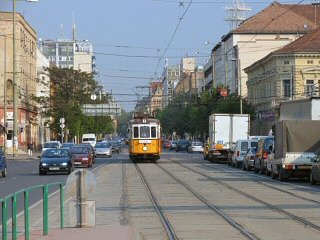 ... we headed to the inner city, to catch heritage tram number 313+314.
Fortunately we succeeded, and I was even able to record a short video of how this oldtimer is driven. With warning bell and everything.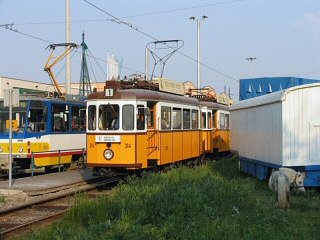 The middle of the reversing loop at Rókus was occupied by a travelling circus, so the place was full with none-native animals, like pony horses.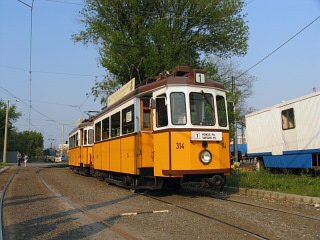 The heritage twin-set bathing in the sunshine.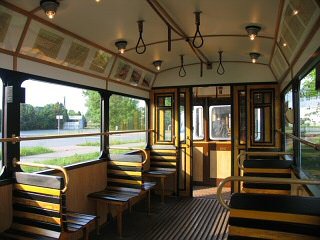 The interior of the tram.
The trolley bus system of Szeged is quite agile, so taking a peek into the depot is always interesting.
For example right now they are building a trolley bus out of a normal (diesel) Mercedes Citaro.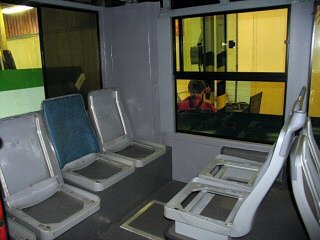 The "engine tower" in the back of the bus is gone...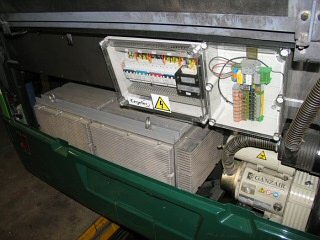 ... as the electric equipment is stored underneath the seats.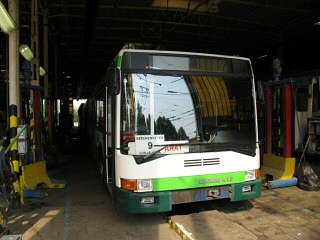 The company also bought some Ikarus 417 low-floor articulated buses from the german city of Wuppertal.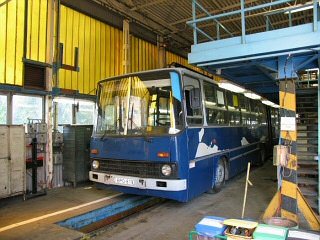 An older second-hand vehicle was this Ikarus 280 from Budapest, still sporting the original blue color.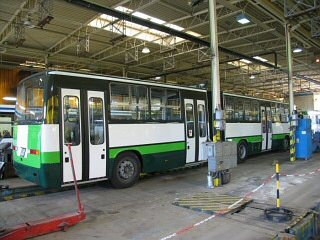 This one's also from Budapest, but it's already converted. Not only the livery was changed, but also parts of the bodywork.
A Skoda 21Tr trolley bus.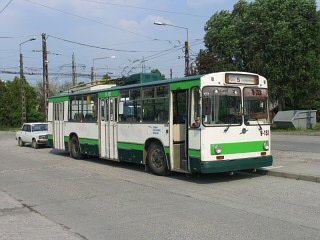 There are only a few ZIU-9's in traffic.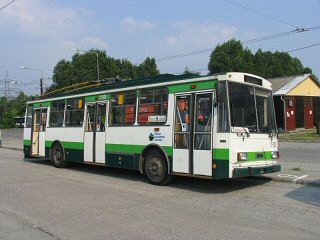 Skoda14Tr ...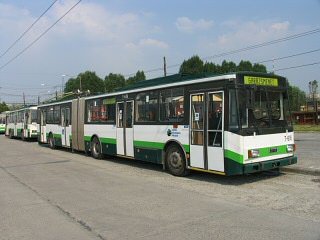 ... and a 15Tr, the articulated version.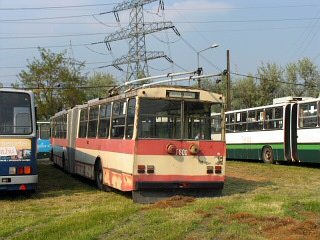 Number 600 was the first articulated Skoda trolley here; currently it's waiting for an overhaul.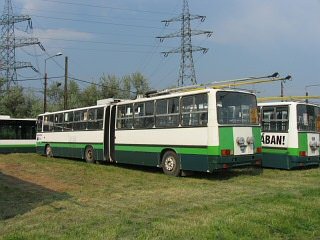 These Ikarus 280T...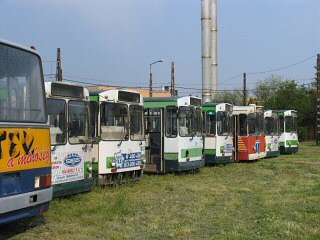 ... and ZIU-9 are less lucky, they will be scrapped soon.
Of course the "Remise" is even more interesting for me than the trolley bus depot :)
Number 1950 is in fact Budapest 1055. It was bought by an entrepeneur, who will use it as a bar on the abandoned terminus of tram route 3 and 7. The latter - not existing anymore - was launched in 1950, hence the fleet number.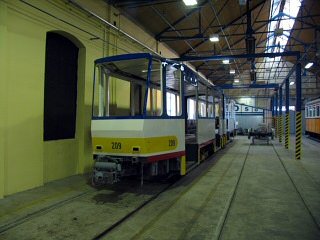 No. 209, the 10th KT4 bought from Germany was still undergoing coversion works
Next page: Tatras and two-rooms-and-a-baths
---
Back to the top
Back to the main page