Going snowblind in December 2005
I simply love snow in the city! In these over-civilised times the snowfalls bring a piece of natural life into our hearts: the streets turn emptier and everything gets quieter. And I love this. And of course taking photos of this.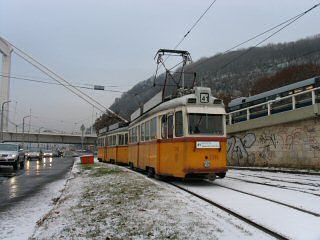 On the 13th of December we've only had a little bit of snow. It already has stopped by the time there was enough light to take photos, but...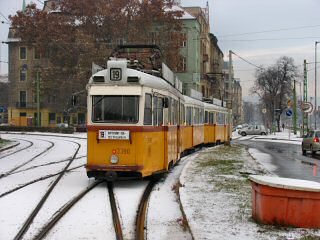 ... I still liked this white "dress" the town was wearing. Location: the junction of route 18/118 and 19/41 at Döbrentei tér.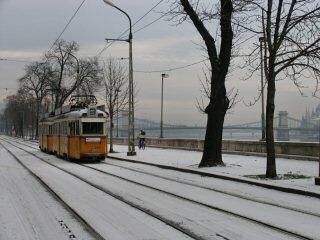 A few meters to the north on the bank of the Danube I caught this tram 41 halting at a tram stop, with the Chain Bridge (Lánchíd) in the background.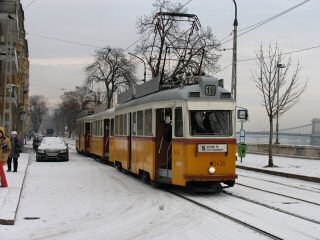 A UV triple-set on route 19 going the oposite way.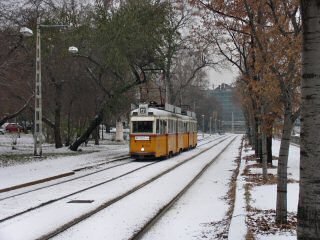 The section at the small park in Lánchíd utca seen from one direction...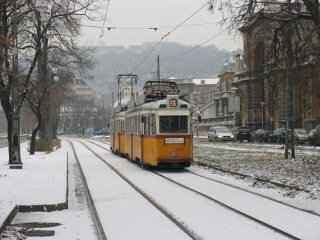 ... and then from the other. On top of the Gellert Hill (Gellért-hegy) in the background you can make out the contours of the Citadella.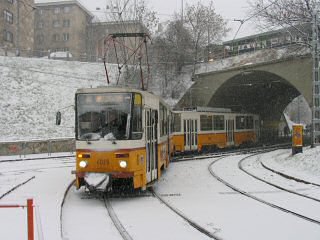 Then after Christmas we had some more massive snowings. Here: tram 118 arriving to Moszkva tér.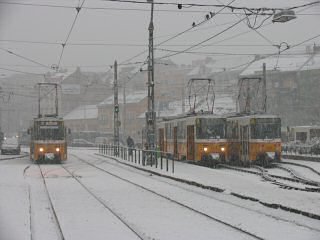 The through tracks of route 18/118 and the terminus of route 56 at the same square.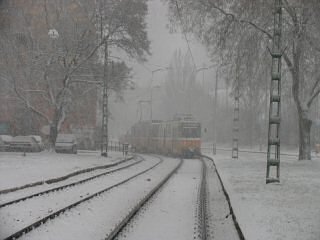 I took a walk, and by the time I got to Dózsa György tér...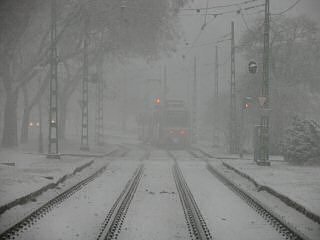 ... the snowfall has turned into a blizzard.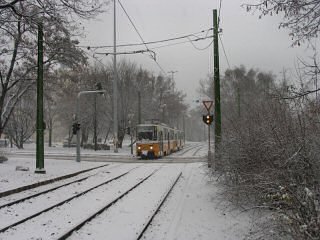 Then it got quieter as I made my way through Szarvas tér...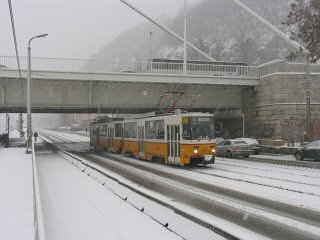 ... but turned wilder again as I reached the underpass of Elisabeth Bridge (Erzsébet híd).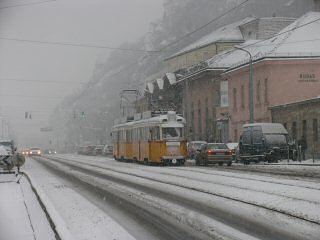 St. Gellert Quay (Szent Gellért rakpart) with...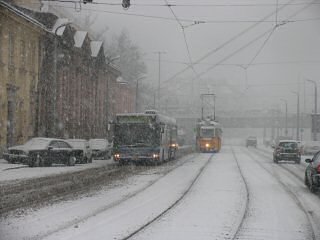 ... the Rudas Spa, one of the many termal baths of Budapest which was.partly built in the 16-17th century.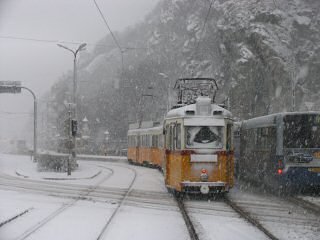 I loved this scenery with the rocks of the Gellert Hill...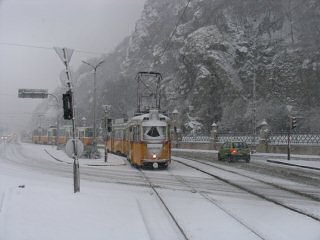 ... in the background!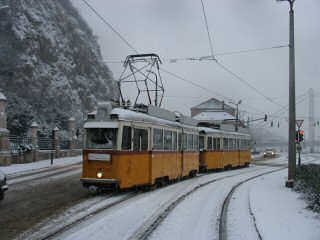 Another UV double-set of route 41...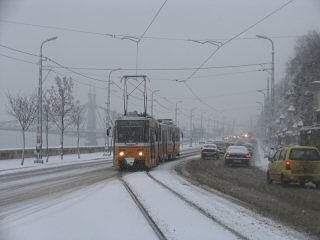 ... and then a Tatra T5C5K with a bit of the Liberty Bridge (Szabadság híd) in the back.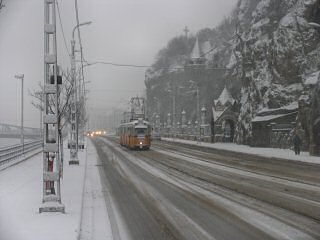 Winter wonderland :)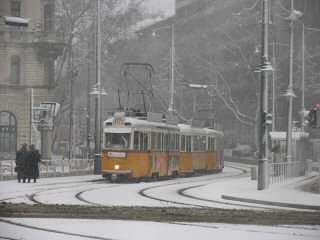 The stop at Szent Gellért tér.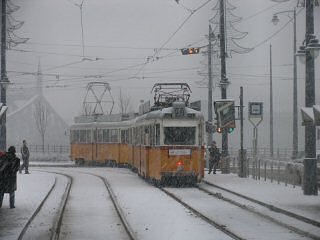 A UV triple-set leaving the same stop...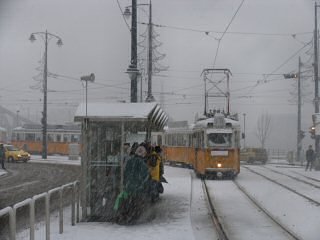 ... and another one arriving there.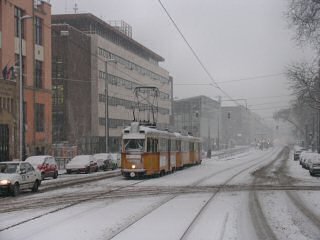 Fehérvári út with a triple-set on route 47.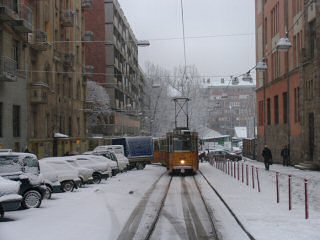 And this is where I've had to give up taking photos: by the time I reached route 6's reversing loop at Móricz Zsigmond körtér...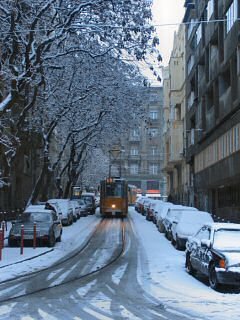 ... it was too dark to continue. The snowing also stopped soon afterwards, and I went home with the hope that there will be more similar days this winter, so I can make more photos like these :)
---
Back to the top
Back to the main page