"Central European Steam Engine Grand Prix"
in the Hungarian Railway History Park
Okay, I must confess, I don't know much about "big railway" and steam locos - I only know what I like (mostly trams). Hopefully you'll excuse me for being non-vocational :)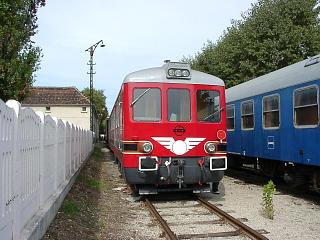 The Hungarian Railway History Park is situated in Budapest, on the site of an old shed near the line to Vác, which was the first railroad in Hungary in 1846. We arrived there in a stylish way, taking the heritage shuttle service from Nyugati pályaudvar. On the picture you can see the RÁBA "Balaton" railbus that carried us.
Huffing and puffing around the roundtable. These days you rarely see more than one steam loco at a time coming to life, but here fans of these old beasts were pampered :)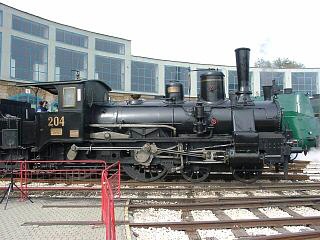 Class 220 loco of the Hungarian State railways from 1900: one of the more classic ones.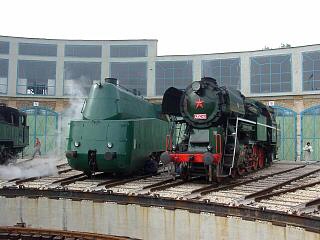 These were in contrast much more modern engines: the streamlined MÁV 242.001 and a Skoda-locomotive from the former Czechoslovakia.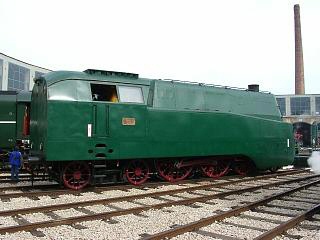 Only four Class 242 locos were built between 1936 and 1940. They towed express trains at a speed of 120 km/h, but one of them reached 160 km/h during a test.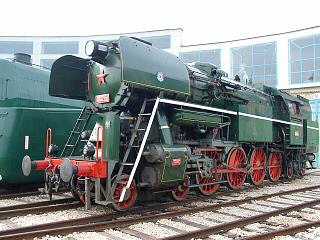 The czech Class 464 is a real technical beauty.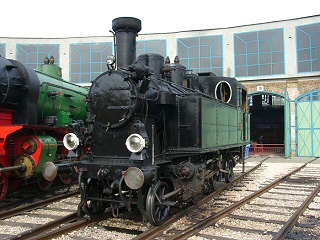 MÁV Class 275, carrying the fleet number 22.034.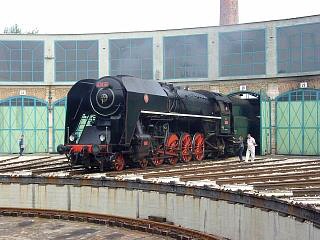 Another delicate giant from Skoda: 475.196 from Slovakia.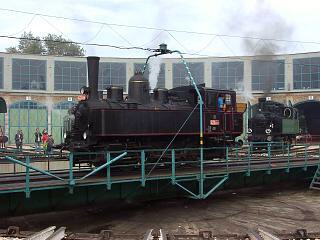 The slovakian Class 422 was built in Austria...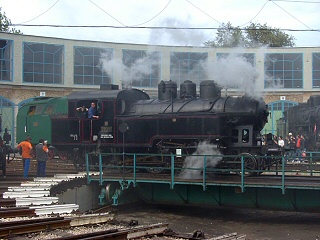 ... while their Class 331 is basically the same as MÁV's good old Class 375.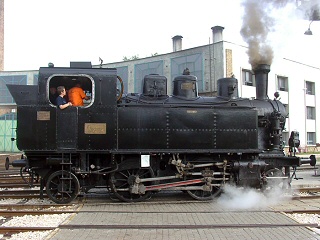 22.034 again.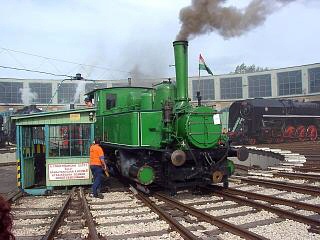 The Budapest Transport Limited (BKV Rt.) entered the competition for the first time, with a feshly renovated old steam loco of the suburban railways (HÉV). And the green fella' from the year 1902 won the first price in its category!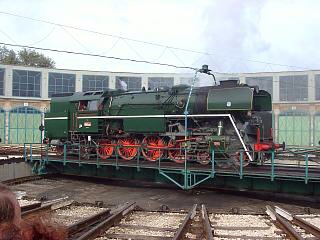 Class 464 on the turntable.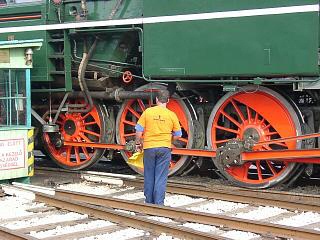 Man and Machine.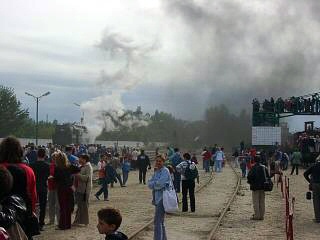 The Park was overshadowed by the soot and smoke of the locos!
The other Skoda ...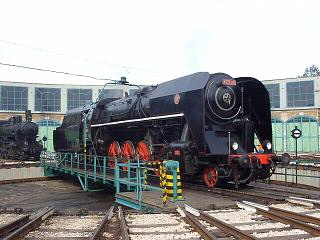 ... the Class 475 loco looked very impressing.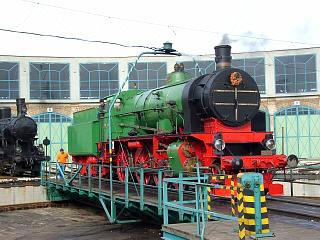 Loco 109.109 of the former "Südbahn" (later MÁV 302.610) has won first price on the beauty contest the day before, that's why she wore the garland on her front.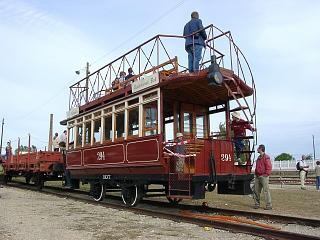 A replica of a double-deck Budapest horse tram car.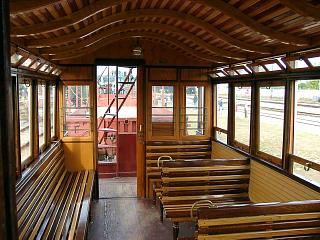 The simple but elegant interior of the car.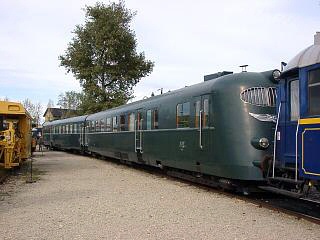 The "Hargita" DMU was built in the early forties by Ganz...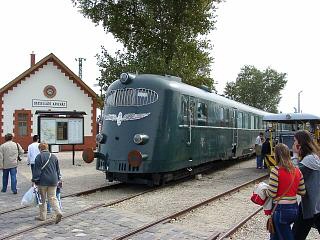 ... and with its characteristic (this is another word for "ugly but interesting") looks it's one of the strangest object in the Park. In its heydays the top speed of 120 km/h was something great - but only rarely needed - on the downtrodden hungarian railway network, so only a few of them was built.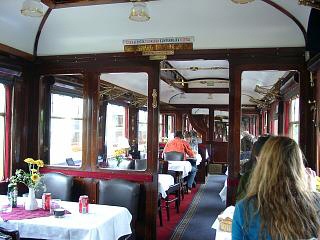 The contest of dining cars also took place this weekend. We ate something in this teak-covered "Compagnie de Wagons-Lits" restaurant car, which is one of the big prides of hungarian railway preservation, and probably also one of the oldest such cars on the continent. It was a stylish way to end this visit!
---
Back to the top
Back to the main page