Budapest tram snapshots 2/1
Winter and spring "tramscapes" taken between December 2004 and April 2005.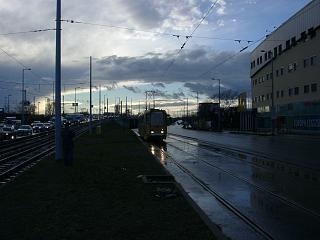 Let's start with this: number 3750, the Hungaroplan experimental tramcar (built in 1987 by BKV) in Könyves Kálmán körút, under some beautiful skies.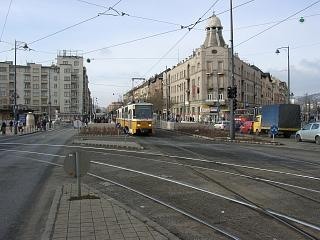 Driving school: a modernised Tatra T5C5K arriving to Móricz Zsigmond körtér via the outer Bartók Béla út, where this type is only rarely seen.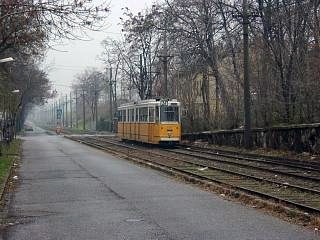 A cold and moist afternoon at the Kőbánya-felső train station (in Kolozsvári utca) with a lone Ganz CSMG2 articulated car on route 37.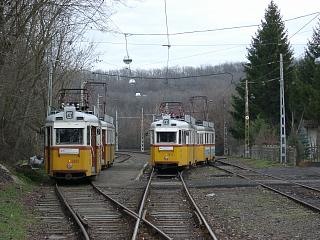 Kamaraerdő, the outer terminus of route 41. The rail to the left was taken in use again after decades. If you're wondering why the many tracks and switches around here: this used to be a suburban railway station of the line to Törökbálint.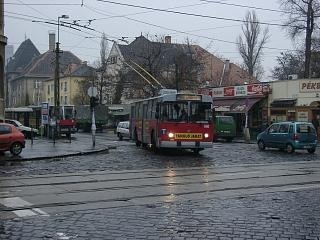 Okay, this is not a tram, but these old Ziu-9 trolley buses are still very nice, I think! The one on the picture acts as driving school. The tram tracks in the foreground belonged to route 44 and 67, and are no more in use.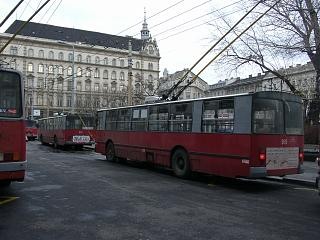 Early morning at Arany János utca.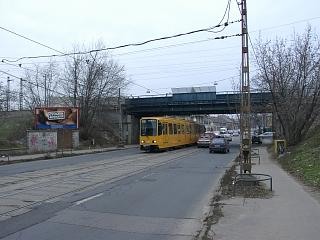 TW6000 on route 62 at the Öv utca railway underpass.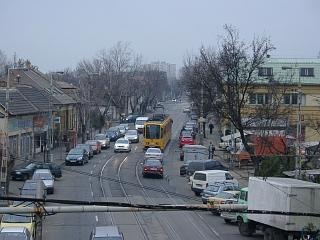 Kolozsvár utca (in case you're wondering: this is not the same as Kolozsvári utca!) seen from the very same railway bridge. I wish I had a stronger zoom lens!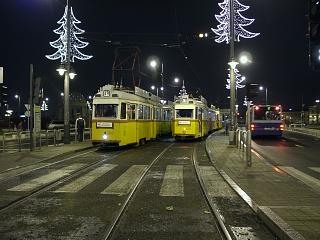 Bartók Béla út, where tram lines 18/118, 19, 41, 47 and 49 run, received a nice christmas decoration in december. Hey, a UV under the christmas tree - that's one of my dreams ;-)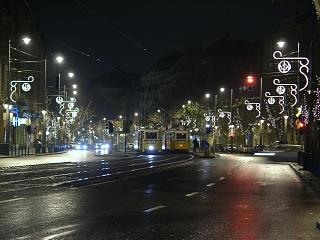 The Bertalan Lajos utca stop in Bartók Béla út with more UV's.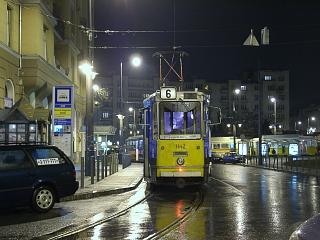 This photo of Móricz Zsigmond körtér looks as if it would be only a model, and not real. Of course it was real - and also very cold and moist!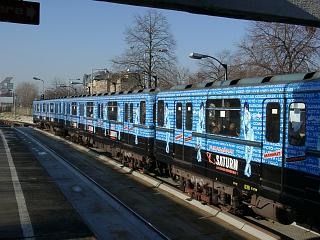 A subway train of the M2 line in all-over-ad.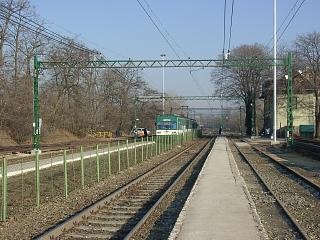 On the last day of 2004 I took a longer walk/ride through/around the city with fellow tram enthusiast NZA. We also rode the Gödöllő vicinal service (HÉV) - this picture was taken at Kerepes station.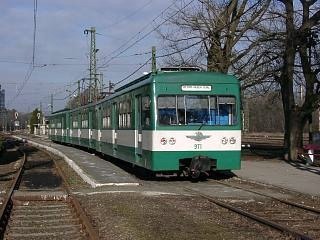 The terminus of the line at Gödöllő, right next to the railway station.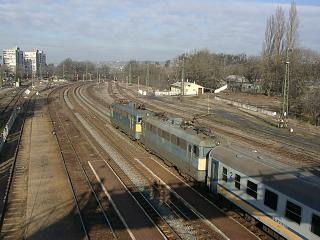 I'm not sure why, but we saw this train pulled by two electric locos. This should be a shuttle train, which does not necessitate a second loco!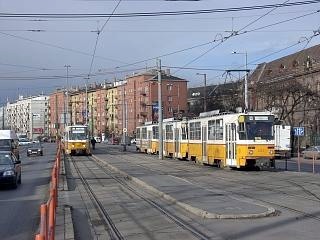 Route 1 at Stadionok: the tram on the right wants to turn around, and waits for the tram on the left to pass. This reversing crossover and the reserve track between the line tracks is used only by trams with a failure or depot runs.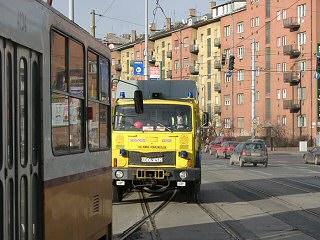 The "big aid" - the emergency service of the BKV uses a few hungarian-built Csepel 754 trucks...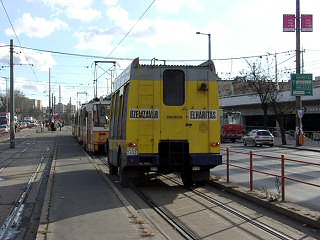 ... which are a rarity themselves.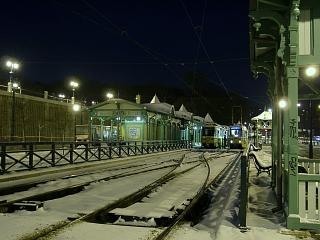 The Hűvösvölgy terminus of tram route 56 features some nice frame-house archtitecture.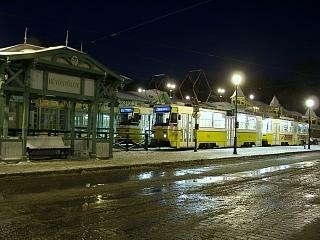 In this snow it looks like if it would be in Switzerland :-)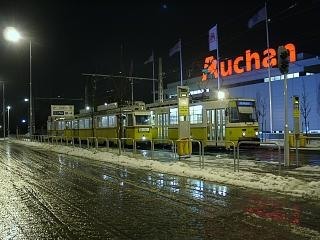 A UV double-set on a snow-breaking ride at Savoya Park. During cold winter nights with fresh snow these "breaking rides" cruise around on the tram network to keep overhead and points usable.
Next page: route 47 and 49 detoured and even more snow
---
Back to the top
Back to the main page