Croydon Tramlink
Croydon is a suburb of London, and is sometimes mentioned as "London's most dynamic Borough". It's London from one point of view, and it's not from another. I guess this is one of the reasons why Croydon Tramlink is sometimes referred to as "a new tram service in London" while when I was there I had the feeling of beeing in a completly different city...
There are three lines, which are located in Zones 3, 4 and 5 of the London Area. The first route was launched on 16. July 1999, since then new and new extensions are being built and planned.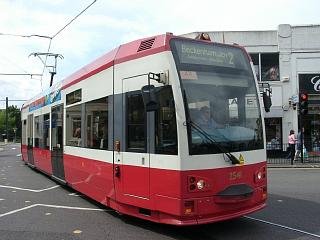 If you arrive to West Croydon by train, what you'll see is the giant loop section of the Tramlink network, where all three routes share the tracks in one direction.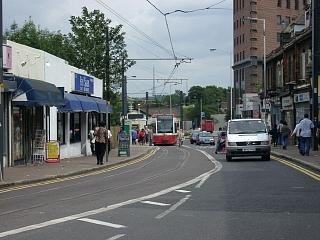 The loop circles the inner city of Croydon.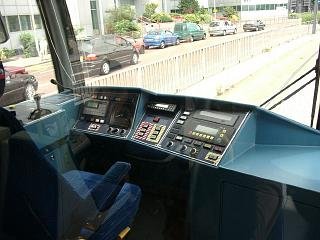 The vehicles were manufactured by Bombardier. They're closely related to the K4000-series trams of Cologne.
I don't know the technical specs for this vehicle, but their weakest part might be the articulation...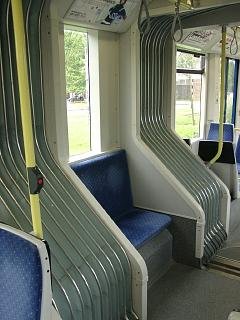 ...it can get quite noisy during the ride...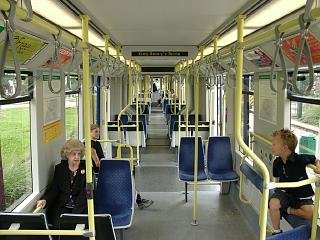 The interior of the car is roomy and comfortable, 70% low-floor.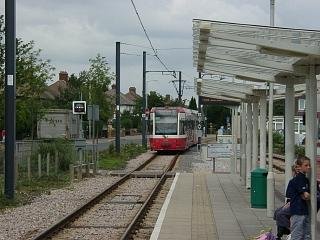 The outer terminus of route 3 at New Addington. The cars are bi-directional, so stub-ends are used.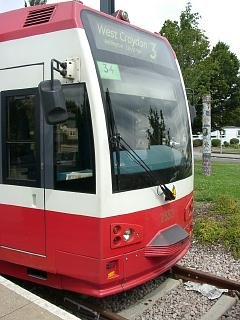 These cars...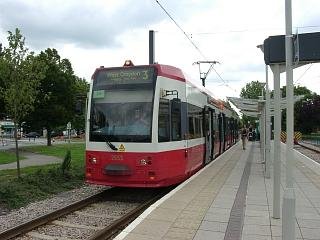 ... look quite good in the green, where much of route 3 leads. There's even an old railway tunnel along the way - I'm sure kids love this line :-)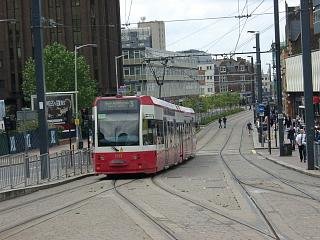 Outside of the East Croydon railway station.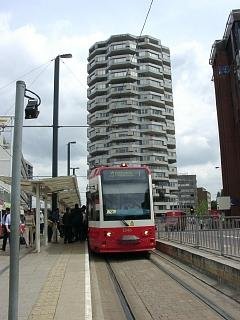 At this section Tramlink looks more of a "Stadtbahn" ("city rail", a typical sort of LRT operation in german cities) than anywhere else! For a hungarian like me, who grew up with the ancient conception of streetcars and suburban railways beeing separate things, this is a fine example of LRT: out in the hills it's like a suburban railway, here like a metropolitan railway on the surface in a postmodern concrete-and-glass environment, and then a couple of blocks away it's just a normal streetcar sharing the street with cars and pedestrians...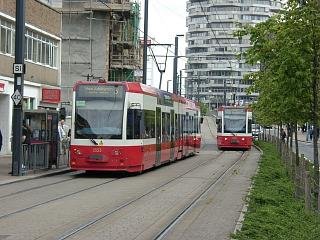 Train succession was altering: nothing came for ten minutes then three cars passed by in a row...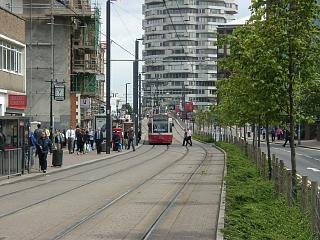 Tracks are separated, but not strictly enough: trams were frequently obstructed by pedestrians crossing the rails without paying attention!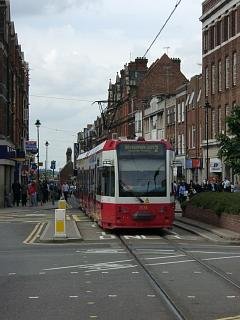 This is where the two directions of the giant loop in Croydon...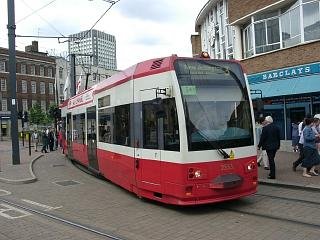 ... take separate ways.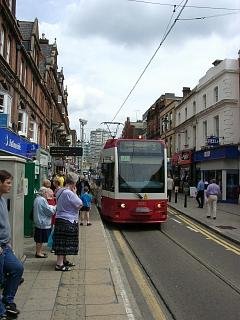 George Street: tram in a shopping area. It was frightening for me to see how dangerously some of the people ignored the tram coming, but apparantly this is normal here...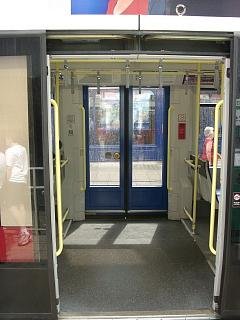 The wide entrance doors are needed: route 1 was quite heavily used when I was there!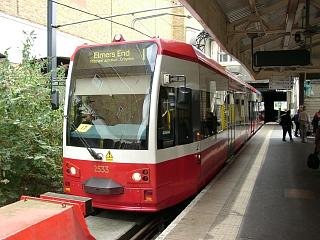 Terminus of route 1 at Wimbledon. This is a railway station, and most of the route was built using abandoned railway lines, with a number of one-track sections.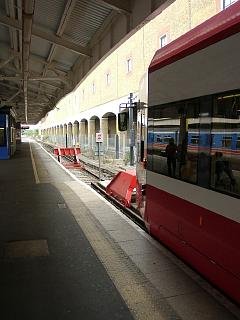 Intermodal interchange: I believe much of the success of the Croydon Tramlink comes from planning - there are interchange points for the railway at many stops (apart from Wimbledon: Mitcham Junction, West Croydon, East Croydon, Birkbeck, Beckenham Junction, Elmers End), so trams can be well-integrated part of the giant London transportation system. I think we will see great advancements here in the future!
---
Back to the top
Back to the main page