Vienna trams by night
This was an unintended photo-session: I was on my way to Munich in December, 2001., and had to stop in Vienna for a few hours. Then those few hours became many hours, because I couldn't find a proper train (I don't like changes and trains that stop at every tree). What can you do if you have four hours on your own, and you don't want to sit around at Westbahnhof (Vienna West railway station)? Of course I went out to take pictures of trams! It was cold, it was snowing, I didn't had a tripod and I had to carry my baggage all the way (because the accessories of my camera were stuffed in there) - but it was fun :-)
Car 4547 (Type E1) at Karlsplatz/Kaertner Ring.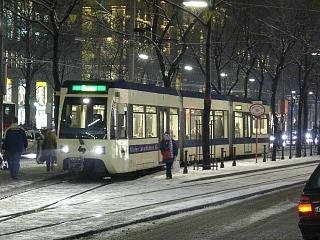 The terminus of the Wiener Lokalbahn, the suburban line to Baden with a low-floor vehicle of the 400-series (Typ T2500).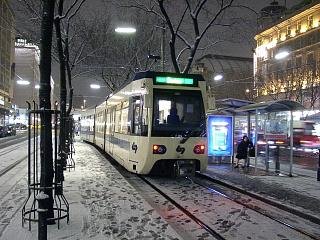 These cars look very much like the T-series on Vienna's U6 line. Normally you can see classic "Mannheim"-type articulated cars here, because there are only a few of these new cars.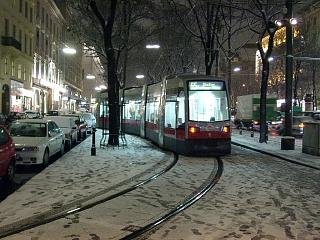 And this is of course ULF, the Ultra-Low-Floor tramcar.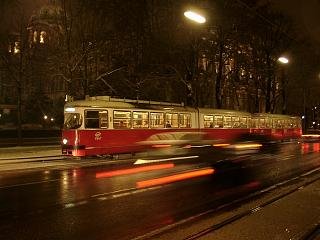 4547 behind Volksgarten.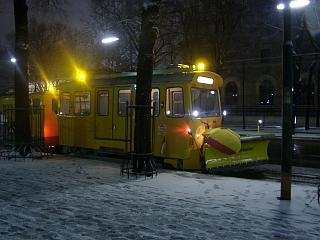 A snow-plower (gosh, what is this called in english?) of type LH.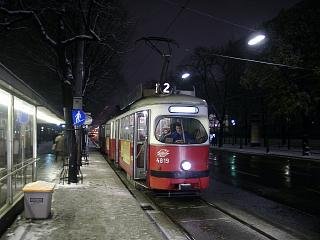 E1-car number 4819.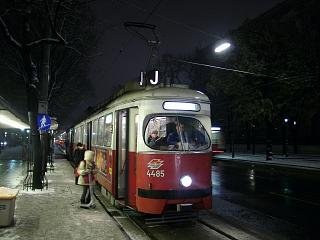 4485 on route J. I find it a bit strange that although tram lines in Vienna have numbers, there are also a few with letters (O, J).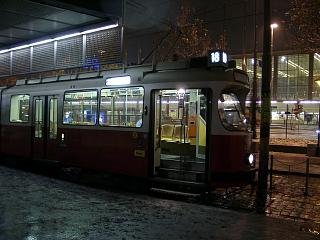 It was quite cold so after two and a half hours I returned to Westbahnhof. Of course I didn't ran straight into the station - there were trams here to photograph after all! E2-car on route 18 with said railway station in the background.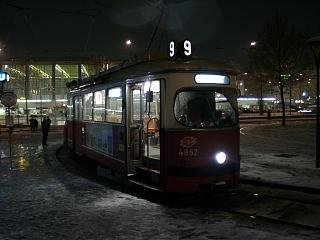 There are a lot to photograph around Westbahnhof! Besides the through tracks, there are also two turning loops here.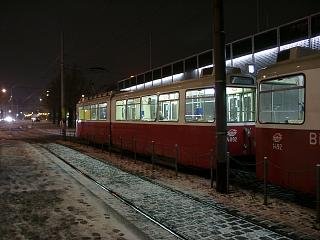 Another E2 with a c5 trailer.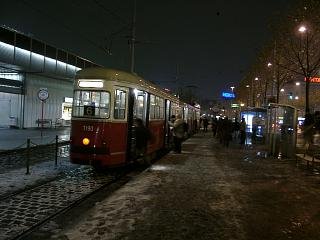 A trailer of type c3.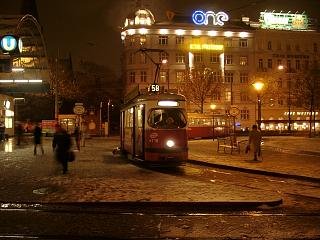 And last but not least: number 4718 (E1) at the terminus of route 58.
---
Back to the top
Back to the main page