My work called me to Vienna again, and since I had a bit of free time, I also went to ride some trams. Unfortunately the weather was anything but nice: apart from the dark clouds and the rain we even had a bit of hail!
I started my walk at Franz-Jonas-Platz in Floridsdorf. This ULF was at the "wrong" place: in the loop where route 30 turns. Of course it was just a depot ride, but it was a good start for the "photo patrol" :)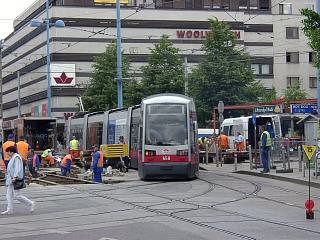 The tracks in the square were serviced, but tram traffic was not really affected by this.
Buses however were detoured. This is the exact opposite of what happens in Budapest during track maintenance: here tram service is temporarily suspended and buses take over the place.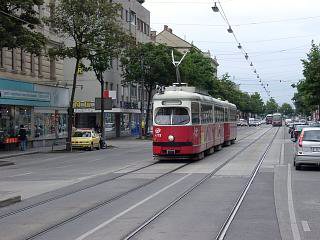 I only very rarely use route 25 and 26, so it was time.
And for a while I even thought the clouds would go away. Well, they didn't.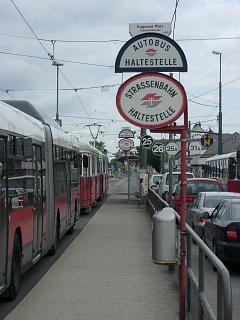 Sign "parade" in the stop at Kagraner Platz.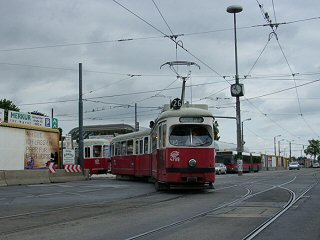 This is where route 25 and 26 meet: this tram comes from Floridsdorf...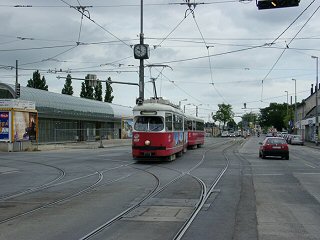 ... while this from Leopoldau.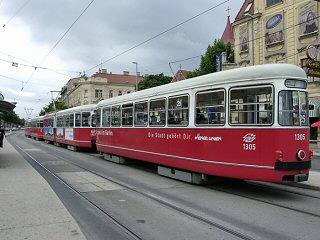 The two services seem to meet at this stop on schedule...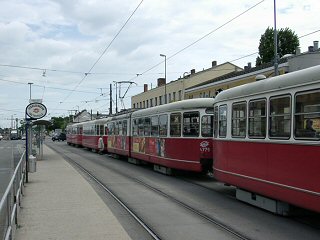 ... in both directions.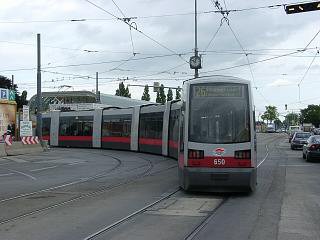 If you take a closer look at the left side of this photo...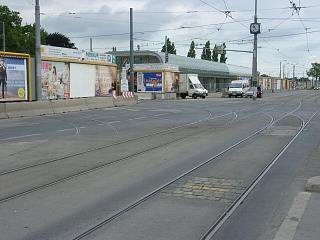 ... you can see some "lost rails". It seems this bend was realigned/rebuilt for a couple of times during the construction works for the subway station from which the surface installations can be seen in the background.
Since the section between Kagraner Platz and Leopoldau will be closed when the extension of the U1 subway line will be complete, I took a number of photos around there. This is the terminus at Leopoldau.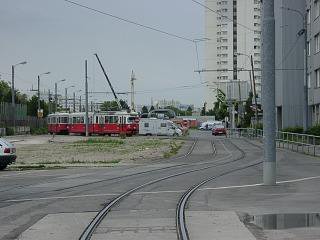 This is the brim of a large housing area. As you can see, the tram tracks were realigned because of the construction works for the underground railway.
Another piece of lost rails...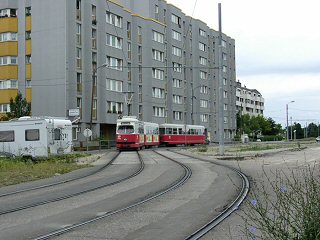 ... and another "detour".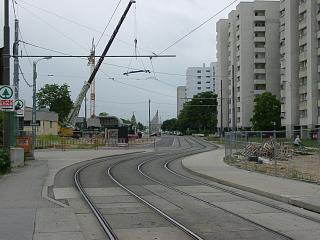 And another one...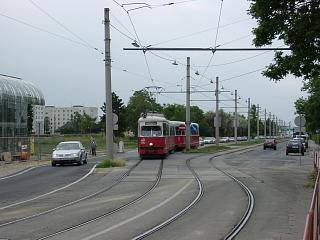 ... and another one.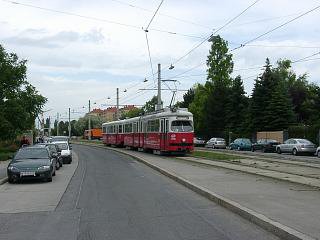 This tram line will be cut after September 2006, so I might use these pictures for some "lost rail" pages in the future. As a tram freak, I always feel sorry when I see tram lines vanish...
So much for now, I've had to get back to work :)
---
Back to the top
Back to the main page