Another visit to Vienna... part 1.
I'd like to thank to Wiener Linien for the visit to the central workshops!
I boarded the train to Vienna once more in the autumn dawn with my friend András Báti, heading for another visit to the tram network of Austria's capital. This time we had the permission of Wiener Linien (the Vienna urban transportation company) to check out their central workshop where they repair their trams, underground cars and buses, so we were excited.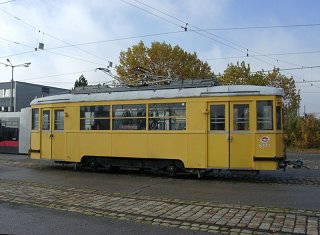 We were guided around by two local engineers who answered our (many) questions like what's the vehicle on this picture for. It turned out that this is an old tramcar that's now used to tow metro (subway) cars around the plant.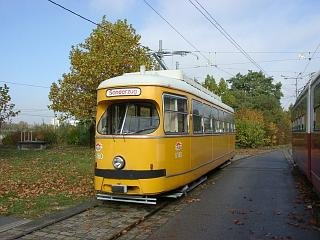 Another works car: this one (called type CH) is a modified DÜWAG "Grossraumwagen". I like its color!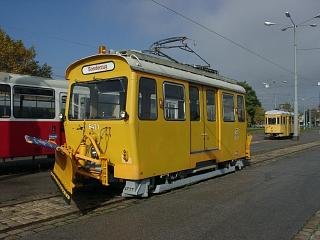 A snow-plough of the LH-series.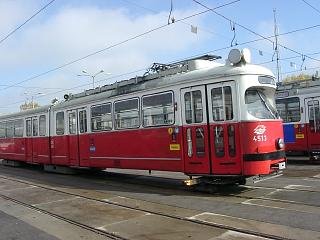 This E1 has its first truck removed...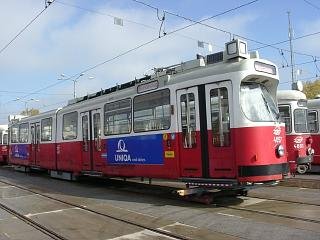 ... just like this E2 here.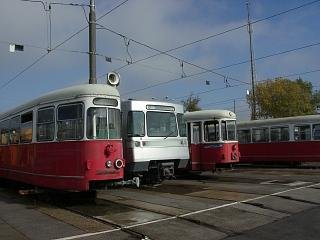 A subway car between two trams. But wait! That car to the right is no ordinary tramcar!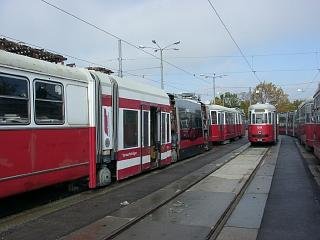 It's the testbed for the ULF ultra-low-floor vehicle!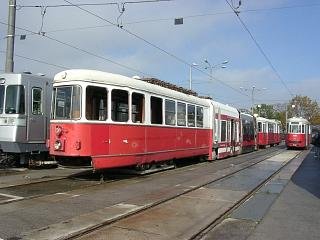 A strange beast, I must say, but it's nice that it was preserved.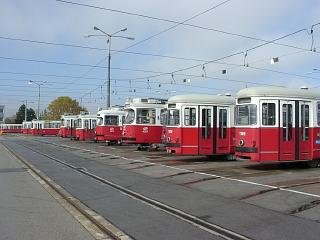 Red-white trams all the way!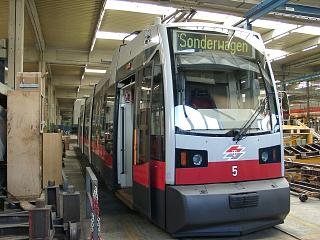 Let's get inside the halls! This is an A-series ULF car.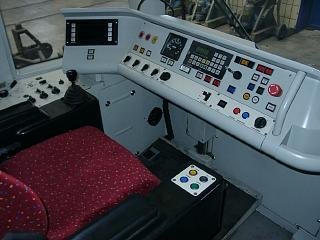 The driver's cabin with the controller joystick and the door open/close buttons built into the arm of the driver's seat.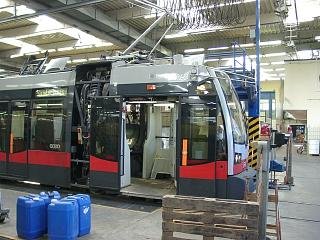 Now, a few details...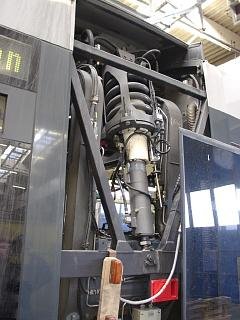 ... of this...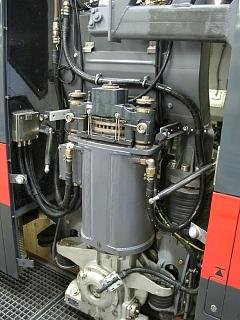 ... highly sophisticated...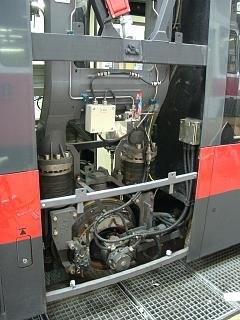 ... vehicle. Can you guess what's what? :)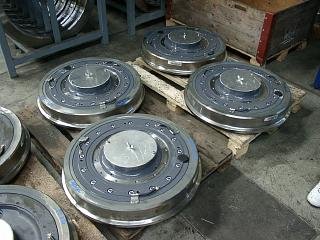 The wheels of an ULF.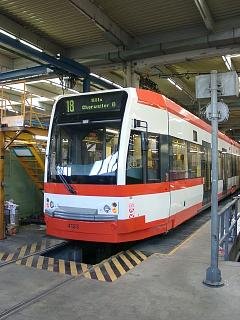 A nice surprise: a tram built for Cologne by the nearby Bombardier works. The manufacturer lets the final tests for the vehicles being done here at the workshop's test track.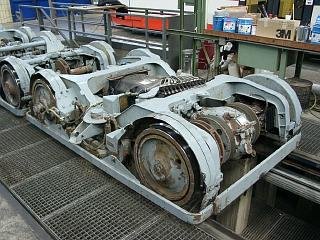 Driven truck of an E1.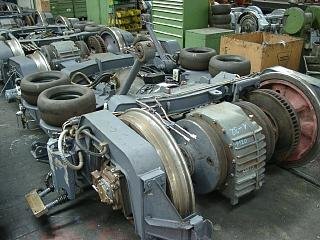 The truck of a subway car...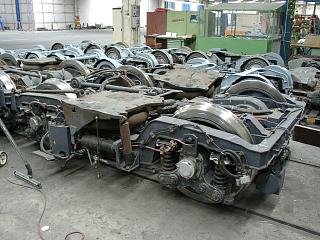 ... and a newer version of it.
---
Back to the top
Back to the main page