During our three-day visit to Cologne we took one day off and went to Antwerp, Belgium. I was already familiar with this wonderful city (been here in 1993 and 94) so I concentrated on the trams.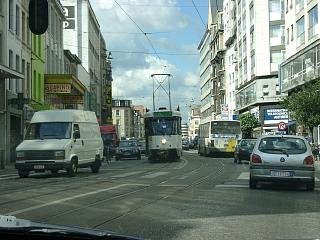 If you're coming from Germany, chances are that your first glance at the trams will be something like this...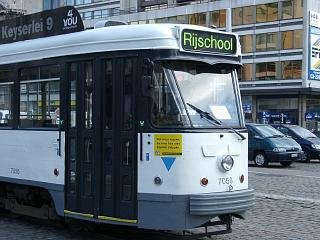 Yes, this is a meter-gauge belgian (ACEC/BN) PCC car. Most of the cars are from this type (manufactured between 1960 and 1975), although there are a couple Siemens low-floor vehicles, which I haven't seen during this visit.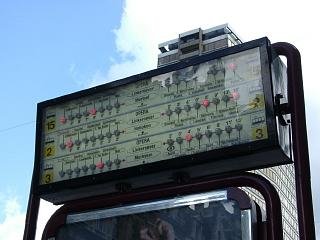 The most important tram stops have information tables showing how far the next tram is, in minutes.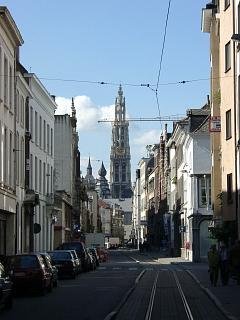 I think this picture shows the character of this city: a narrow street with old buildings and the cathedral in the distance. If you're in Belgium, don't hesitate to visit the town!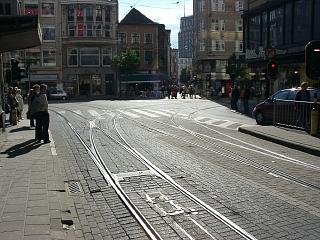 A junction...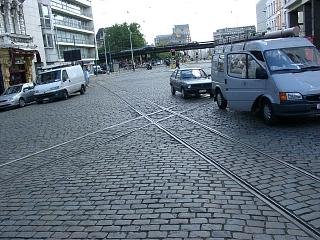 ... and a crossing in the inner city.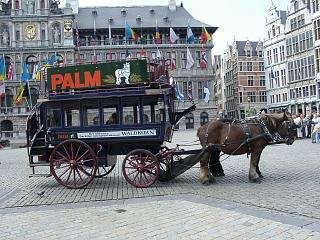 Well, this is no tramway, but still very nice: a horse omnibus in the center of the city. By the way, this square is like a dream or tale coming alive with all the old houses!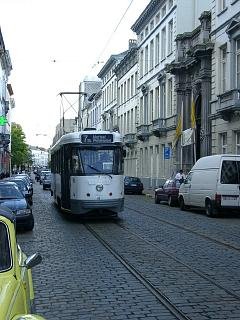 But back to trams! The big number (here number 6) behind the windshield is the car's traffic number which identifies it on the route.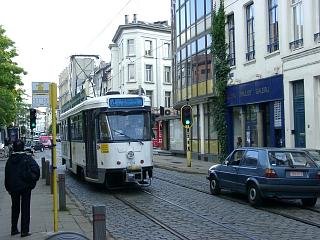 Another PCC at a stop.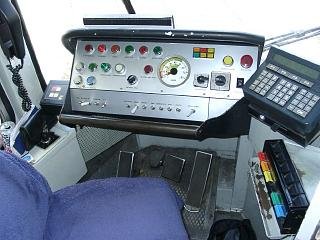 The driver's cab.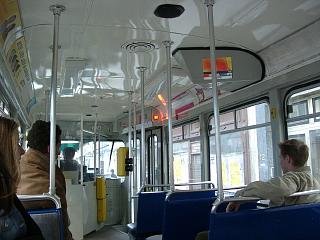 The interior of the cars is very much...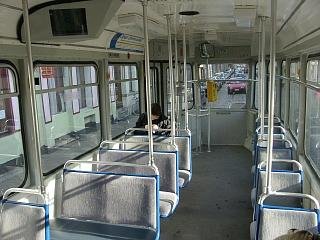 ... like a bus from the seventies. Of course with the exception of those monitors below the ceiling :-) I like the way these cars run, they're agile and have a certain small rocking to them!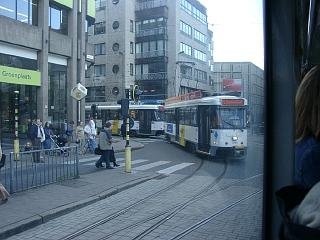 On heavier-used routes two cars are coupled together.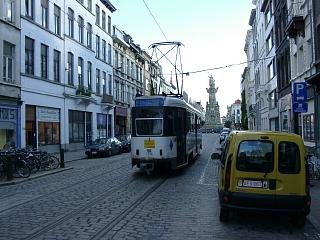 The rear of a PCC.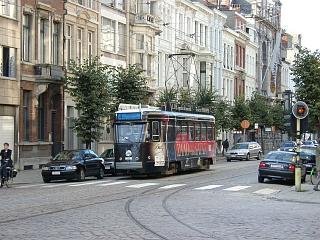 Most vehicles are sporting a standard livery with ad stripes, but some of them - like the one on the pciture - feature all-over advertisments.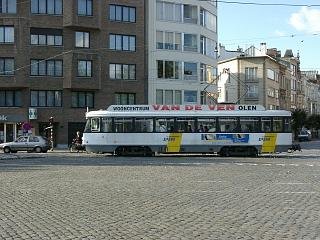 If you see this picture, you can tell it's a PCC, ain't?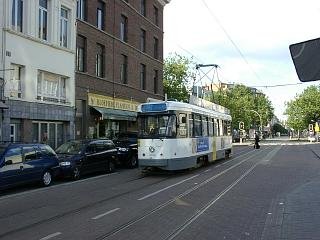 "Streetcar feeling"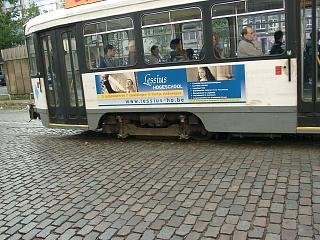 The truck of these cars is not like the normal PCC bogie, because of the narrow gauge - I presume...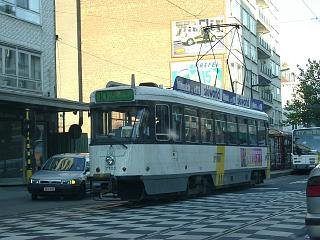 And that's all folks: one last view at a PCC and off we go...
---
Back to the top
Back to the main page