Tramwaytag 2003. - II.
The day of the "Bim" in the Hernals depot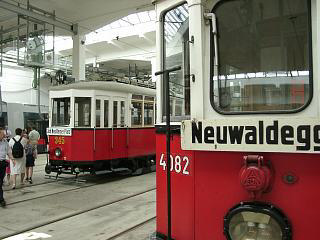 Inside the carbarn a few gems of the heritage collection could be observed, unfortunately only from the outside. In the foreground: another type M, in the background...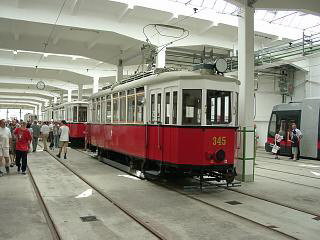 ... a G4, which is a rebuilt car (1943-48) with parts of type G.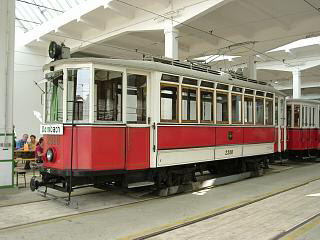 Type K (1912). Interesting: the single-width door on the first platform, and the double-width door at the back.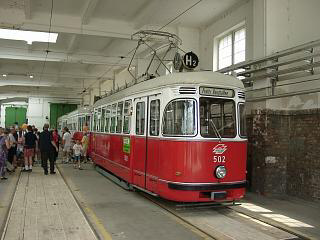 Another re-bodied car: type L (1973), which has a front resembling the 4-axle DÜWAG Grossraumwagen, while in reality it's a 2-axle car based on the L4. It pulled two 2-axle trailers that looked very similar.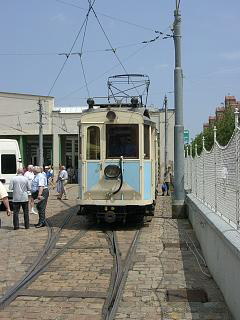 The 4-axle imperial car of the Badnerbahn, built for hungaro-austrian king and emperor ("Kaiser von Österreich und König von Ungarn", so Emperor of Austria and King of Hungary inside the Austro-Hungarian Empire, but I'm not sure how this should be translated) Franz Joseph, the first.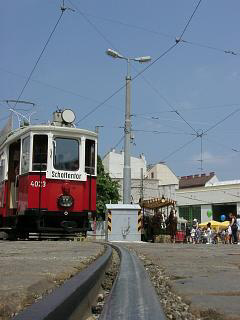 Another shot of the type M that we saw before a couple of times. To the right you can also see a horse-tram car.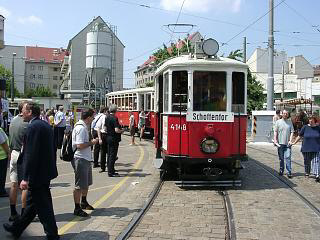 This other type M pulled a trailer of type k3.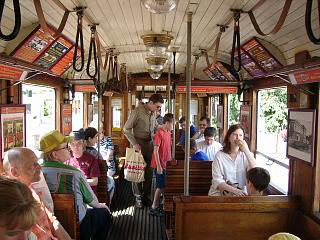 Interior...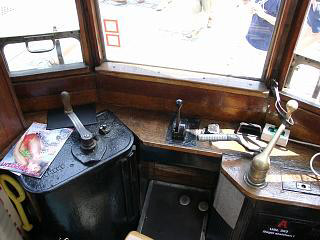 ... and driver's cab of the type M.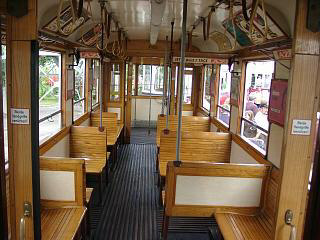 The interior of a type m3 trailer.
It was worth coming to this tram festival - these few pictures can not reproduce the noises and the scent of the old cars and the excitement of the visitors who were showing up in great masses despite the summer heat, but I hope it can give you a taste of what it was like to be there!
---
Back to the top
Back to the main page