Budapest tram snapshots 2006 March-May III.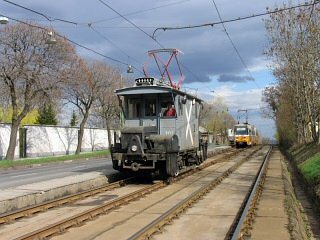 Driving school on route 59 with one of the snow-sweeping trams.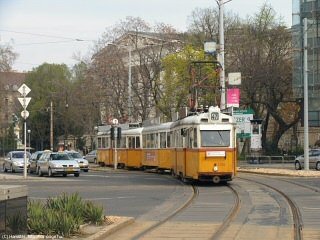 UV triple-set in front of the National Museum (Nemzeti Múzeum, on the Small Boulevard).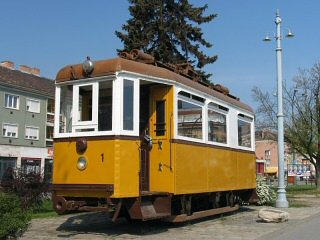 A large leap to west: the town of Szombathely is located near the border to Austria. This city had a single tram line until 1974.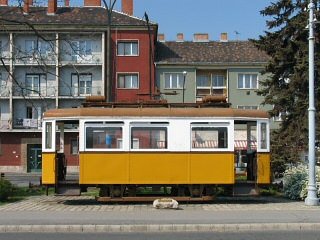 One of the remaining streetcars is now displayed near the main railway station.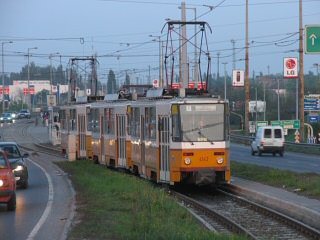 Back to Budapest: the terminus of route 1 at Lágymányosi híd.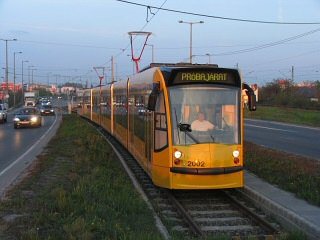 The same place with the second Combino on a trial run.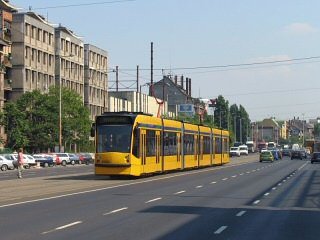 Most of the test and driving school rides...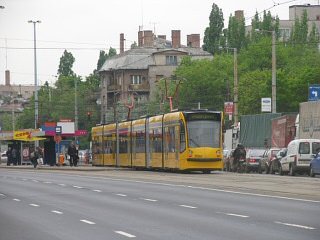 ... are done on route 1, so you can see these low-floor vehicles here every day now (of course without passengers).
Tatra T5C5 multiple unit (3 cars) of route 1 on the Árpád bridge (Árpád híd).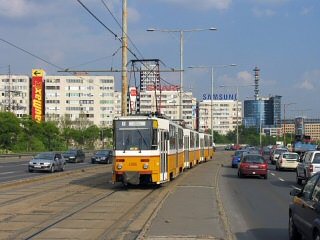 Another Tatra triple-set...
... and one of the Combinos on this third tram-ring of Budapest. This area used to be an industrial suburb, but now it's like the outer rim of the inner city, with constant traffic jams every day.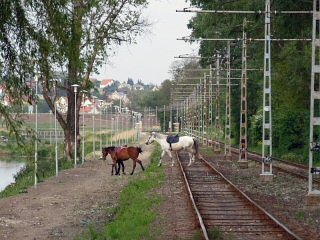 Fortunately the outer section of route 41 (Kőérberek) managed to remain a quiet suburban area. You can see people running their horses over the tracks here, which is not really a typical sight in Budapest :)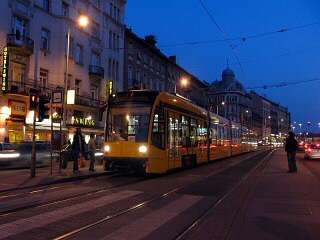 Combino number 2003 on a test ride on the Grand Boulevard...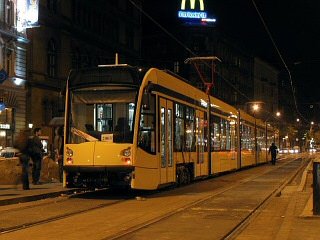 ... with measuring devices fitted onto the first bogie.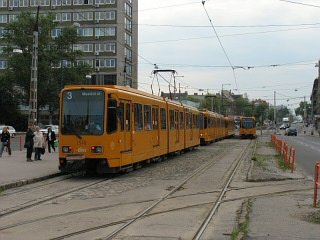 Morning traffic jam in front of Remise Zugló.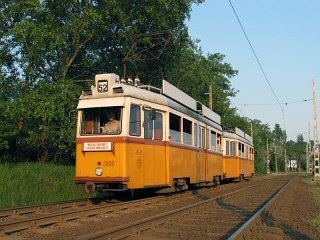 A UV double-set on a transfer in Fehér út...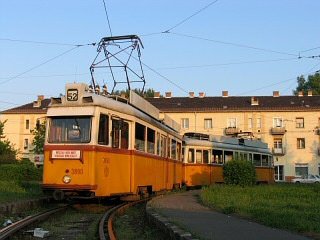 ... and at Mézeskalács park. Okay, I'm biased, but still, the UV is the nicest tramcar in the world! :)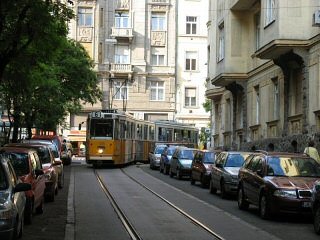 And we end this report with a sad event: the reversing loop of route 6 at Móricz Zsigmond körtér, which ran in small neighbouring streets, was abandoned on May 19th.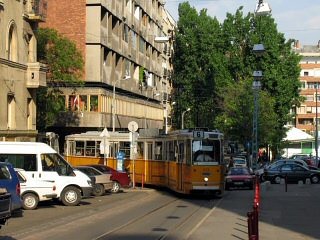 The reversing facility was closed because the construction works for the new metro line M4 will take up the space of this terminus on the side of Móricz Zsigmond körtér. A two-track stub terminal will be built at the end of Karinthy Frigyes utca, which might be better for the people living in these narrow streets, but it will certainly lack the magic of a reversing loop! By the way, this was the last around-the-block reversing loop in the inner city, so an era of Budapest tram history ended on that day.
---
Back to the top
Back to the main page