Budapest tram snapshots, August and September 2005
part 2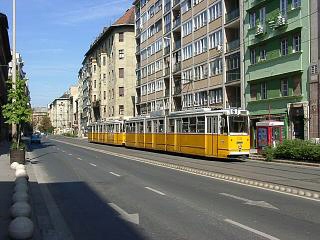 Another "just so" take: Ganz CSMG2 double-set in Margit körút.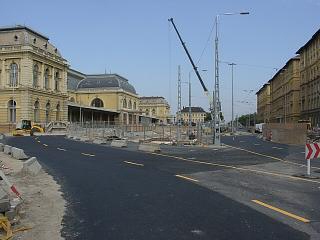 At Baross tér they're building a new exit of the M2 metro station, which necessitated a "few" temporary changes on the surface.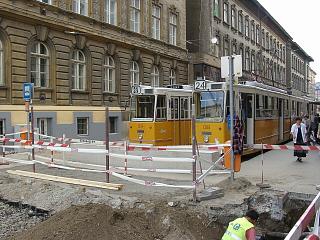 Unfortunately they "forgot" to extend route 24 into the middle of the square, although this would have been the best opportunity to do this. It seems this terminus is banished into this dark alley, forcing thousands of people every day to walk a bit further than it would be necessery :(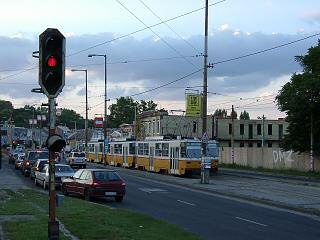 Vörösvári út. Behind the Tatra T5C5 triple-sets of route 1/1A standing as reserve, you can see what has left of Remise Óbuda, which was closed in 1996, and sold afterwards.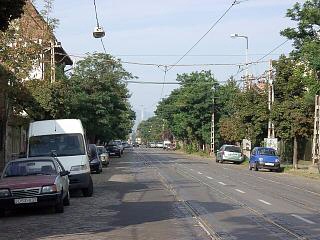 Let's go to a quite different corner of the city. This is Görgey Artúr utca in Újpest, where route 12 and 14 are running.
The section starting in front of the railway station Újpest-Rákospalota...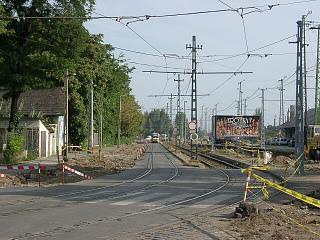 ... and continuing in Szilágyi utca will be rebuilt this autumn. To make room for more vehicular traffic, the tram's tracks...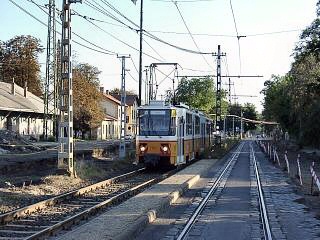 ... will be taken out of the paved street surface (on the picture: The Tatra training unit 7680+7681)...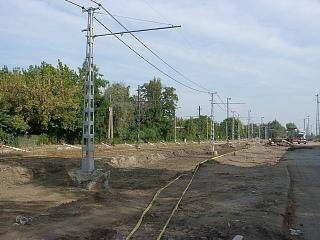 ... and relocated into their private right of way..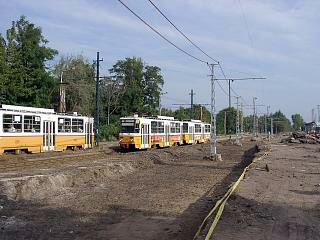 Trams on the old tracks, while the foreworks for the new trackage can already be seen in the foreground.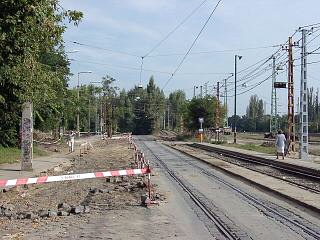 The turnout...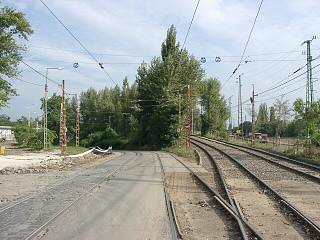 ... of route 12 and 14 will stay unfortunately, although the tram stop here will vanish.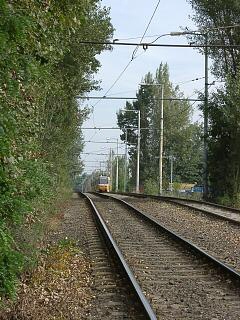 Route 14 is quite okay from here on, because these tracks were built in a "pre-metro" style...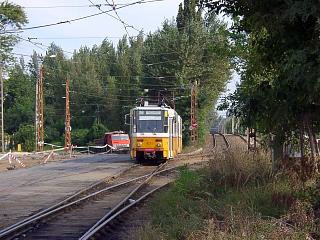 ... while the tracks of route 12...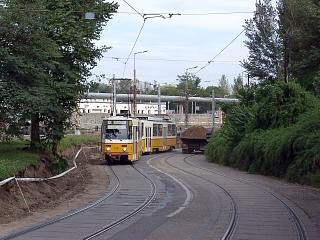 ... leave a lot to be desired, because of the vehicular traffic on the tram tracks.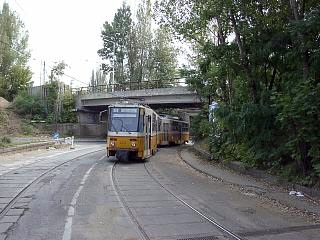 If you're lucky, you can make pictures here with a double-set of route 12 under, and a triple-set of route 14 on the flyover bridge. I said If you're lucky - I wasn't :)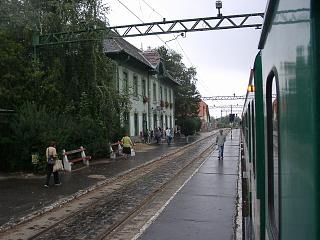 Another big leap in space: a lone picture of the terminus of the Csömör suburban railway line in "Hamster weather". The rain has washed away all my photographic enthusiasm, so I didn't took more picture here this time.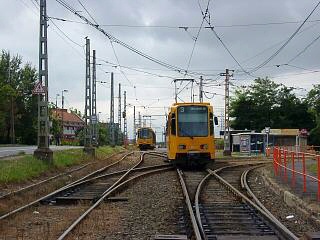 The terminus of route 3 at the crossing of Határ út and Gubacsi út...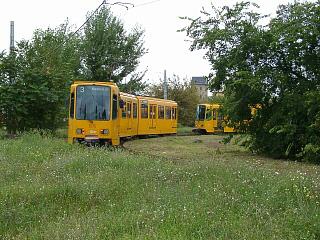 ... with some ex-Hannover TW6000 waiting in the reversing loop...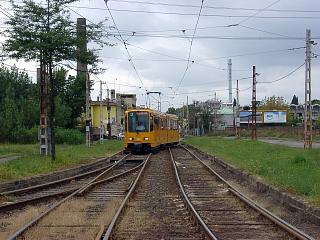 ... and another one heading for the reserve track for taking a pause.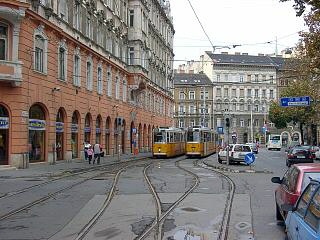 At the end: the terminus of route 30 and 30A in Mester utca. Originally this used to be a three-track terminal complex, when route 20 still existed, and route 30 was much more important. Now it's a bit desolate with the remaining two tracks, of which one is also a connecting track to the Grand Boulevard routes (this is where most of the Ganz CSMCS2 double-sets "go home" at the evening).
To be continued... hopefully :)
---
Back to the top
Back to the main page