Flood in Budapest, April 2006, part II.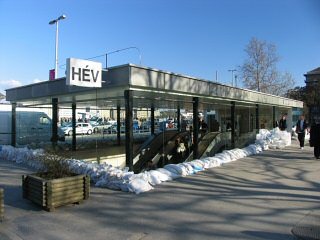 The escalator house in the middle of the square was encircled with sandbags. The passengers going to the underground railway line M2 (red line) were allowed through, but the civil defence people were prepared to close it down in case the water would get over the embankment.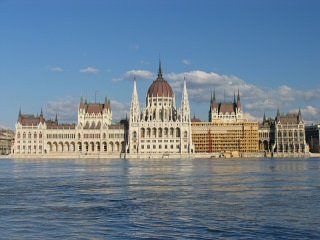 Intermission: a quick look at the House of Parliament on the other side of the Danube.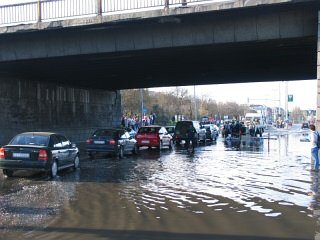 The pavement on the quay under the Margarite Bridge has imploded soon, so vehicular traffic was first stalled, then completely blocked.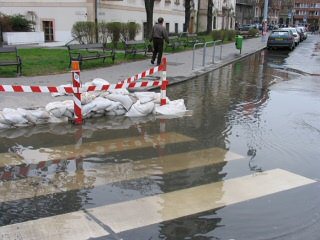 On 04.04. you couldn't pass through Batthyány tér without getting your feet wet.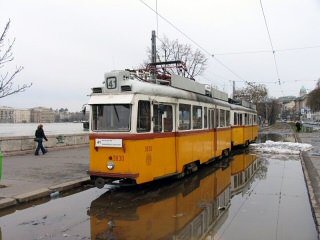 To get to the tram...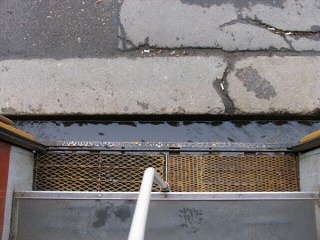 ... you even had to cross the Danube ;-)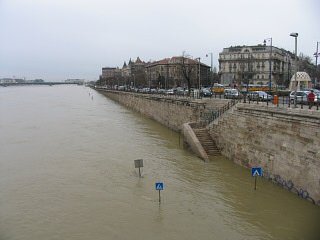 The quite high embankment at Szent Gellért tér...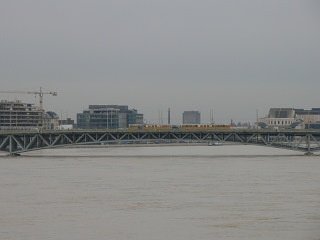 ... and Petőfi híd (bridge) were of course okay...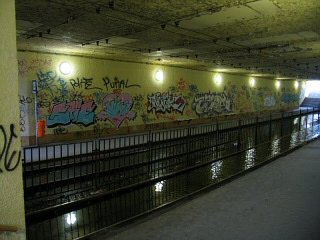 ... but the subway stop of route 2/2A at Fővám tér was not.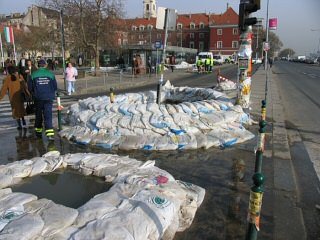 To stop water leaking to the surface through small splits, many sandbag "bastions" had had to be built, especially on the Buda side.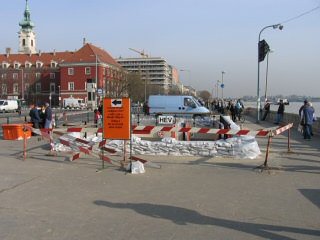 The subway leading to the underground terminus of the HÉV at Batthyány tér was fully closed by now.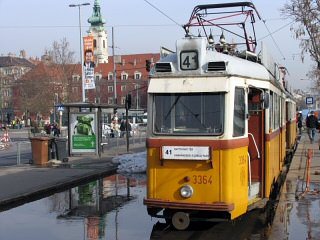 Of course my good ol' UV trams were not impeded by a few centimeters of water!
Tram-boat 41 arrives :-)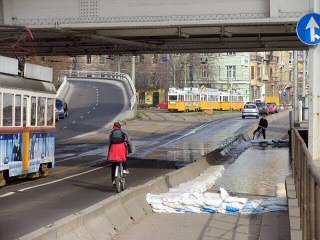 The Danube did get through a bit under Elisabeth Bridge (Erzsébet híd), too...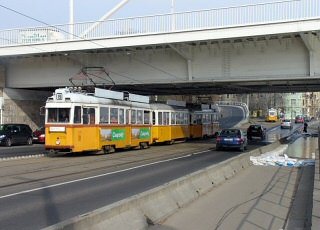 ... but it was kept under control.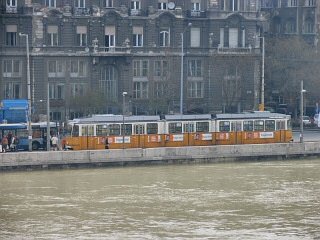 Route 2 was restarted on the 5th, but only between Közvágóhíd and Március 15 tér.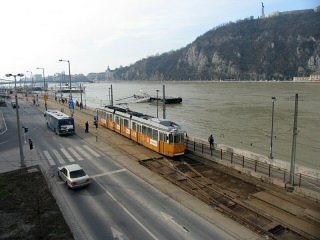 BKV installed a switch here, on which the trams could reverse onto the other track.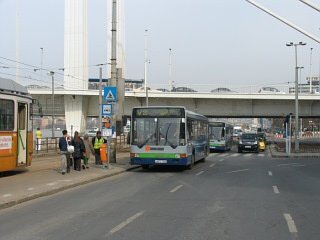 The rest to Jászai Mari tér was operated with buses.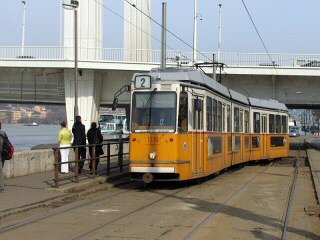 A KCSV7 tramcar whilst turning back. The switch will be removed when normal traffic will resume.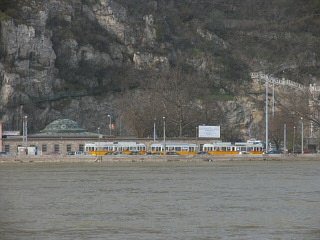 The water level has been sinking since then, but they say it will still take a few days until things will be back on their normal path. Until then I will end this page...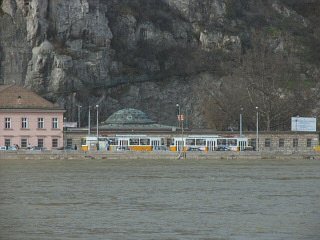 ... with these shots of trams on the Buda side, with Rudas fürdő (a spa with parts built in the 16th century) and the Gellért-hegy (St. Gellert Hill) in the background.
---
Back to the top
Back to the main page