Vienna, February 2006.
Again I've had the opportunity to spend a few hours in the austrian capital - and even the weather was fine, so I went out to take some tram photos.
ULF (Ultra Low Floor) tram of route D near Südbahnhof.
The more traditional E2+c5 (motor+trailer) units of this route were wearing flags of the EU countries. Number 4048 ...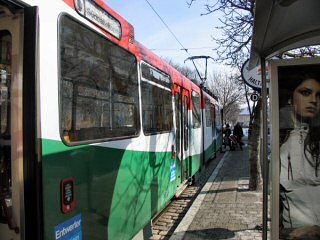 ... "was" Hungary.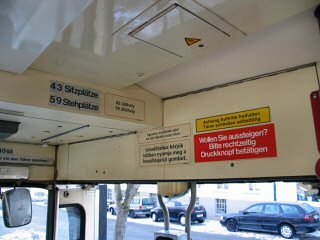 Even the signs inside were written in the respecting languages!
Bombardier "Talent" EMU at Nussdorf...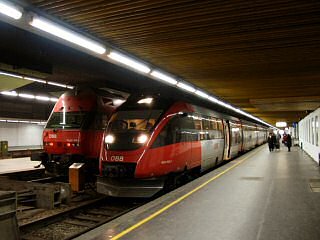 ... and inside Franz-Josefs-Bahnhof.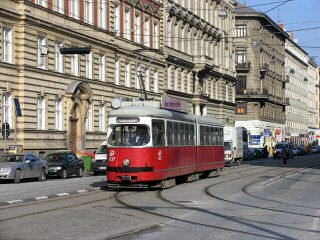 E1 tram on some kind of a special ride...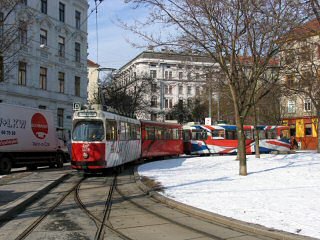 ... and another unit of route D at the intermediate terminus Augasse. I liked the winter colors!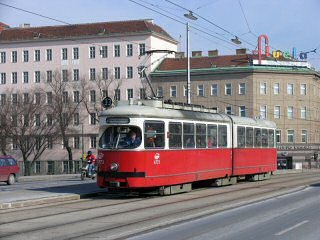 Route 33 on the Friedensbrücke.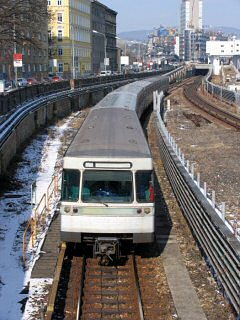 A train of the U4 subway.
Route J in a quite narrow street near the City Hall.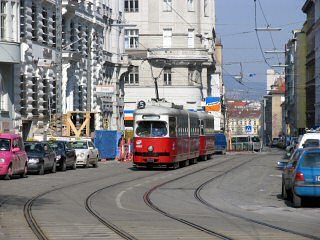 Route 5 once...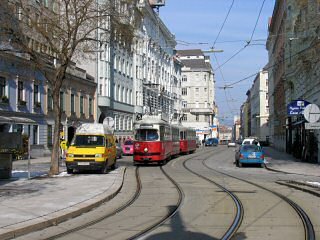 ... and twice.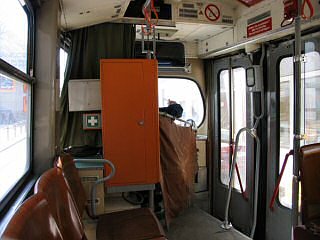 Most trams of Vienna have no separate driver's cab, they're "sealed off" from the first door only by a "blanket". I wonder if it's enough during cold winters!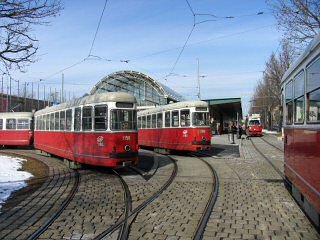 Oldies but goldies at Westbahnhof : route 52, 58, 5, ...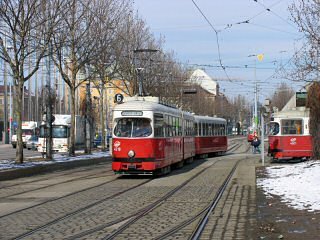 ... and even route 6 featured a couple of classic motor+trailer units.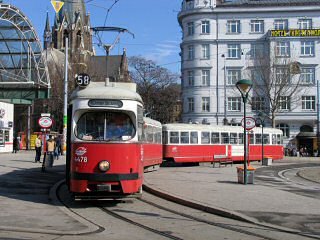 Too bad that...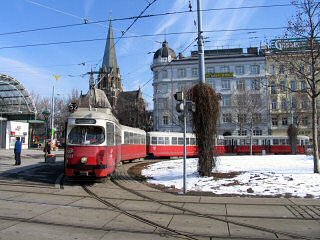 ... these beauties are being replaced...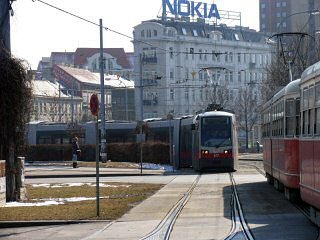 ... by the ULF.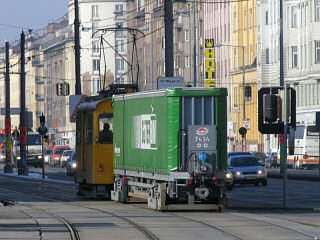 Unfortunately I could only take a far look at the "GüterBim", which is a new project for hauling cargo in the city.
Route 6 in Absberggasse.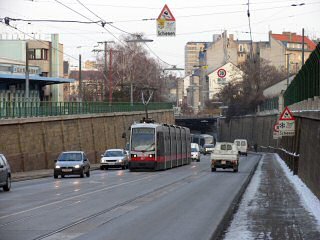 The railway underpass of Gudrunstrasse is an...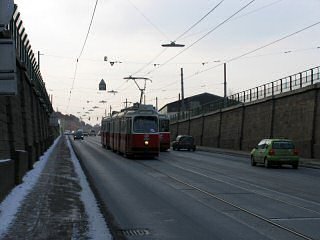 ... interesting place to take tram pictures at, but unfortunately it got dark quite early, so I had to give up photographing. Maybe next time...
---
Back to the top
Back to the main page